Posted February 5th at 1:30pm.
The 2014-15 NFL season is in the books, and the New England Patriots are champions again. As predicted by EA SPORTS, the Pats knocked off the defending champion Seattle Seahawks, 28-24, to win their fourth Super Bowl title.
This week's season-ending roster update includes ratings updates from Super Bowl XLIX, depth charts & injuries updated for all 32 teams, and some other ratings adjustments based on the 2014 end-of-season statistics.
What a difference four months makes. After the Patriots fell to 2-2 following a 41-14 loss at Kansas City, quarterback Tom Brady's Madden NFL 15 rating plummeted all the way down to 90 OVR.
Fast forward to Super Bowl Sunday, and Brady stood on the podium with a fourth Super Bowl title and record-tying third Super Bowl MVP award.
As a result of his Super Bowl XLIX heroics, Brady's rating increases a point to 99 OVR. He saw improvements in TAS (+1), TAM (+1), TAD (+2), PAC (+2) and TOR (+1).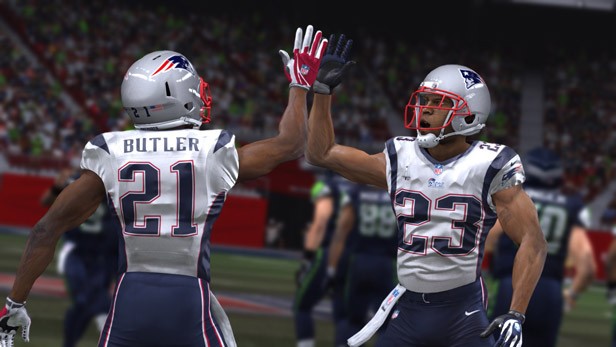 While Brady seemed a logical choice to be the hero for the Patriots, nobody expected undrafted rookie cornerback Malcolm Butler to make the season's biggest play.
Butler's goalline interception with just 20 seconds left stymied a potential game-winning touchdown drive from the Seahawks, and clinched the title for the Pats.
For his efforts, Butler receives a well-deserved seven-point increase to 77 OVR, including upgrades in ACC (+2), STR (+3), AGI (+2), AWR (+10), CTH (+10), TAK (+1), JMP (+3), TGH (+5), PRC (+10), MCV (+4), ZCV (+3) and PRS (+6).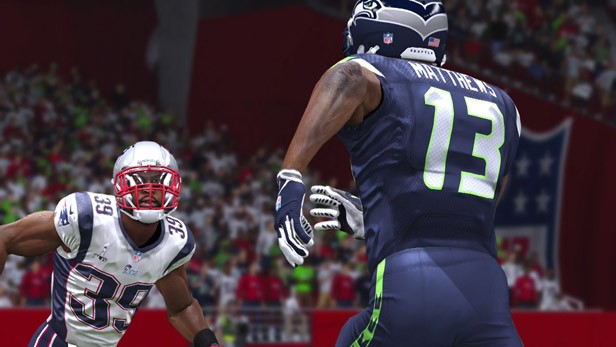 Other notable Madden 15 ratings updates include: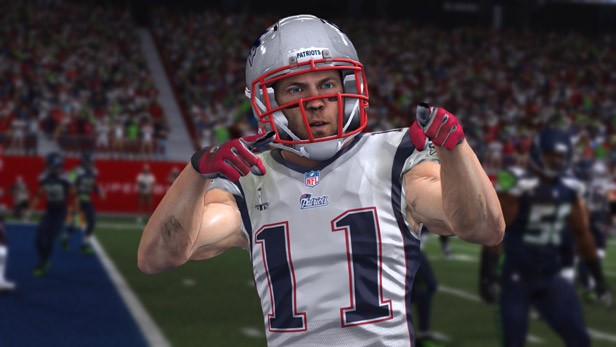 THREE UP
Chris Matthews - WR - SEA (+8 to 76 OVR)
Julian Edelman - WR - NE (+2 to 91 OVR)
Darrelle Revis - CB - NE (+1 to 98 OVR)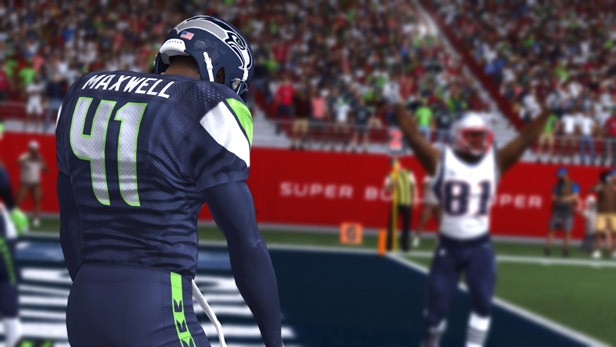 THREE DOWN
Tharold Simon - CB - SEA (-2 to 69 OVR)
Byron Maxwell - CB - SEA (-1 to 83 OVR)
Kyle Arrington - CB - NE (-1 to 78 OVR)

Click here for the full Madden NFL 15 Week 22 roster update.