Posted January 15th at 10:45am.
Big performances have brought us to the penultimate week of the NFL season.
Andrew Luck and the Colts helped break up the chalk in the AFC, as Indy booked a trip to New England.
In the NFC, the defending Super Bowl champion Seattle Seahawks host the Green Bay Packers in a rematch of the season opener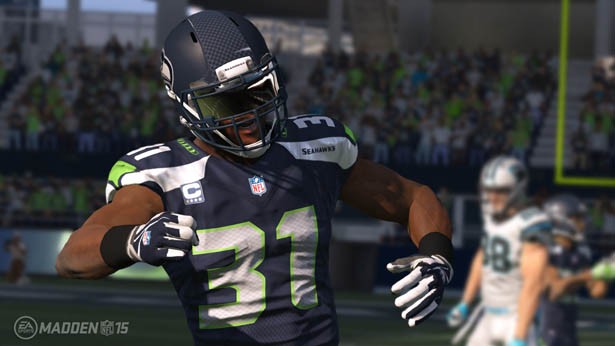 After a tense first half in the NFC Divisional Playoff, the Seahawks advanced to their second consecutive NFC Championship Game behind - what else? - a dominant defensive performance.
Kam Chancellor's 90-yard interception return iced things for the Seahawks. Chancellor also had 11 tackles and a pass deflection, as well as some acrobatic plays on Seattle's field goal blocking unit.
For his efforts, Chancellor moves up three points to 94 OVR. The All-Pro safety earned improvements in SPD (+1), ACC (+1), STR (+2), AGI (+1), AWR (+2), CTH (+4), TAK (+3), JMP (+2), TGH (+4), PRC (+1) and ZCV (+3).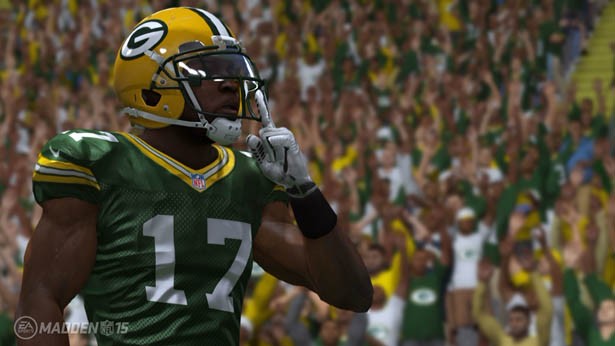 The Seahawks will host the Green Bay Packers, who knocked off the Dallas Cowboys in controversial fashion.
What wasn't controversial, however, was the play of wide receiver Davante Adams. The rookie caught seven passes for 117 yards and a big touchdown that brought the Packers within a point in the third quarter.
Adams' OVR rating improves three points to 77 thanks to boosts in AGI (+1), AWR (+8), CTH (+2), CAR (+2), SPC (+1), CIT (+1), RTE (+3) and RLS (+2).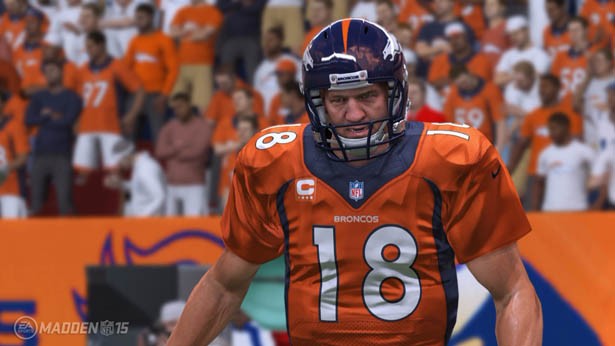 In the AFC, things didn't go quite as planned. Peyton Manning's late-season struggles continued in a big way, as the Broncos fell to the Indianapolis Colts, 24-13.
Manning completed just 26-46 passes for 211 yards, and also lost a fumble. But even more telling was his lack of arm strength, which will be the source of much debate as the Broncos enter an uncertain offseason.
Manning's OVR rating falls two points to 93, and the five-time MVP also lost points in STR (-2), THP (-1), THA (-1), TAS (-1), TAM (-2), TAD (-5) and PAC (-1).
Other notable Madden 15 ratings updates include:
THREE UP
Luke Willson - TE - SEA (+3 to 83 OVR)
Russell Wilson - QB - SEA (+2 to 90 OVR)
Tom Brady - QB - NE (+1 to 98 OVR)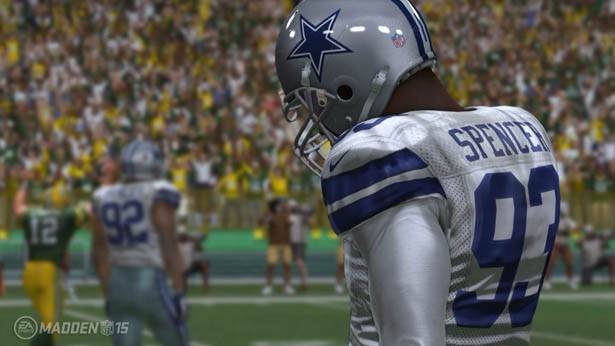 THREE DOWN
Mike Tolbert - FB - CAR (-2 to 82 OVR)
Anthony Spencer - DE - DAL (-2 to 79 OVR)
Joe Flacco - QB - BAL (-1 to 88 OVR)
Click here for the full Madden NFL 15 Week 20 roster update.