Posted August 20th at 9:00am.
You deserve a look at some behind-the-scenes snaps from the production of this year's crazy Madden Season video, featuring real NFL superstars.
The location was a really cool abandoned warehouse, about fifteen minutes outside of Los Angeles.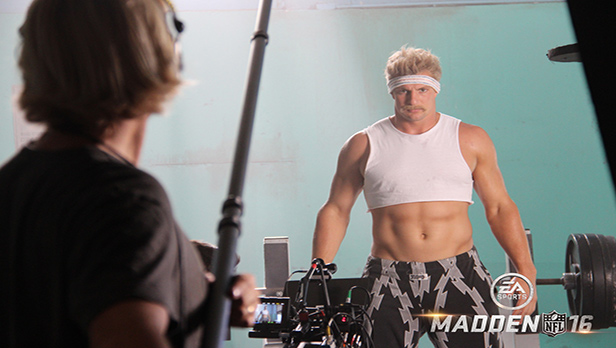 Last year's video was epic and unforgettable, so this year's had to be even bigger and badder.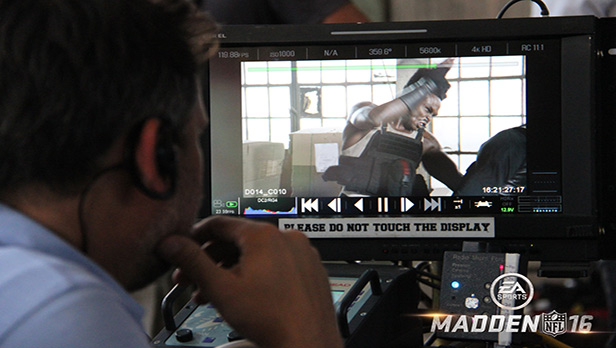 This time, it's a real movie, with upscaled production values and amazing character designs.
The concept was simple – what is the craziest thing that can happen TIMES ONE MILLION!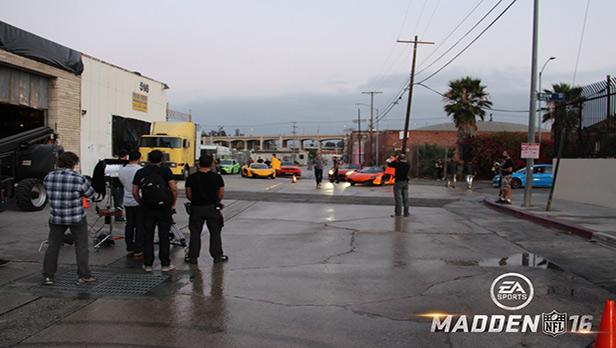 The production was massive, with a ton of moving parts. It was amazing to be on set!
This was LITERALLY a full-blown movie production.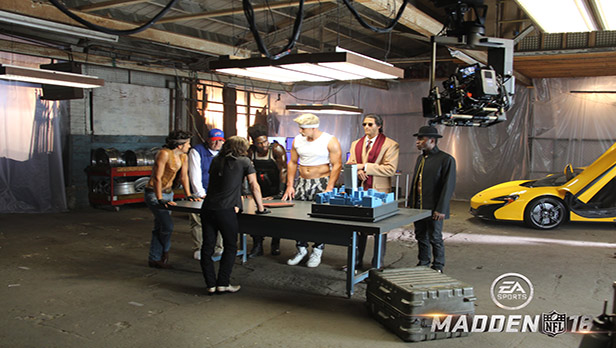 Getting the guys into costume and makeup was a real trip!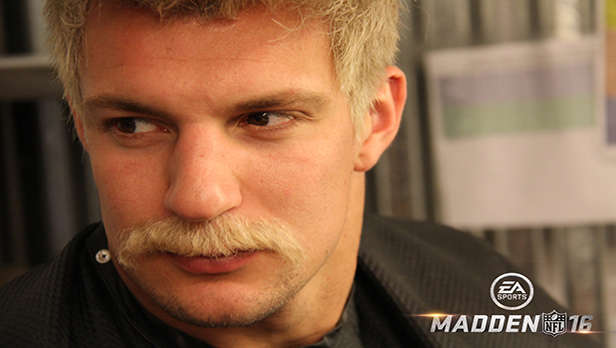 It's not just the look, it's all about the attitude for Rob Gronkowski and Half Top.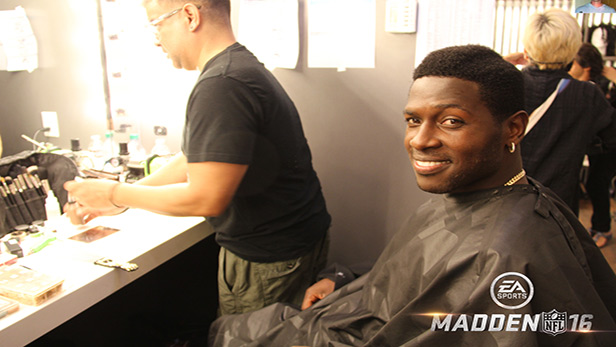 Antonio Brown gets ready to add a fresh new look and become Stickybun.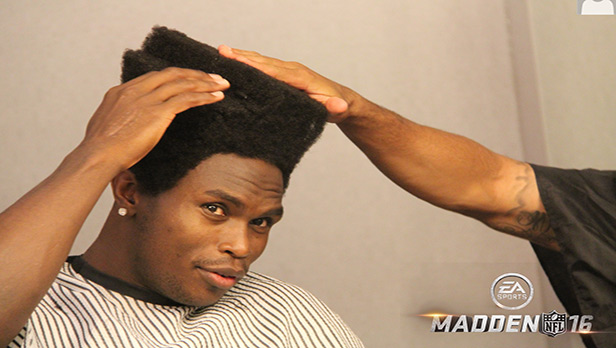 Checking out his style, Julio Jones enjoys turning into Trick Montalban.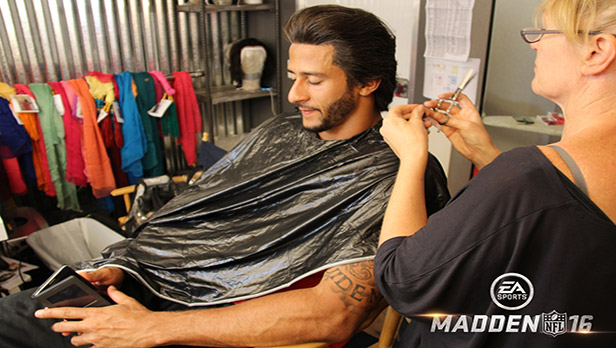 Colin Kaepernick is getting makeup with his eyes closed, ready for the dark glasses.
Hang in there, Coach! Rex Ryan gets a little help in his role as Lil' Pepper.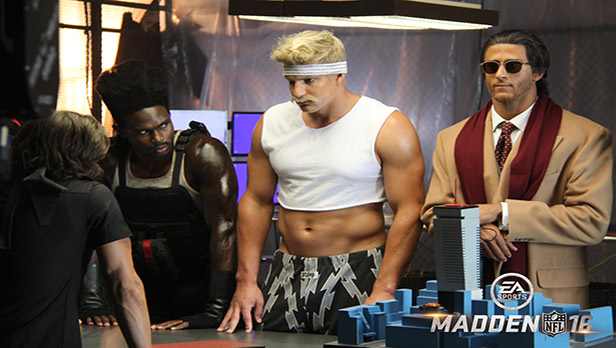 They had a blast during the process. It was a new experience for them.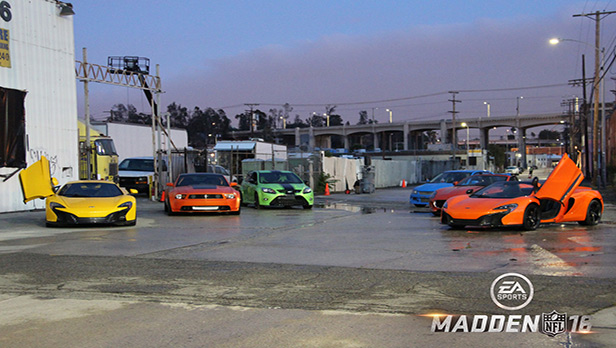 Look at these incredible rides! Scissor doors!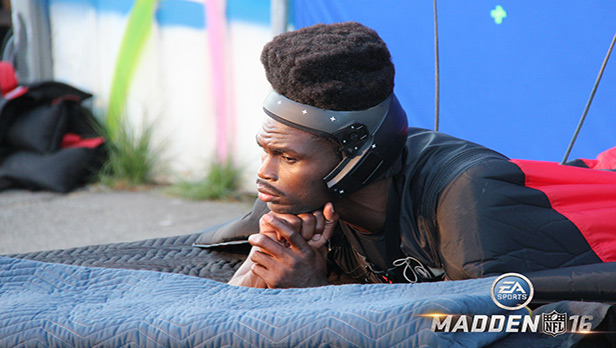 After a jam-packed four days of filming, it was a wrap. Now go watch the video again, because it's #MaddenSeason!