Posted July 24th at 12:00am.
The best wide receivers in Madden NFL 15 are an unfair combination of size, speed, athleticism and hands.
Check out the top-rated receivers in Madden 15. All analysis provided by Madden Ratings Czar Donny Moore.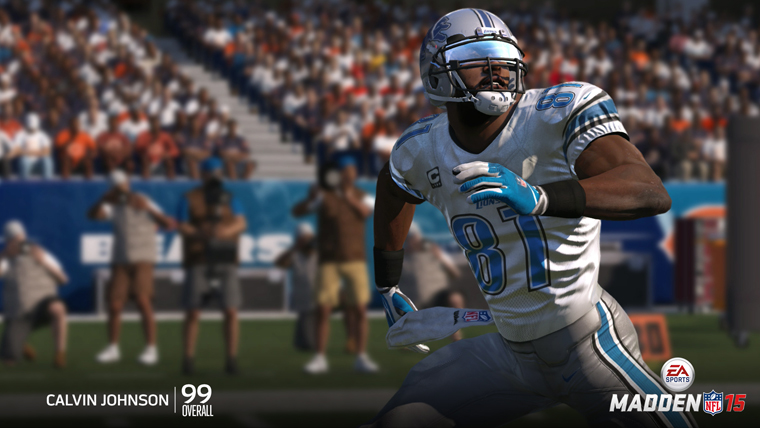 CALVIN JOHNSON
DETROIT LIONS
99 OVR
Moore on Johnson: Just how good is Calvin Johnson? Best Hands in NFL: check (98 Catch/99 Spectacular Catch – both ranked first in NFL). Physical monster: check (95 Speed/98 Jump/99 Release). He is even a top-ten Run Blocker among wideouts.
BRANDON MARSHALL
CHICAGO BEARS
96 OVR
Moore on Marshall: Marshall may not be the fastest WR in football (88 SPD), but he is one of the best. He is the third strongest WR, the best WR at breaking tackles (85 Trucking), tied with Calvin for best hands (98 Catch) and is the best at catching passes in traffic (99 CIT).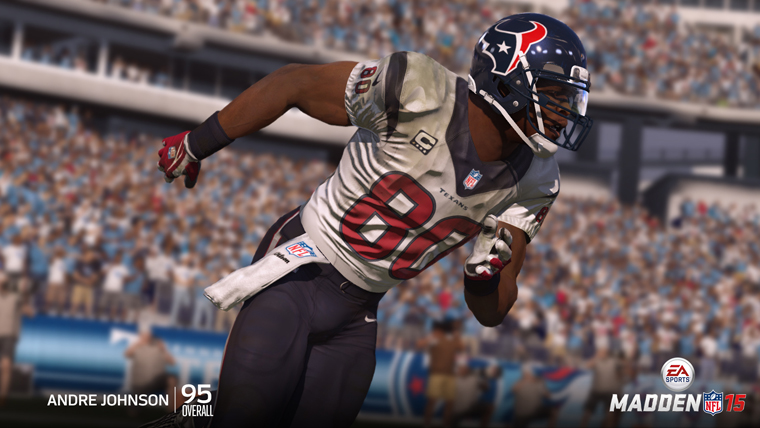 ANDRE JOHNSON
HOUSTON TEXANS
95 OVR
Moore on Johnson: Andre Johnson might be slowing down a bit, but is still a huge threat in Madden NFL 15 with 98 Awareness/96 Catch/94 Route Running/98 Catch in Traffic.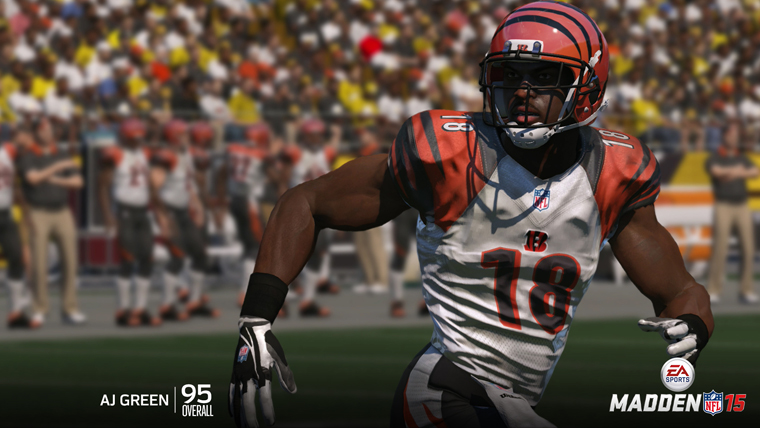 A.J. GREEN
CINCINNATI BENGALS
95 OVR
Moore on Green: With 97 Release (ranked seventh for WR), 97 Jump (sixth), and 98 Spectacular Catch (second), just throw the ball up in AJ Green's general vicinity and he will do the rest.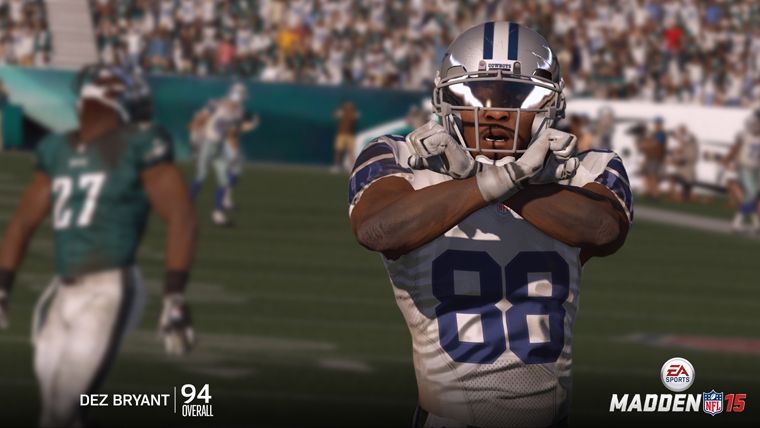 DEZ BRYANT
DALLAS COWBOYS
94 OVR
Moore on Bryant: If Dez Bryant plays anything like he does in Madden NFL 15, Cowboys fans will be throwing up a lot of touchdown celebration "X's." 97 AGI (ranked second for WR's), 95 Juke Move (eighth), 96 Catch (seventh) and 98 Spectacular Catch (second) make Dez a top-five WR in Madden.