Posted January 29th at 12:00am.
Madden Ultimate Team (MUT) is celebrating Super Bowl XLVIII as it kicks off a week full of new content to enjoy. Read on for details about new Super Bowl Lombardi Up items, solo challenges and collections in MUT.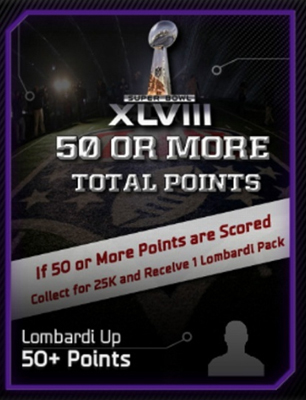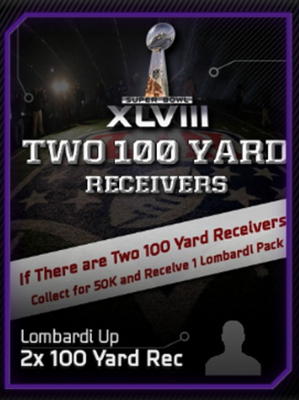 LOMBARDI UP
In the week leading up to and during the Super Bowl, All-Pro packs will be available every day (limit one per day) with a special "Lombardi Up" collectible. These collectibles represent scenarios that may occur in the Super Bowl.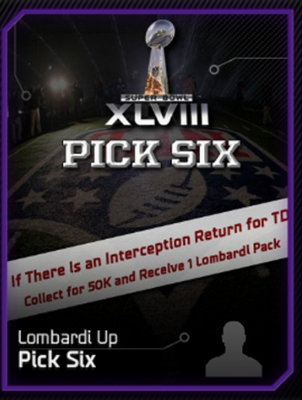 Let's say there's a pick six or a kickoff return for a touchdown in Super Bowl XLVIII: that collectible will be used in a collection the following week for big coin rewards. As an added bonus, you'll receive one of the new Lombardi packs explained below. So collect, trade and choose wisely to earn big coin rewards.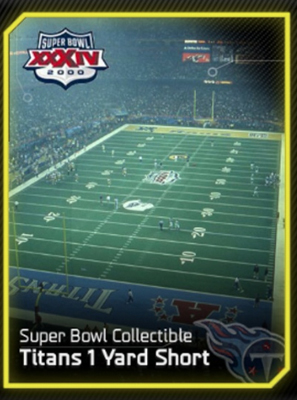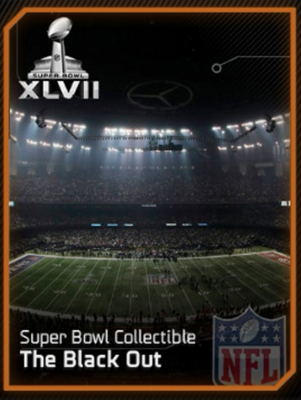 THE LOMBARDI PACK
The Lombardi pack is new in MUT and will contain one of nearly 200 new collectibles available in the game. These will be used in a new loyalty collection category. These loyalty collections provide mega coin rewards, with bigger rewards that will be announced in the future.
Lombardi packs will be made available in MUT throughout the offseason. The first chance to get your hands on them is after the Super Bowl through the new Lombardi Up collectibles.
SUPER SOLO CHALLENGES
Fans can also play limited-time solo challenges against the best franchises in Super Bowl history. Beginning on Friday, January 31, a special solo challenge will be made available for only 24 hours. Your reward for beating these is a coin reward and special Super Bowl pack containing collectibles of historic Super Bowl moments. Check in each day from Friday through Super Bowl Sunday for a new challenge!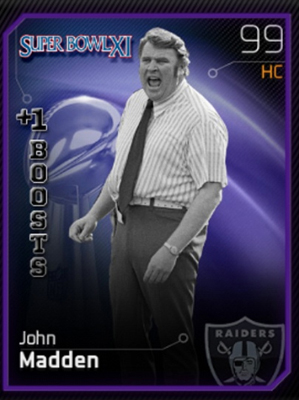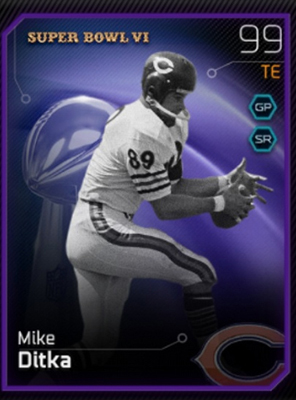 SUPER BOWL COLLECTIONS
Players can earn new collectibles based on historic Super Bowl moments by achieving milestones in Head-to-Head Seasons. In addition, every pro pack guarantees one of these collectibles. These will be used for 14 new collections that will earn you coins or a legendary Super Bowl player, such Tom Brady, tight end Mike Ditka or even coach John Madden!
Celebrate the legacy of the Super Bowl with MUT and enjoy the big game.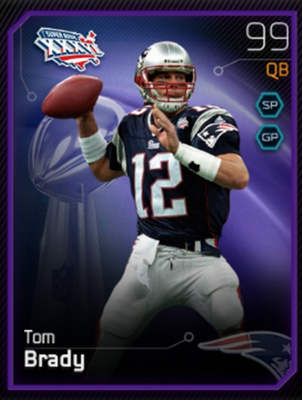 Get ready for Super Bowl XLVIII with exclusive content from EA SPORTS!
Super Bowl XLVIII Prediction
Super Bowl XLVIII Preview
Madden Mobile Super Bowl Update
Stay up to date on more news and continue the conversation of all things MUT by liking us on Facebook and following us on Twitter.
Order today and celebrate the 25th anniversary of Madden NFL.