Follow the Path to the 2014 NFL Draft with Ultimate Team
Posted March 7th at 12:00am.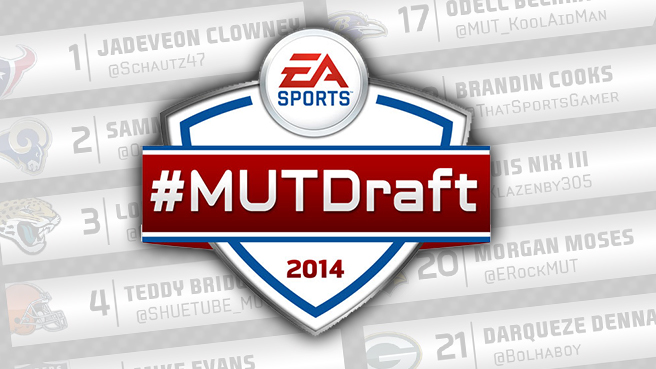 We're just about two months away from the 2014 NFL Draft in New York, but the Madden Ultimate Team (MUT) community is already in full-on "draft mode."
Members from the MUT community recently took part in a mock draft held on Twitter. #MUTDraft trended worldwide as fans discussed who would represent each NFL team. The players selected during the mock draft will be the first incoming rookies playable in MUT come draft night.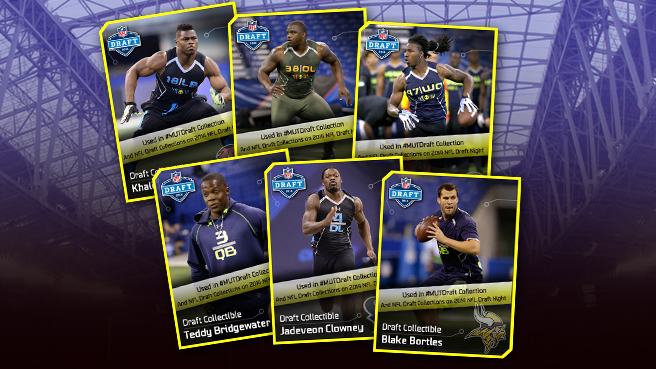 Collectibles based on these draft selections will be available beginning Thursday, March 6, at 11 a.m. ET. Trade or save the collectible players that you think will be drafted to a specific team. So, if you think Jadeveon Clowney will be drafted first overall or Teddy Bridgewater is Cleveland-bound, save those Items. These will help unlock playable versions of the incoming draft class.
Also coming this Thursday is a new Collection based on the #MUTDraft. Collect all the Items to receive a 99-rated Dwight Freeney Combine Warrior, a surprise player the community felt was snubbed in the #MUTDraft, and 10,000 Coins.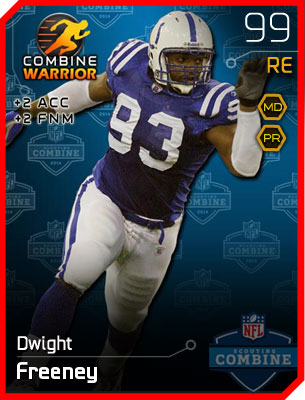 Log into Madden Ultimate Team every day, beginning today at 9 a.m. ET and through this weekend, to receive a FREE bonus pack that includes one gold, one silver, one bronze and a collectibles used for loyalty collections. Stay tuned for more info on the rewards for those collections.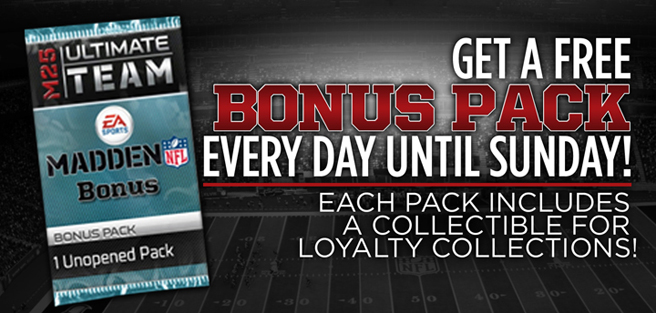 Stay up to date on more news and continue the conversation of all things MUT by liking us on Facebook and following us on Twitter.
Order today and celebrate the 25th anniversary of Madden NFL.