Posted August 5th at 12:00am.
*Check back next week to see Richard Sherman's MUT 15 Item do a triple flip.
Written by EA SPORTS Tiburon UX Designer Christian Casas
Madden Ultimate Team (MUT) 15 is, in many ways, a new beginning. From day one, the goal has been to deliver the best Madden Ultimate Team to date.
By drawing visual cues and inspiration from real-world collectibles, we created an all-new Item that delivers more information than ever before.
While rebuilding the mode from the ground up, the development team realized that the existing style could not deliver the necessary information. We needed to come up with a way to encapsulate more player data, while raising the bar for visuals and special programs. This was the beginnings of the new MUT Item.
The "front" of the Item features a familiar layout that highlights the high-level details and critical stats. Cycling through with the bumper buttons on your controller opens a new world of data specific to that Item and your team. Players can now look through style information, player bios, tier/program information, and full player attributes.
There was also a priority to make sure the images themselves matched the improvements. Visual impact is priority number one. For the top-tier Items, the team approached wanted the images to mimic something you'd see on a poster.
The 2015 MUT season is set to deliver the best looking premium and elite Items we've ever released, so get ready to earn some serious bragging rights.
Without further ado, here are the top 15 players in Madden Ultimate Team 15.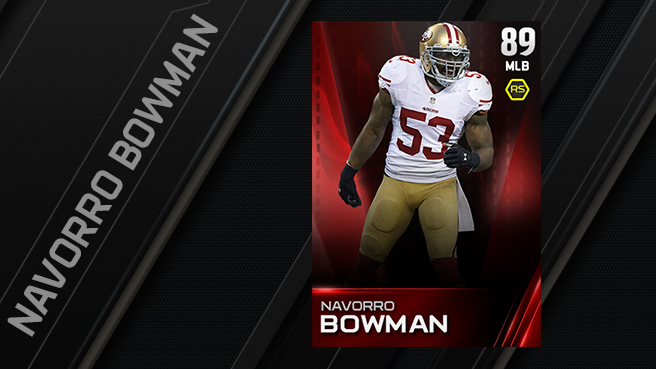 15. NAVORRO BOWMAN: Bowman is a perfect balance of speed, power, and knowledge. His awesome play recognition allows him to dissect a play faster than any other linebacker, and he has the speed and hit power to come up and make the tackle.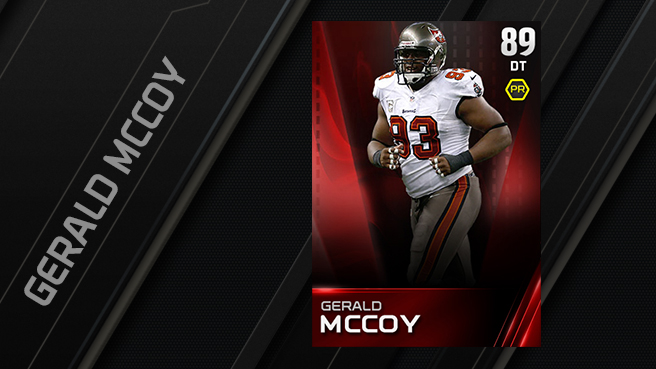 14. GERALD MCCOY: Having trouble stopping the run? Gerald McCoy is the epitome of a run-stuffing defensive lineman. With his pass rush skills still at an elite level, McCoy is the best run stuff defensive lineman at launch. Do not run up the middle against him.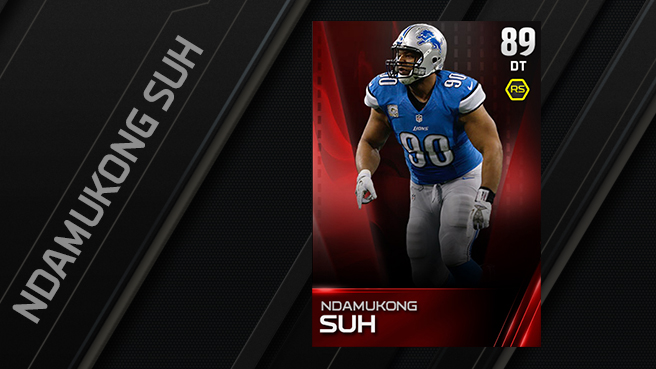 13. NDAMUKONG SUH: Need a better interior pass rush? Suh answers those concerns and then some. He has high ratings in strength, acceleration, block shedding, and power moves. Suh has all the tools that a player needs to dominate an offensive line.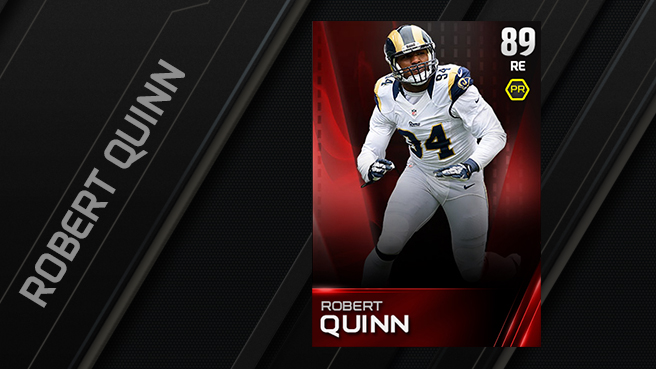 12. ROBERT QUINN: In only his third year in the NFL, Quinn led the NFC in sacks and was only one away from 20! What Quinn lacks in strength, he makes up for with his speed and 95-rated power moves.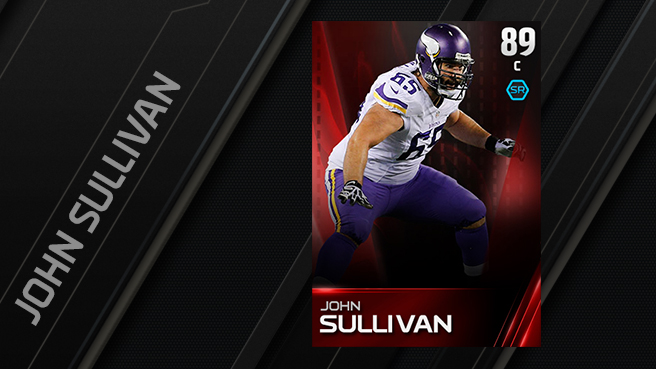 11. JOHN SULLIVAN: The center is the foundation and the 'play-caller' of the offensive line. Sullivan is the one to open the inside running lanes for Adrian Peterson, and he boasts a high awareness rating to go along with his Run Block skills.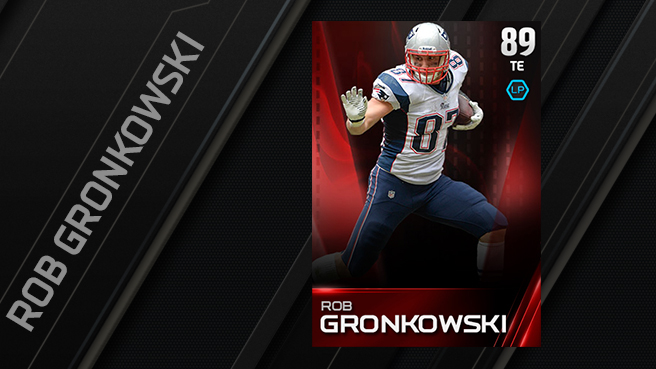 10. ROB GRONKOWSKI: Gronkowski still holds the record for most touchdowns by a tight end in a single season. He has very good speed and acceleration for a tight end, as well as elite strength and pass-catching abilities.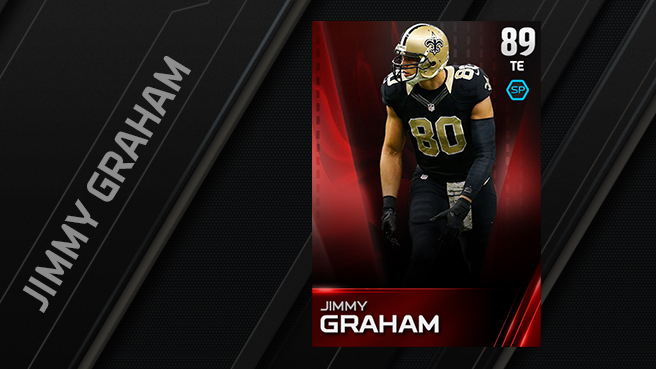 9. JIMMY GRAHAM: The best base Tight End at launch, Jimmy Graham is the complete package. He has the size and strength to put a defender on their back, and the catching skills to bring down any pass in his area.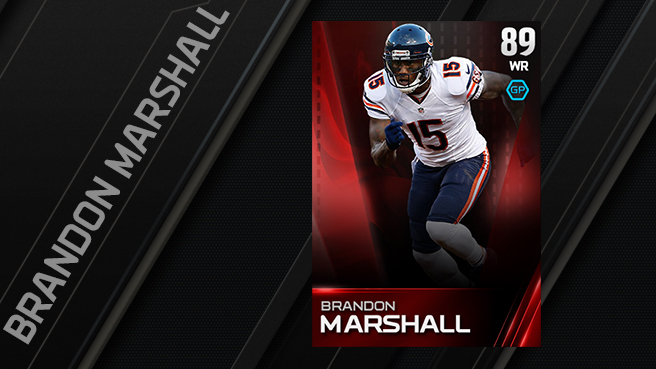 8. BRANDON MARSHALL: Marshall's measurable rival that of fellow elite wideout, Calvin Johnson. Marshall, however, has a higher catch in traffic rating, making him arguably the most reliable target in MUT.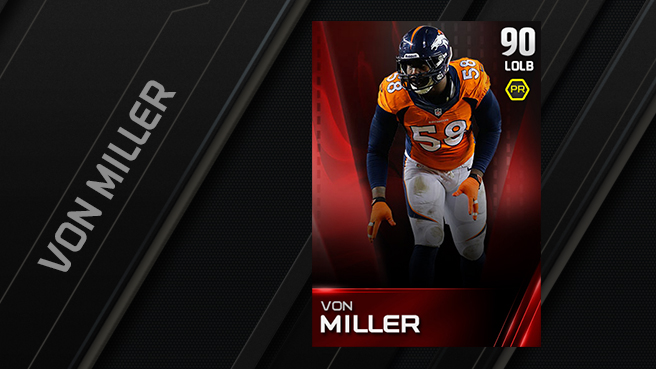 7. VON MILLER: The highest-rated base outside linebacker, Von Miller's pass rush skills are still dominant, and he gets around most offensive tackles whenever he pleases.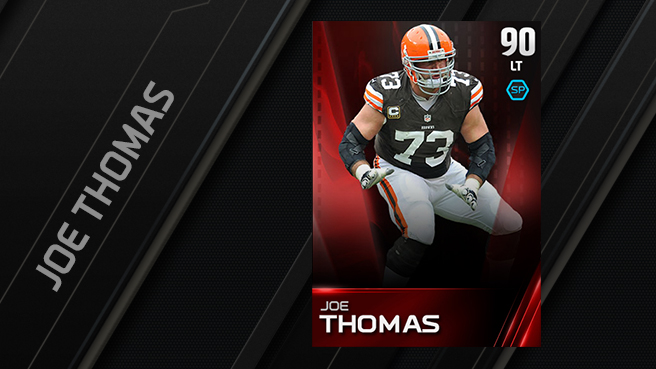 6. JOE THOMAS: Due to the new defensive lineman engagement system, a great offensive line is more important than ever. The left tackle is the heart and soul of the offensive line, and Joe Thomas is the best in the business.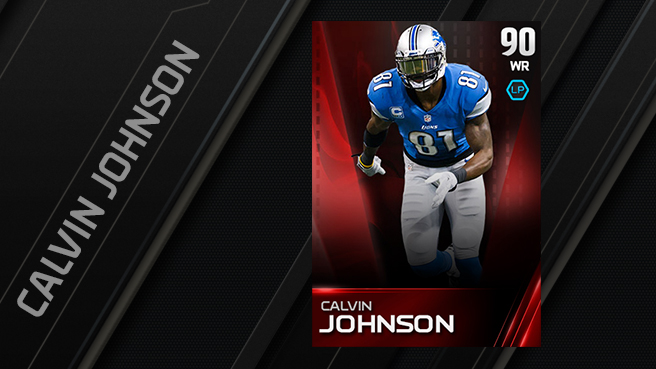 5. CALVIN JOHNSON: It's not a surprise that Megatron is the highest-rated wide receiver. He is the rare receiver that is rated high in both spectacular catch and catch in traffic. An unfair combination of speed and strength makes Calvin Johnson very dangerous.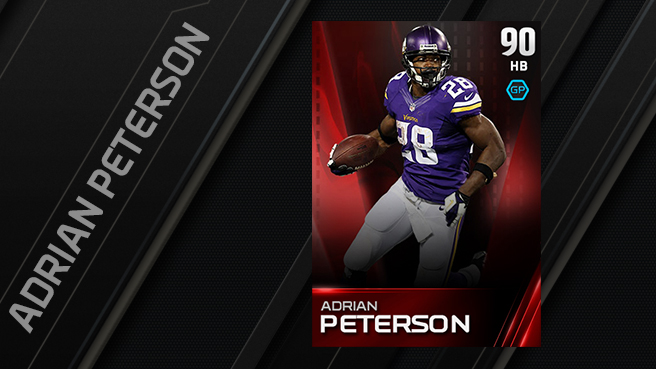 4. ADRIAN PETERSON: AP is a completely balanced back. He's got the speed to run around you, as well as the strength and trucking to run right through you. Combine this with a strong GP offensive line and you have a very formidable rush attack.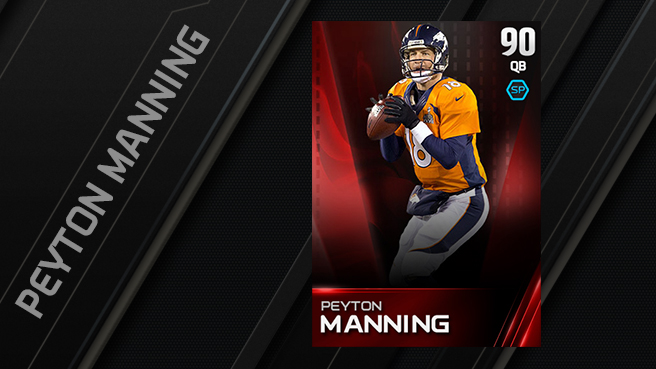 3. PEYTON MANNING: With the new QB accuracy system, Manning's stock has risen even higher. His throw short and mid are nearly perfect, and defenders will bite on his 98 rated Play Action rating. He is the best base QB available.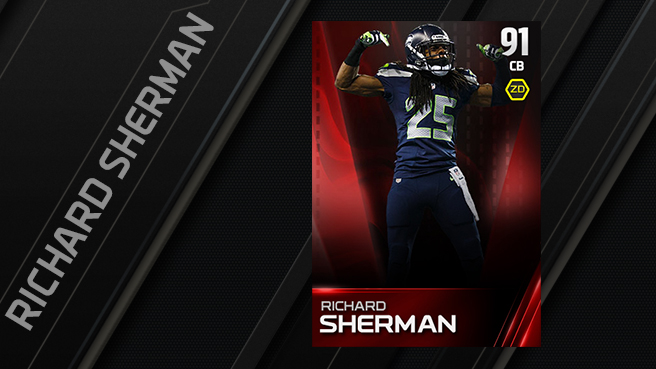 2. RICHARD SHERMAN: The most impactful base player in the secondary. Sherman's press rating, coverage skills, and size enable him to shut down any receiver. He's a gamechanger that cuts off an entire third of the field.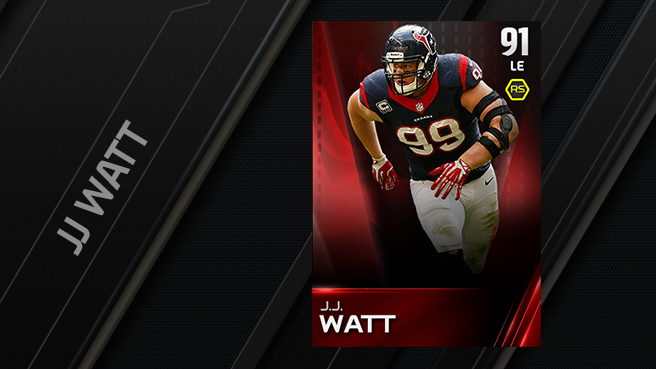 1. J.J. WATT: Arguably the best base player at launch, JJ Watt has 96 Block Shedding, 96 Power moves to go along with his 95 Strength. You better send an extra blocker his way or you'll be in for a very long day.
Stay connected with all things MUT by visiting the all-new Madden Ultimate Team Hub.