Posted July 24th at 12:00am.
We've entered a new era of Madden NFL 15 tight ends, as stalwarts like Tony Gonzalez and Antonio Gates have given way to a new generation at the position.
Check out the top-rated tight ends in Madden 15. All analysis provided by Madden Ratings Czar Donny Moore.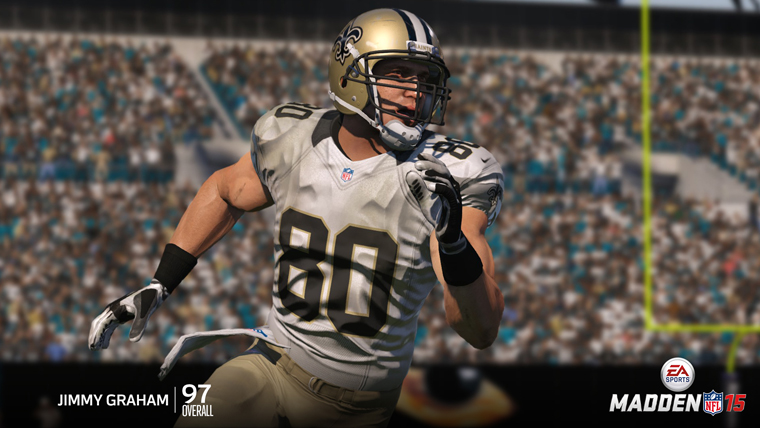 JIMMY GRAHAM
NEW ORLEANS SAINTS
97 OVR
Moore on Graham: It doesn't matter if he lines up at WR or TE. In Madden NFL 15, Jimmy Graham is just plain awesome. He is the top-ranked Route Runner and has the second-best hands (92 Catch) amongst all TE's. Plus, his 85 SPD/87AGI/88 ACC (not to mention Drew Brees at QB) is an unfair combination.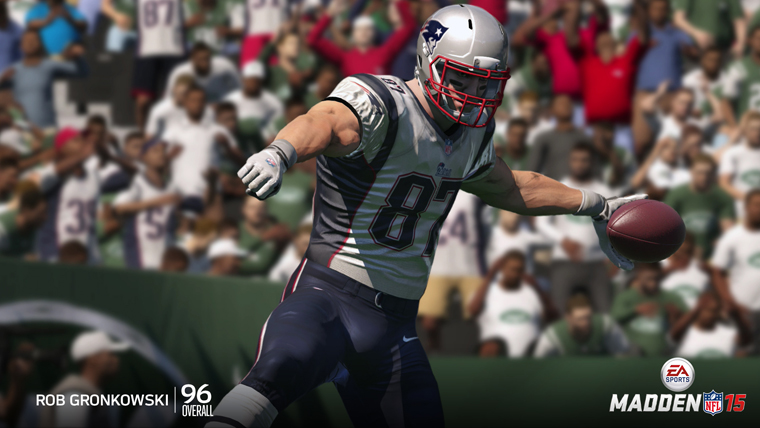 ROB GRONKOWSKI
NEW ENGLAND PATRIOTS
96 OVR
Moore on Gronkowski: It's a good thing that the Injury rating does not factor into OVR ratings in Madden; otherwise, Gronk's 73 Injury rating (tied for fifth worst for TE's) would impact his OVR. When he's healthy, he's one of the best to ever play the position. Gronk is the strongest TE with 88 Strength, best in Trucking (88), fourth best Route Runner, and he also excels in traffic (96 CIT).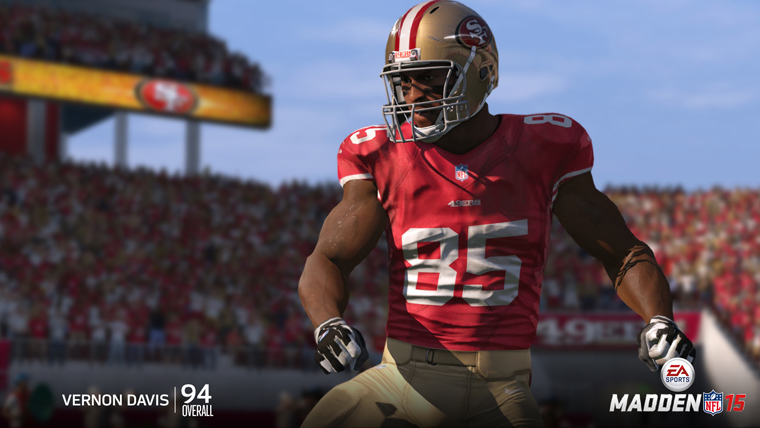 VERNON DAVIS
SAN FRANCISCO 49ERS
94 OVR
Moore on Davis: If you enjoy blinding speed (90) and top-ten Run Blocking ratings out of your tight end, look no further than Davis.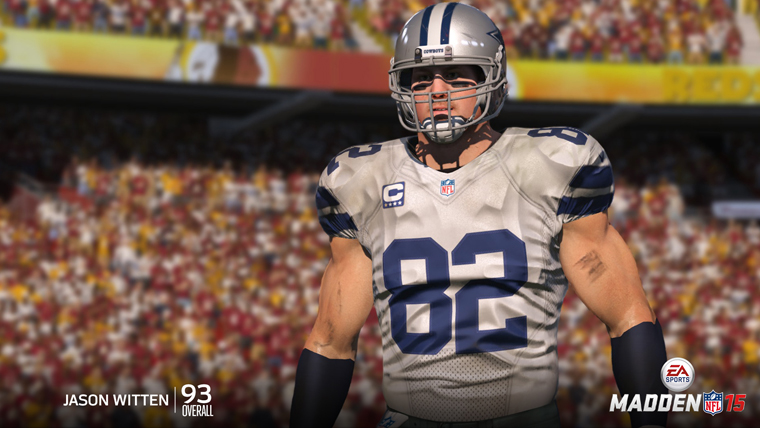 JASON WITTEN
DALLAS COWBOYS
93 OVR
Moore on Witten: Jason Witten has been Mr. Reliable for the Cowboys offense over the last decade. His 96 Awareness, 87 Route Running, and 94 Catch ratings are all best among tight ends in Madden NFL 15.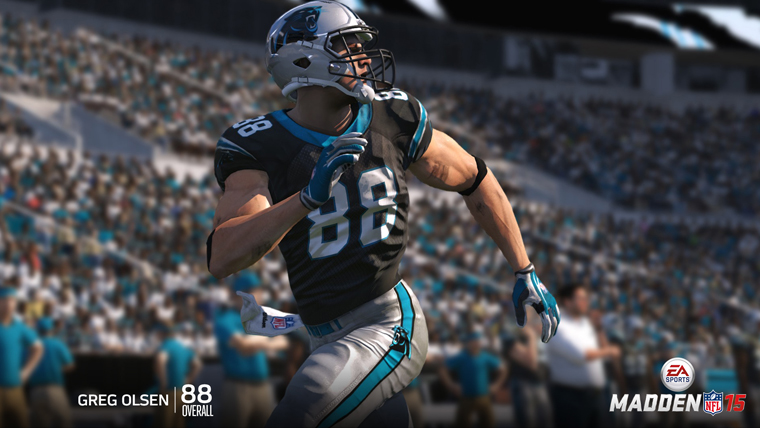 GREG OLSEN
CAROLINA PANTHERS
88 OVR
Moore on Olsen: Olsen is very versatile in Madden – 86 SPD and 85 Catch to go along with solid run blocking skills. Chances are he will lead the Panthers in receiving in 2014