Posted August 1st at 12:00am.
Disrupt opposing offenses with these strong safeties in Madden NFL 15, including one member of the Legion of Boom. Dive into the secondary improvements with Player Sense 2.0.
Here are the top-rated strong safeties in Madden 15. All analysis provided by Madden Ratings Czar Donny Moore.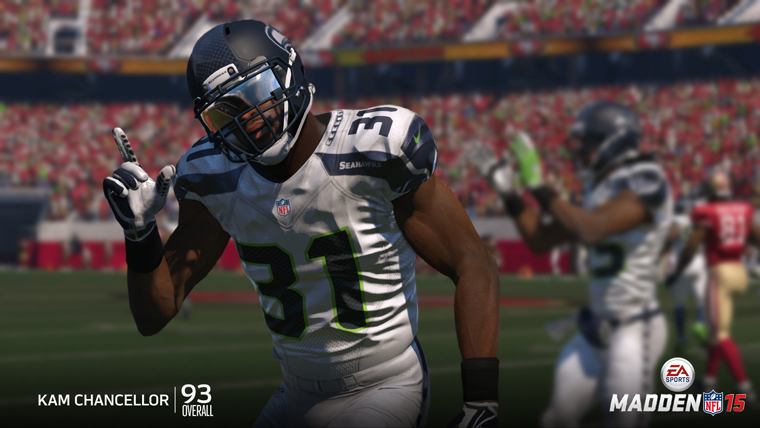 KAM CHANCELLOR
SEATTLE SEAHAWKS
93 OVR
Moore on Chancellor: Bam Bam Kam is a big hitting machine with 97 Hit Power and 85 Tackling. Rounding out the LOB with 84 Zone Coverage, Kam uses his 84 Speed and 88 Pursuit to get involved with stopping the run game.
TROY POLAMALU
PITTSBURGH STEELERS
93 OVR
Moore on Polamalu: Troy Polamalu has been one of Madden's top playmakers for years, and his ratings reflect that. His combination of 88 Speed, 92 Agility, 91 Play Recognition and 85 Pursuit puts him all over the field. As you would expect, he has the skills to lay the boom when needed with 84 Hit Power, and can even make a ridiculous interception with 87 Spectacular Catch.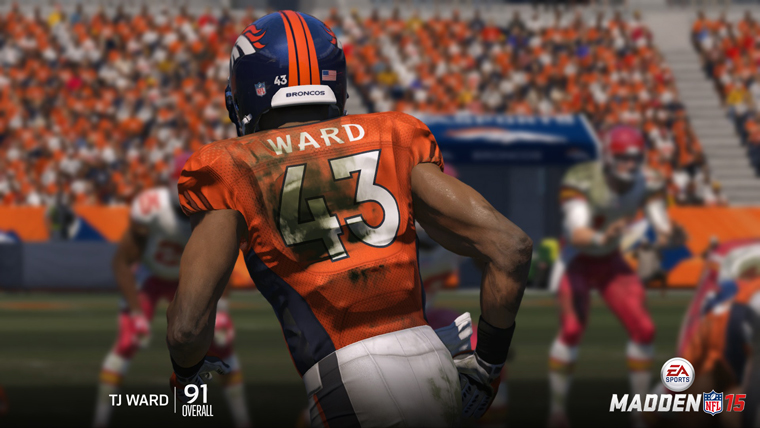 TJ WARD
DENVER BRONCOS
91 OVR
Moore on Ward: New to the Broncos, TJ Ward adds some hard-nosed football to the Denver secondary. With impressive 92 Hit Power, 88 Tackle and 86 Speed, Ward hits the hole and shuts down the opponent's run game. Despite his run stopping mentality, his Coverage and Pursuit ratings aren't too shabby at 84 and 86 respectively.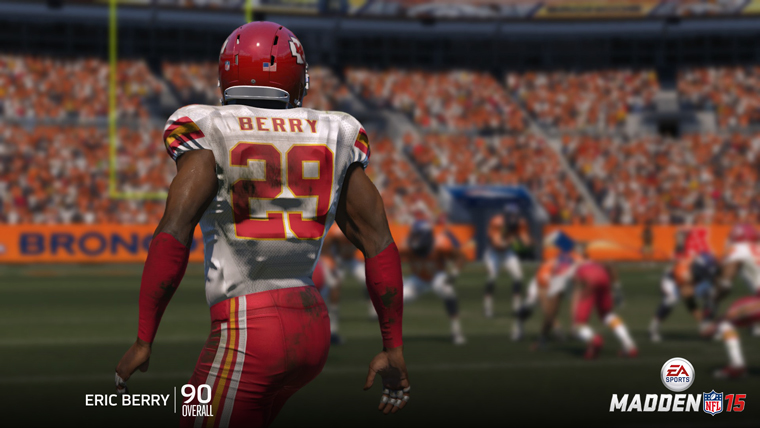 ERIC BERRY
KANSAS CITY CHIEFS
90 OVR
Moore on Berry: Madden players love Berry's above average Speed(92) and Agility(90) at the SS position, which puts him in the center of every play. If you need him to make a Tackle (83) or a Big Hit (88), he can do it. If you need him to support with coverage (88), he can do that too.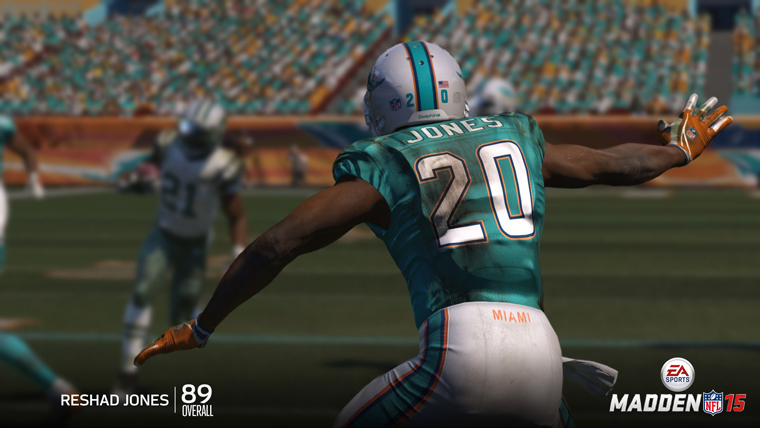 RESHAD JONES
MIAMI DOLPHINS
89 OVR
Moore on Jones: Former fifth-round pick Reshad Jones rounds out the top five with equally impressive ratings in Madden 15. Players love his 88 Hit Power and 86 Speed for run-stopping support, but feel comfortable when stopping the pass with his 79 Zone Coverage ability.