Posted July 23rd at 12:00am.
Another year, another Madden with Adrian Peterson atop the running back ratings list. But a pair of all-purpose backs are nipping at his heels.
Check out the top-rated running backs in Madden NFL 15. All analysis provided by Madden Ratings Czar Donny Moore.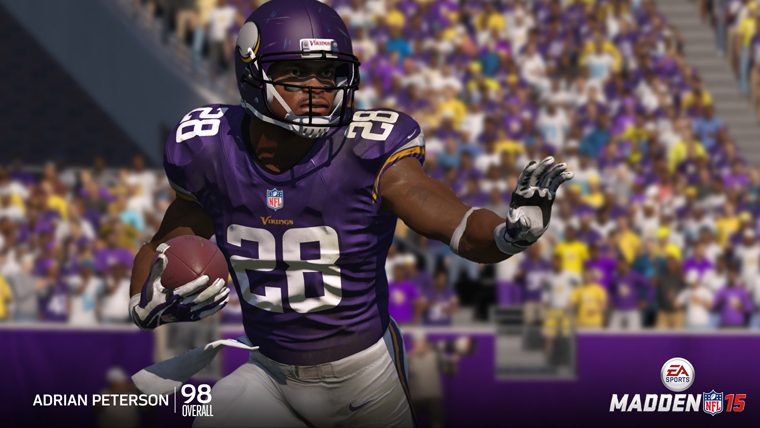 ADRIAN PETERSON
MINNESOTA VIKINGS
98 OVR
Moore on Peterson: Even in an off year, All Day Adrian Peterson is still the best in the game. 97 SPD (ranked fifth for HB), 97 AGI (fourth), 97 ACC (fourth), 95 ELUS (third), 96 Stiff Arm (fourth) and 88 STR (first) means you should hand the ball off to Peterson "All Day" long.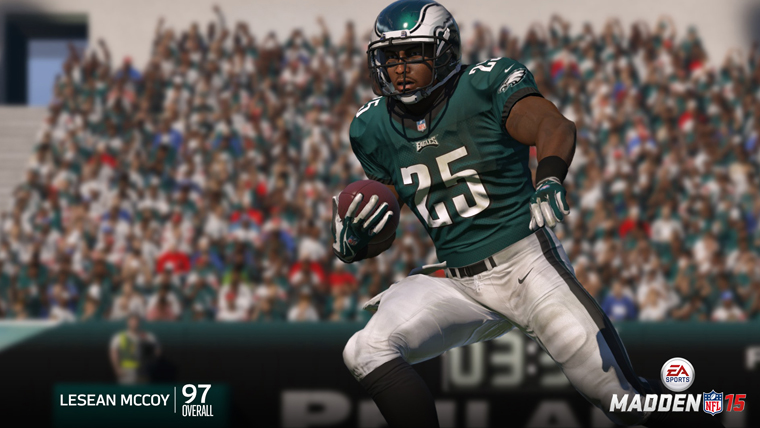 LESEAN MCCOY
PHILADELPHIA EAGLES
97 OVR
Moore on McCoy: McCoy's 99 Elusiveness (tied with Jamaal Charles, ranked first in NFL), 99 AGI (first), and 98 ACC (first) make Shady a very dangerous man in Madden NFL 15.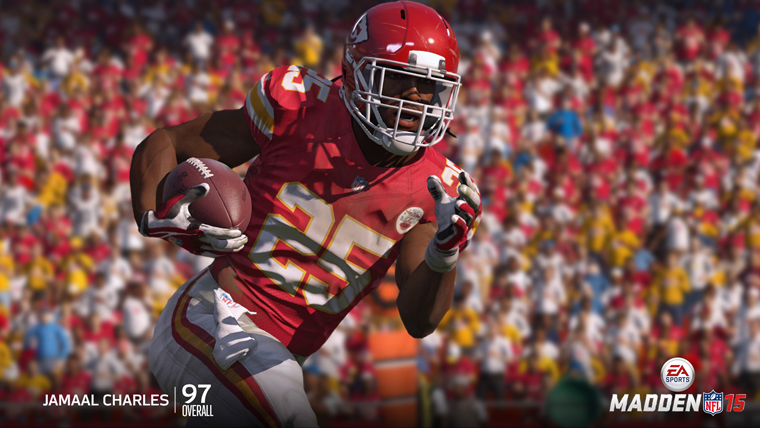 JAMAAL CHARLES
KANSAS CITY CHIEFS
97 OVR
Moore on Charles: Charles is now tied with Chris Johnson as the fastest HB in Madden 15 at 98 SPD. JC is also the second-ranked pass catcher for HB's with 85 Catch. And I can't forget to mention 99 Elusiveness (first) and 99 Ball Carrier Vision (first).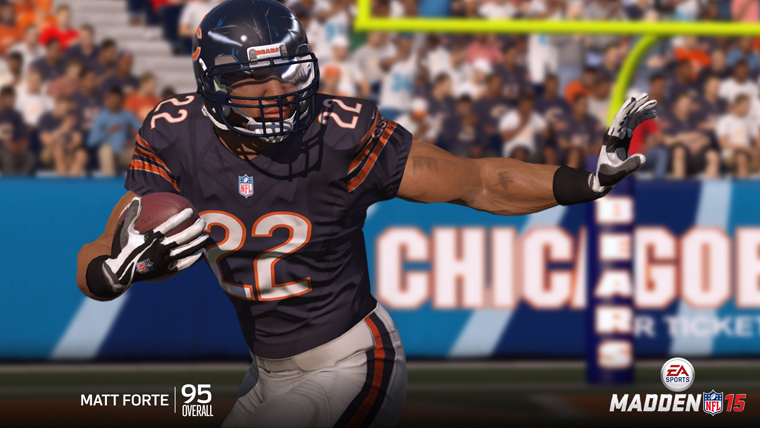 MATT FORTE
CHICAGO BEARS
95 OVR
Moore on Forte: Forte is not the fastest or the most powerful back in the game, but there's nothing he can't do. His 91 SPD/92 AGI/94 ACC give him nice physical measureables, and his 96 Carry (ranked second) and 84 Catch (third) make him an every-down back in Madden and in the real world.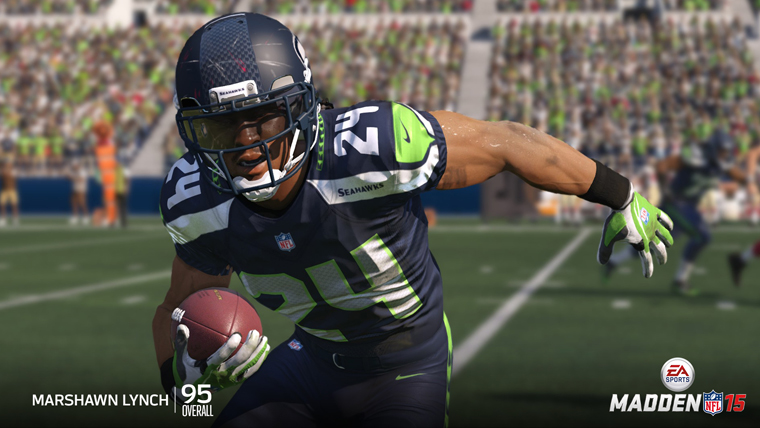 MARSHAWN LYNCH
SEATTLE SEAHAWKS
95 OVR
Moore on Lynch: Lynch aka Beast Mode boasts 99 Trucking (ranked first in NFL), 99 Stiff Arm (first), and 97 Carry ratings (first). In a nutshell, Mr. Beast Mode will run over defenders and never fumble.