Posted July 21st at 12:00am.
Check out the best Madden NFL 15 rookie ratings. All analysis provided by Madden Ratings Czar Donny Moore.
JADEVEON CLOWNEY (83 OVR)
HOUSTON TEXANS OLB (1ST OVERALL)
6'5, 266 POUNDS
Moore on Clowney: Clowney can be the "Marshawn Beast Mode" of the defensive side of the ball in Madden NFL 15. His 95 Hit Power and 94 Power Moves (ranked #1 of all rookies) will make him the ultimate weapon in that Texans 3-4 defense.
GREG ROBINSON (83 OVR)
ST. LOUIS RAMS OL (2ND OVERALL)
6'5, 332 POUNDS
Moore on Robinson: His 94 RBK makes him the third-best run blocking LG in Madden NFL 15 from day one. 73 SPD/87 ACC for a Guard is just plain silly.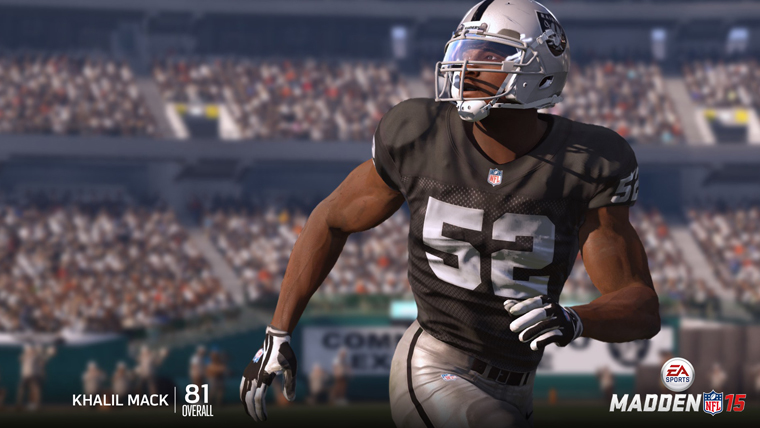 KHALIL MACK (81 OVR)
OAKLAND RAIDERS OLB
6'3, 248 POUNDS
Moore on Mack: K-Mack can do it all: Rush the passer (90 Power Moves), stop the run (91 Pursuit/84 Block Shedding), and play in coverage (74 Zone Coverage).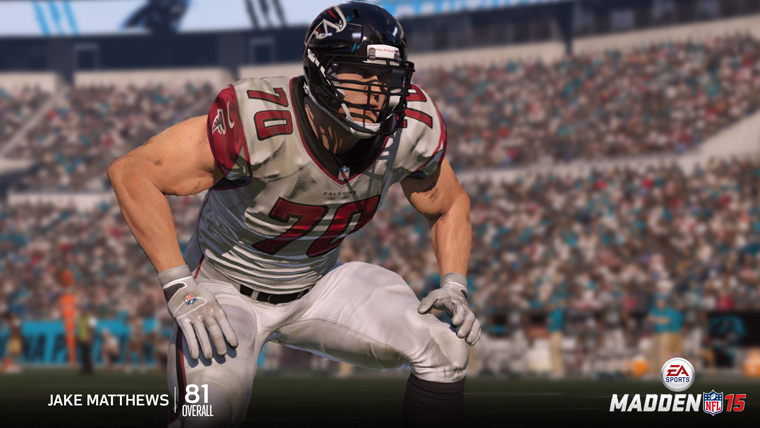 JAKE MATTHEWS (81 OVR)
ATLANTA FALCONS OL
6'5, 305 POUNDS
Moore on Matthews: Matt Ryan has to be happy about the addition of Jake Matthews and his 90 Pass Block rating to the Falcons' offensive line.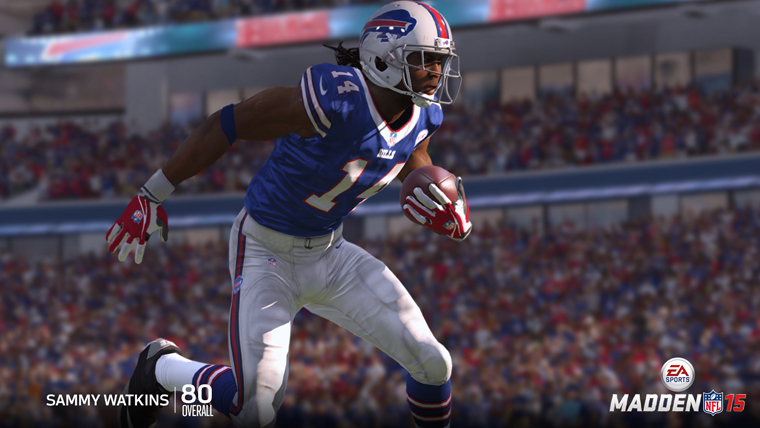 SAMMY WATKINS (80 OVR)
BUFFALO BILLS WR
6'1, 211 POUNDS
Moore on Watkins: 93/SPD/95 ACC/95 AGI gives Sammy a trifecta at some of the most important ratings in the game for WR. Don't forget 88 Catch too.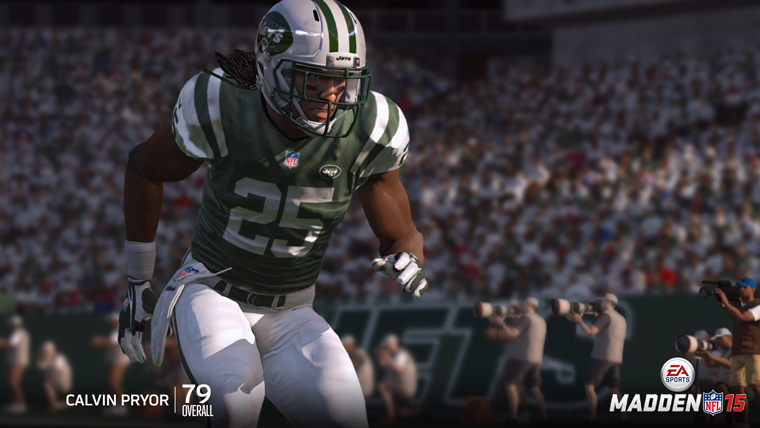 CALVIN PRYOR (79 OVR)
NEW YORK JETS S
5'11, 207 POUNDS
Moore on Pryor: Wham, bam. 95 Hit Power for Mr. Pryor, get ready for some Hit Sticks!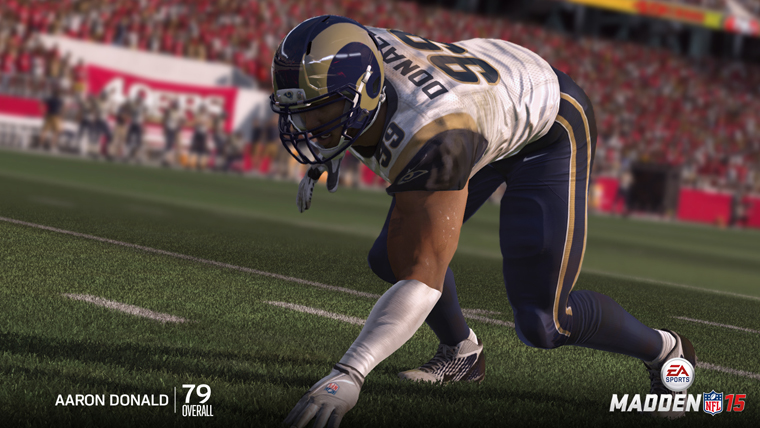 AARON DONALD (79 OVR)
ST LOUIS RAMS DL
6'1, 285 POUNDS
Moore on Donald: Might be the most physically impressive DL prospect since Jadeveon Clowney, a few paragraphs above. 81 SPD for DT is almost unfair (fastest in all of Madden NFL 15).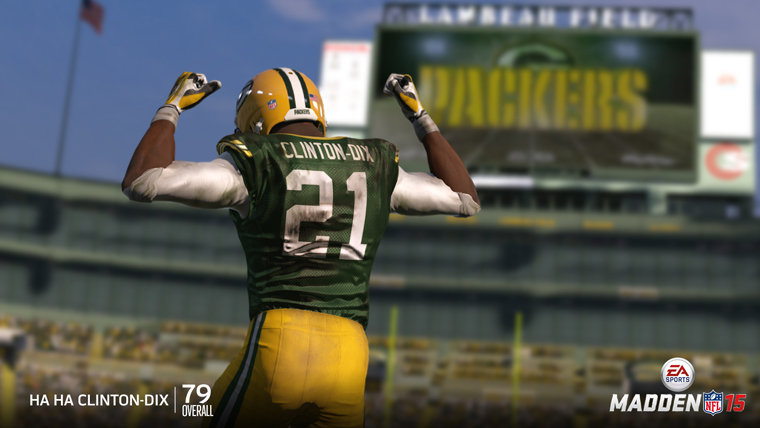 HAHA CLINTON-DIX (79 OVR)
GREEN BAY PACKERS S
6'1, 208 POUNDS
Moore on Clinton-Dix: HHCD is good at everything, great at nothing. Solid in Zone Coverage (84) and can make plays with that 74 Catch rating and 85 Speed.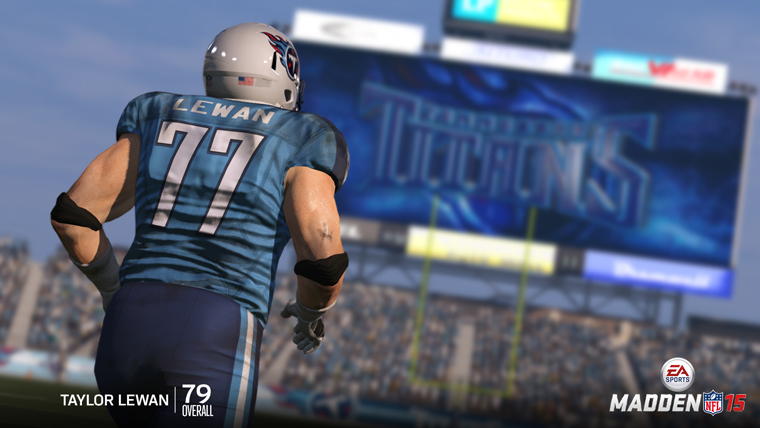 TAYLOR LEWAN (79 OVR)
TENNESEE TITANS OL
6'7, 315 POUNDS
Moore on Lewan: Lewan will be a nice addition to the Titans' line with 75 SPD/85RBK/86 PBK.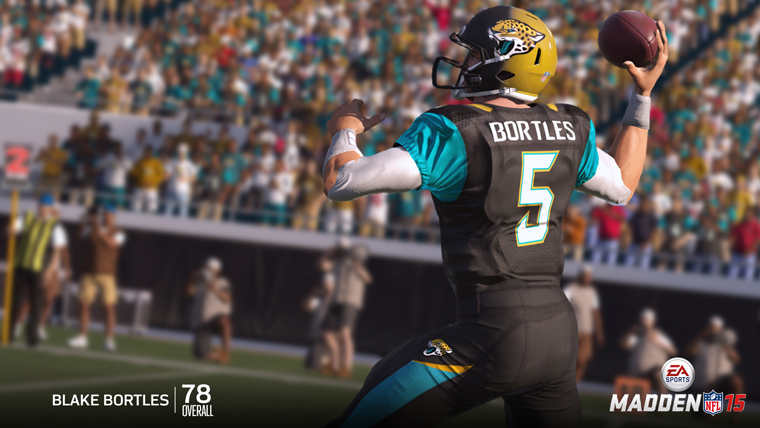 BLAKE BORTLES (78 OVR)
JACKSONVILLE JAGUARS QB
6'5, 232 POUNDS
Moore on Bortles: Bortles grades out as our top rookie QB in Madden NFL 15. 92 THP and 73 SPD make him a mini-Andrew Luck.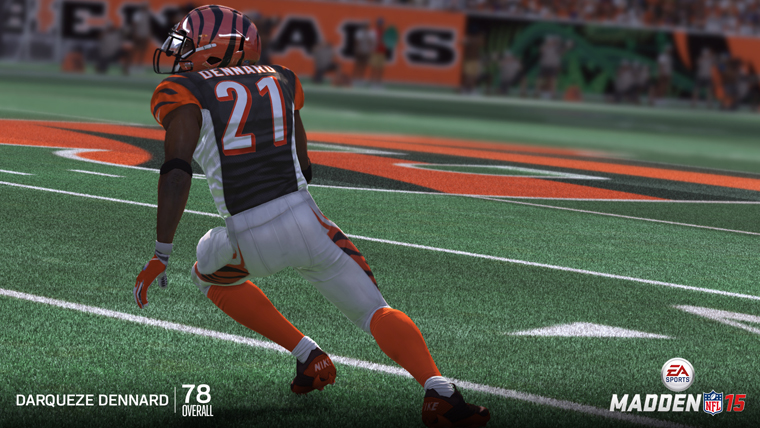 DARQUEZE DENNARD (78 OVR)
CINCINNATI BENGALS CB
5'11, 199 POUNDS
Moore on Dennard: Don't be afraid to call man coverage (89) and press (92) with Dennard.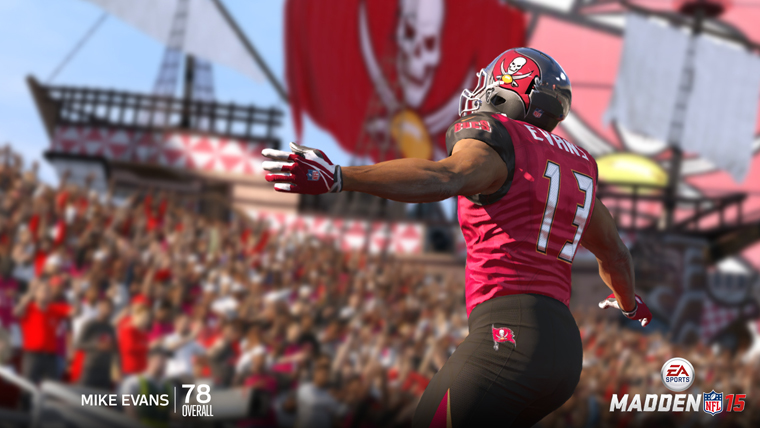 MIKE EVANS (78 OVR)
TAMPA BAY BUCCANEERS WR
6'5, 231 POUNDS
Moore on Evans: Just throw the ball up to Big Mike Evans and he will go get it. 93 JMP and 89 Catch (ranked #1 rookie) make him a real problem for defenses.
ZACK MARTIN (78 OVR)
DALLAS COWBOYS OL
6'4, 308 POUNDS
Moore on Martin: Zack Martin is a rock solid option for the Cowboys OL. Expect him to start from Week 1 with his all-around game (84 RBK/84 PBK).
Check out the best Madden 15 rookie ratings.