Posted June 10th at 12:00am.
Seattle Seahawks CB Richard Sherman defeated Carolina Panthers QB Cam Newton in the final of the Madden NFL 15 Cover Vote, and recently visited our crew to shoot this year's cover.
Here's an exclusive, behind the scenes look at what transpired on the set.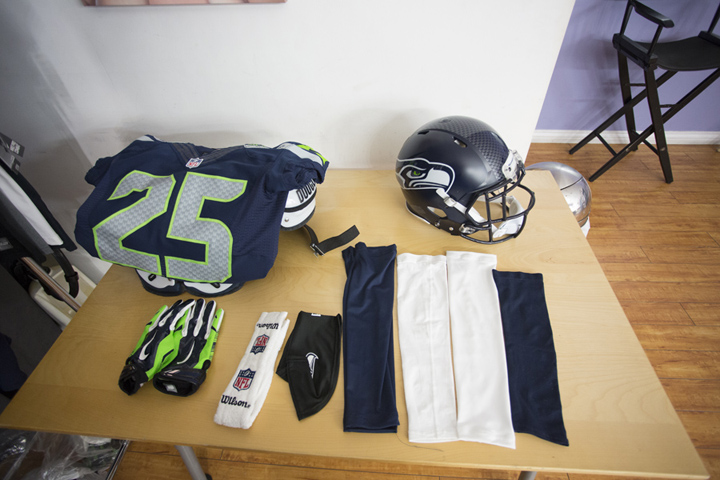 The uniform of the Super Bowl Champion Seattle Seahawks awaits the arrival of the Madden 15 coverboy, Richard Sherman.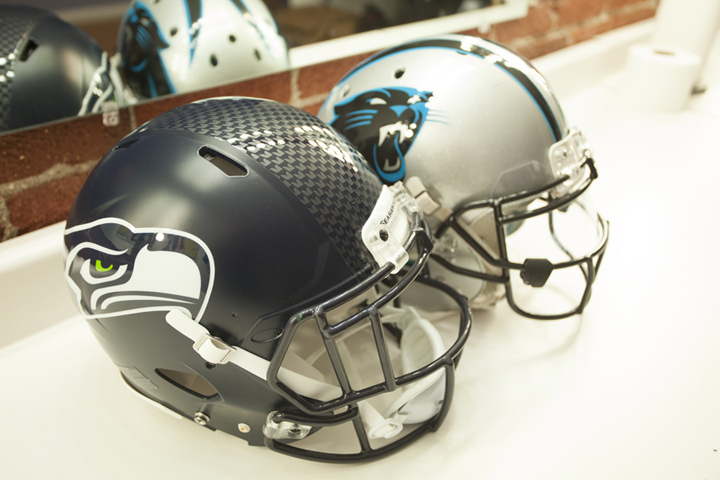 What could have been...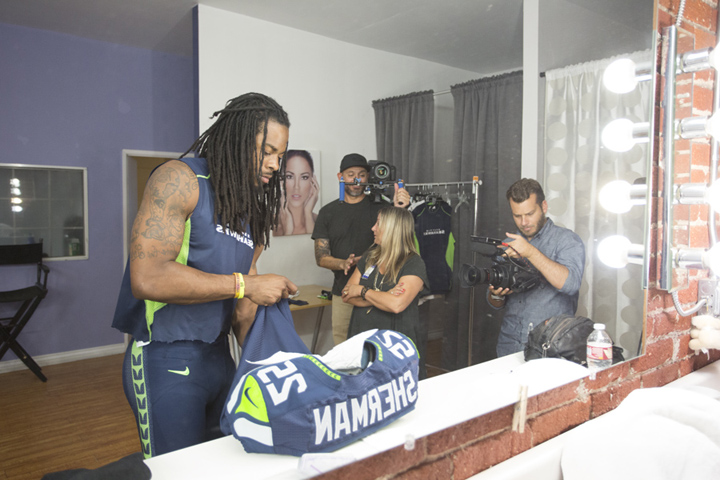 Preparations get underway as The Champ arrives.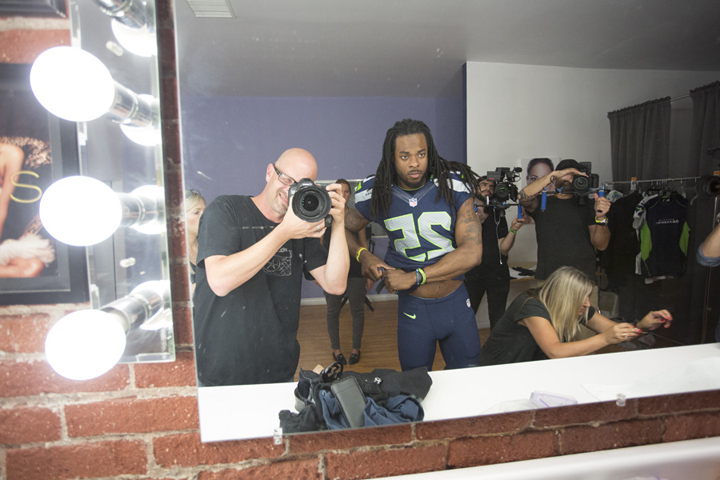 Sherman getting in uniform, and getting his game face on.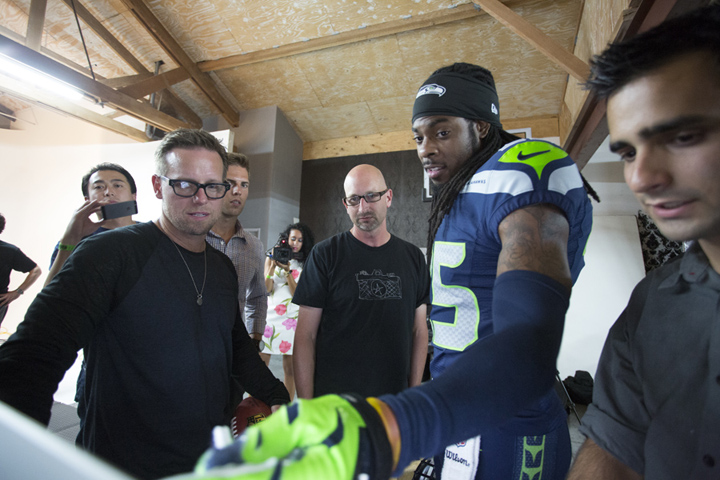 A new type of gameplan for Sherman, as he meets with the crew to discuss some different shots.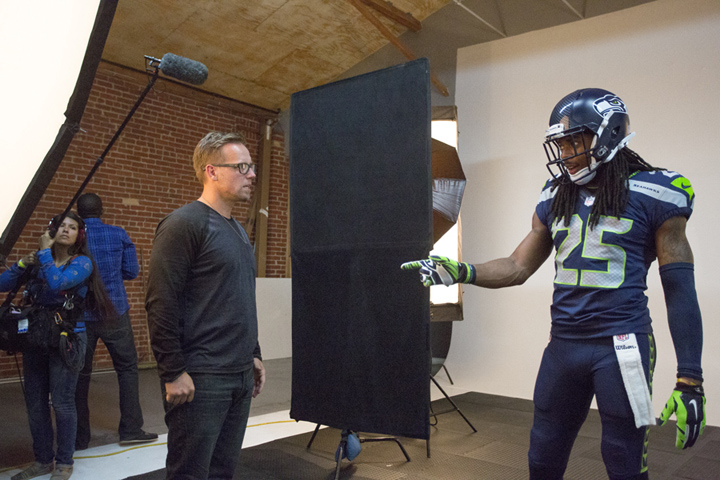 Helmet on, ready to go. Last time we saw Sherman like this, he was lifting the Lombardi Trophy.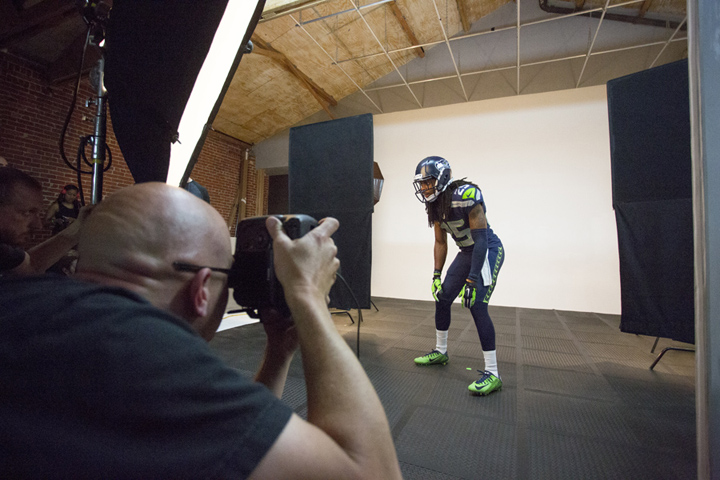 The shoot gets underway as the best corner in the game gets into his stance.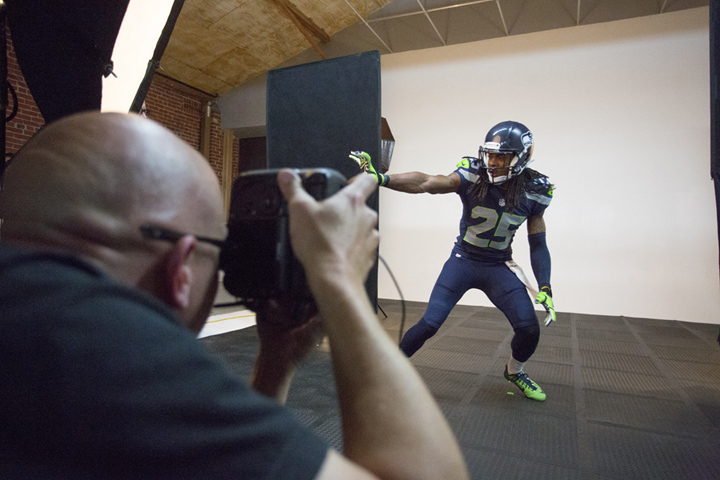 Even in a photoshoot, the guy's still getting physical.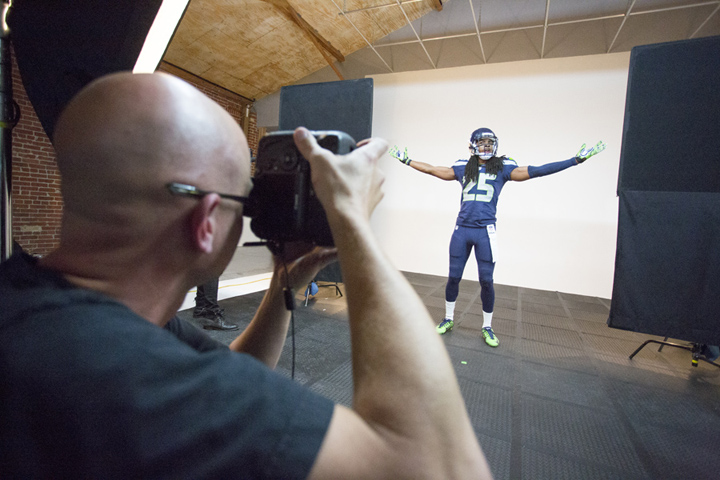 He might not be at CenturyLink Field, but Sherman still invokes the power of the 12th Man.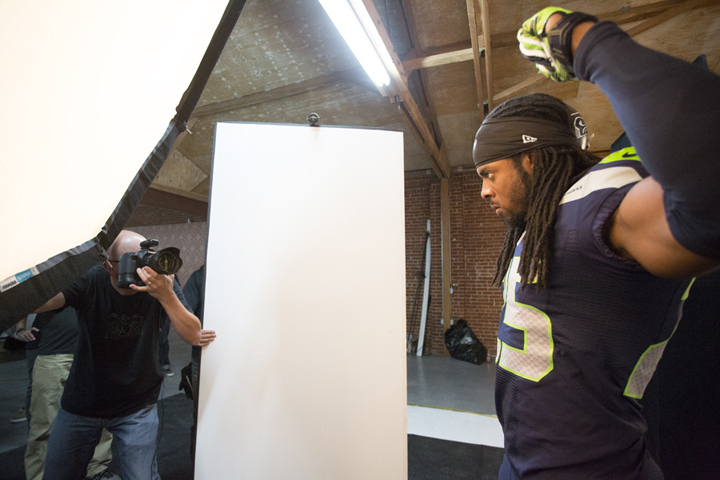 Look for Richard Sherman on a Madden cover near you on August 26 for Xbox One, PlayStation 4, Xbox 360 and PlayStation 3. Click here to pre-order, and join the conversation on Facebook and Twitter.
DISCOVER NEW MADDEN NFL 15 FEATURES
Enhanced Graphics
Improved Presentation
New Playcalling System
All-New Tackling Mechanics
Player Sense 2.0
War in the Trenches 2.0
Catch Variety and Pass Inaccuracy