Posted July 22nd at 12:00am.
Following a Super Bowl title, one young quarterback joins the NFL's "Old Guard" of elite quarterbacks in Madden 15.
Check out the top-rated quarterbacks in Madden NFL 15. All analysis provided by Madden Ratings Czar Donny Moore.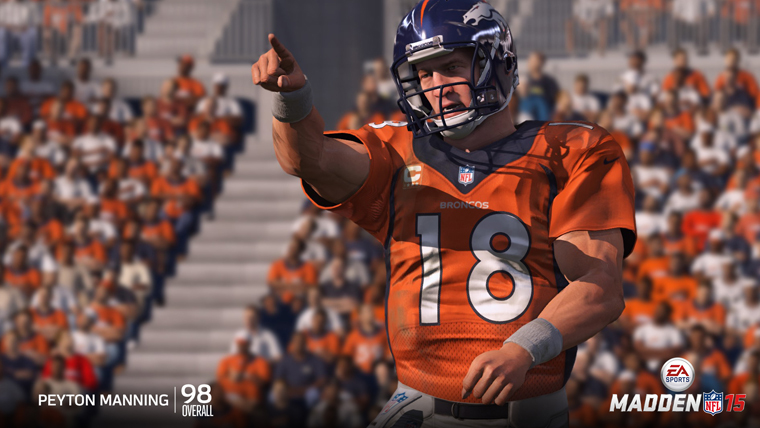 PEYTON MANNING
DENVER BRONCOS
98 OVR
Moore on Manning: Peyton's arm strength may be trending down (86 THP), but everything else about him is still legendary. The five-time NFL MVP boasts 99 AWR (ranked first in NFL), 99 Short Accuracy (first), 96 Medium Throw Accuracy (first), 88 Deep Accuracy (fourth), and 98 Play Action (first).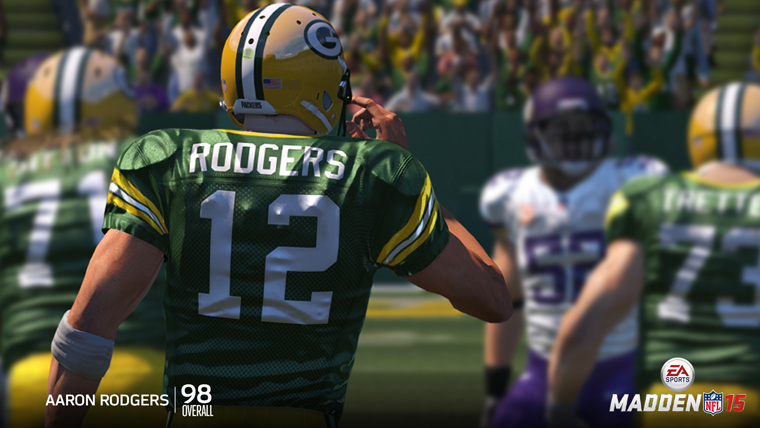 AARON RODGERS
GREEN BAY PACKERS
98 OVR
Moore on Rodgers: Some people are surprised to see Rodgers tied with Peyton at 98 OVR after an injury-plagued 2013 season. But he still maintains 80 SPD and 94 THP, which helps him overall. He's not as accurate as Peyton, however, with 92 Short/88 Medium/90 Deep (ranked first in NFL).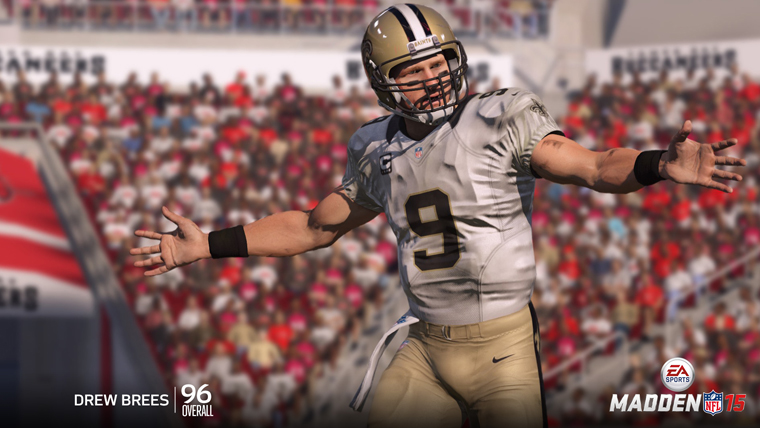 DREW BREES
NEW ORLEANS SAINTS
96 OVR
Moore on Brees: Brees is ranked second in Short and Medium Accuracy ratings. He falls to 81 Deep Accuracy (ranked 17th in NFL) after a rough 2013 season where he hit only 40.3% of deep passes according to Pro Football Focus.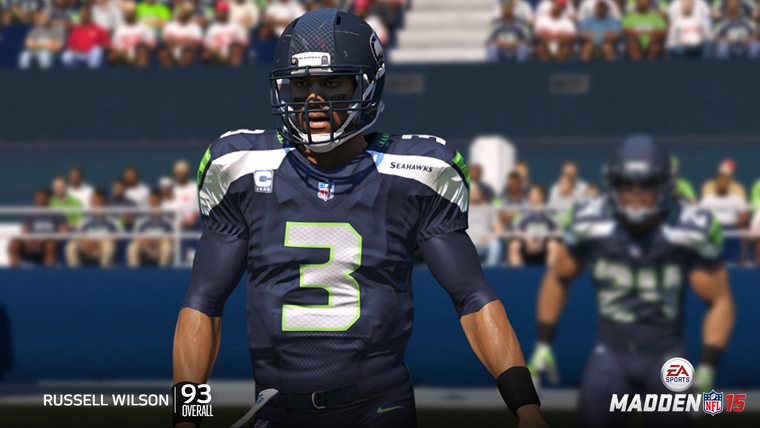 RUSSELL WILSON
SEATTLE SEAHAWKS
93 OVR
Moore on Wilson: Being 5'11" doesn't hurt Russell Wilson one bit in the Madden NFL 15 ratings. He is the ultimate dual threat with his 86 SPD (ranked eighth in NFL for QBs), 90 AGI (seventh), 92 ACC (second), and 93 Throw Power. Don't be afraid to throw it deep (89 Deep Accuracy, ranked third) and on the run (fifth) with Wilson as well, he can do it all.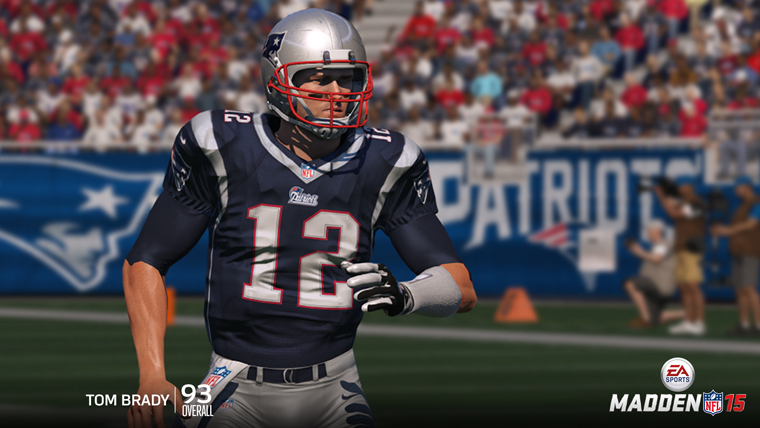 TOM BRADY
NEW ENGLAND PATRIOTS
93 OVR
Moore on Brady: Brady still has it. His 99 AWR is tied with Peyton for best in the NFL, and his 94 Short Accuracy (third), Medium Accuracy (fourth), and 93 Throw Power are all elite. There are plenty of reasons to NOT give up on Touchdown Tom quite yet.