Posted July 29th at 12:00am.
With top-edge speed around the edge, these five elite pass rushers can shut down a passing game single-handedly.
Here are the top-rated outside linebackers in Madden 15. All analysis provided by Madden Ratings Czar Donny Moore.
VON MILLER
DENVER BRONCOS
96 OVR
Moore on Miller: Von has 88 SPD (tied for third), 94 ACC (tied for first), 92 TAK (tied for second), and 97 Finesse Moves (ranked first in NFL for LOLB).
ALDON SMITH
SAN FRANCISCO 49ERS
96 OVR
Moore on Miller: Aldon Smith is one of the best at rushing the passer in Madden NFL 15 with his 99 Power Moves and 97 Pursuit. It also helps to have 85 SPD and 96 ACC at 6'4", 265 lbs.
JUSTIN HOUSTON
KANSAS CITY CHIEFS
93 OVR
Moore on Houston: Justin Houston might not be a household name outside of the Kansas City area, but he should be with 93 TAK, 97 Power Moves (ranked first for LOLB), and 93 BLK SHD (ranked first for LOLB).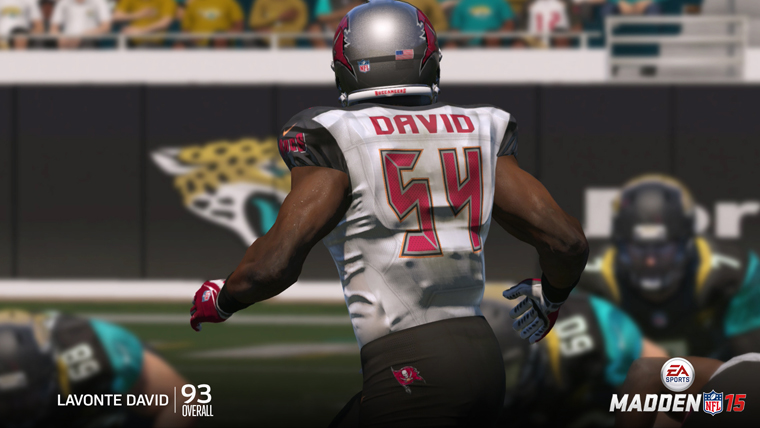 LAVONTE DAVID
TAMPA BAY BUCCANEERS
93 OVR
Moore on David: Lavonte David may just be the best true 4-3 weakside linebacker in the NFL. His 88 SPD/88 AGI/90 ACC put him on par with some of the best RB's in football, while his 98 TAK/98 PUR/96 PLAY REC are all position-bests at ROLB in Madden 15.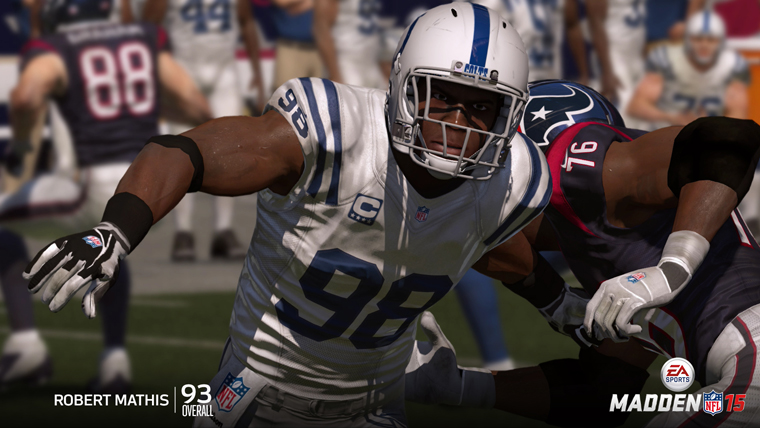 ROBERT MATHIS
INDIANAPOLIS COLTS
93 OVR
Moore on Mathis: Mathis is all pass rush. His 98-rated Finesse Moves give him an array of quick moves to beat offensive tackles with, and he also has 88 SPD/94 ACC to rush off the edge.