Top OL Ratings in Madden NFL 15
Posted July 25th at 12:00am.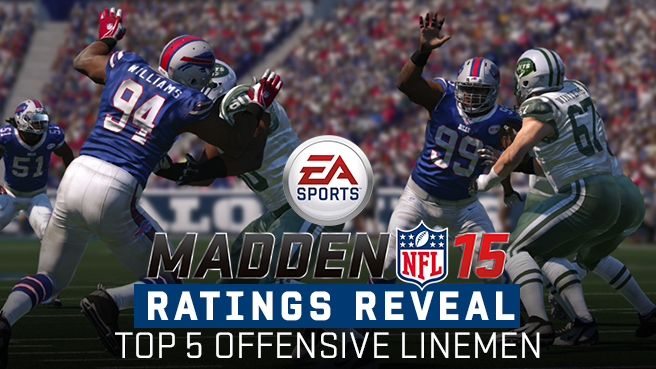 Without the "Big Uglies" up front, those 90+ rated skill players have no chance to find the end zone.
Here are the top-rated offensive linemen in Madden NFL 15. All analysis provided by Madden Ratings Czar Donny Moore.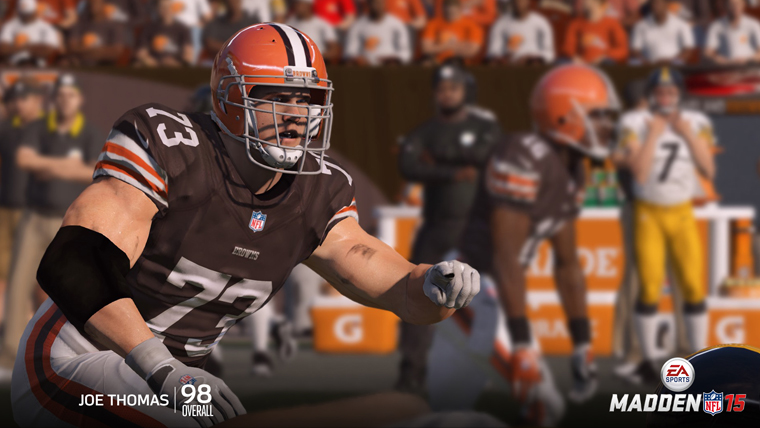 JOE THOMAS
CLEVELAND BROWNS
98 OVR
Moore on Thomas: Johnny Football should love every minute of protection from Joe Thomas and his Madden-best 99 Pass Block rating.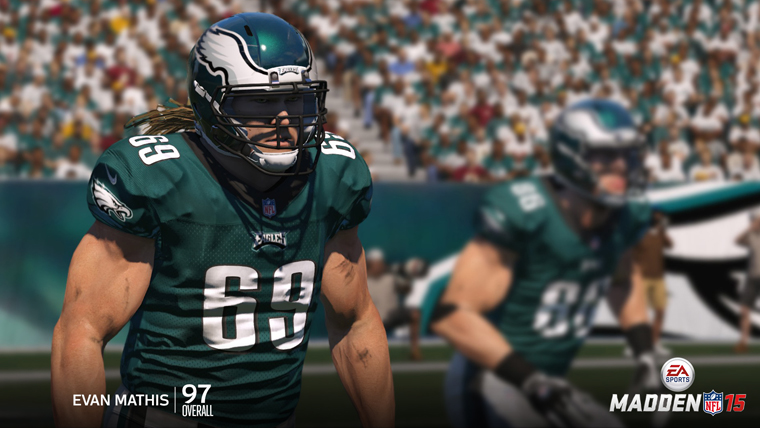 EVAN MATHIS
PHILADELPHIA EAGLES
97 OVR
Moore on Mathis: Evan Mathis is one of the best follows on Twitter, and he's also the best run blocker in Madden NFL 15 with a 99 Run Block rating.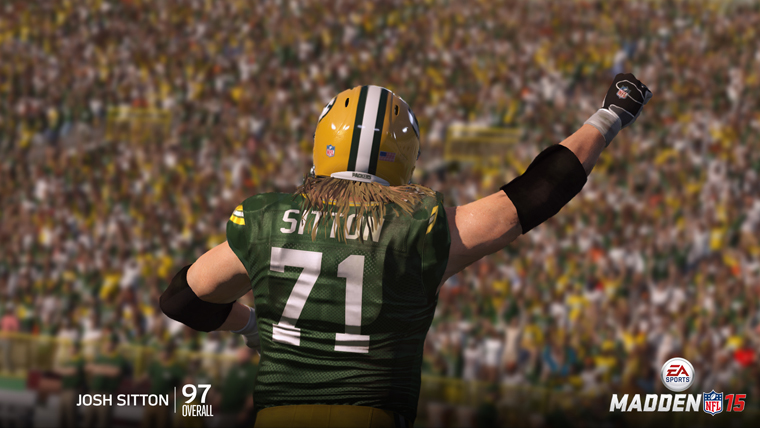 JOSH SITTON
GREEN BAY PACKERS
97 OVR
Moore on Sitton: Sitton is the top-rated LG in terms of pass blocking (96), and is also solid in the running game (89 RBK/93 STR).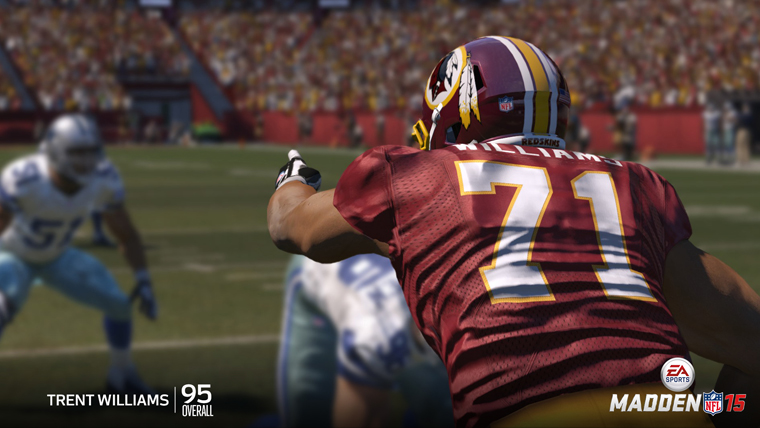 TRENT WILLIAMS
WASHINGTON REDSKINS
94 OVR
Moore on Williams: How would you like a 98 Pass Block/90 Run Block ratings combo out of your Left Tackle? Sign me up for some Trent Williams. He's only 26 years old, and is a great player to build your offense around in Connected Franchise.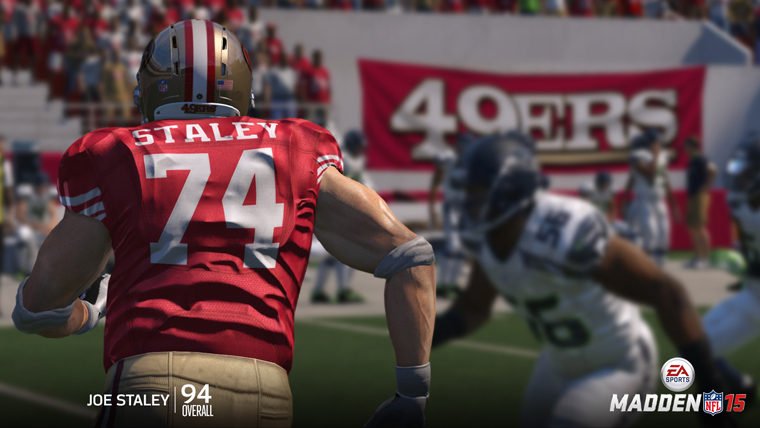 JOE STALEY
SAN FRANCISCO 49ERS
94 OVR
Moore on Staley: The 49ers' offensive line is stacked, and the leader of the group is Staley and his position-best 97 Run Blocking and 99 Impact Blocking. He is a tremendous athlete for a big guy with impressive SPD (ranked second for LT's), AGI (first), and ACC (third).