Posted November 26th at 8:00am.
History will show that on Sunday, November 23, 2014, the Dallas Cowboys defeated the New York Giants, 31-28, to drop the Giants to a disappointing 3-8.
However, fans will remember the game for the miraculous catch by Giants rookie wide receiver Odell Beckham Jr. The one-handed touchdown grab has been compared to some of the most memorable plays in NFL history.
It was the latest highlight from what's turning into a monster rookie campaign for Beckham, who caught ten passes for 146 yards and two touchdowns on Sunday night.
The 12th overall pick from the 2014 NFL Draft has now exceeded 100+ yards in three of his last four games.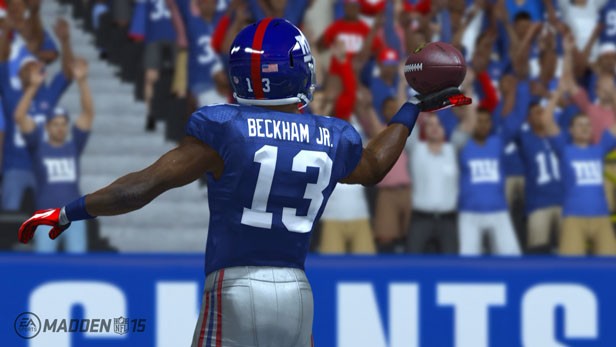 Beckham's stock is not only improving on the field, but in Madden NFL 15 as well.
His OVR rating increases four points to 84, with boosts to STR (+1), AGI (+1), AWR (+5), CTH (+2), CAR (+2), JKM (+1), IMP: 42 (+1), CIT: 85 (+5) and RLS: 75 (+5).
Even more impressively, Beckham's Spectacular Catch rating (SPC) increases 14 points to 99.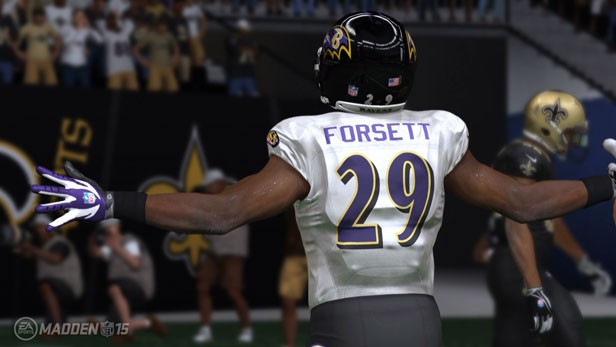 Other notable Madden 15 ratings updates include: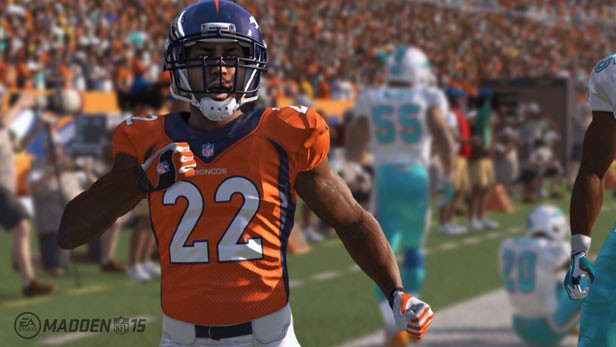 THREE UP
C.J. Anderson - DEN - RB (+4 to 79 OVR)
Justin Forsett - BAL - RB (+3 to 86 OVR)
Ryan Tannehill - QB - MIA (+2 to 85 OVR)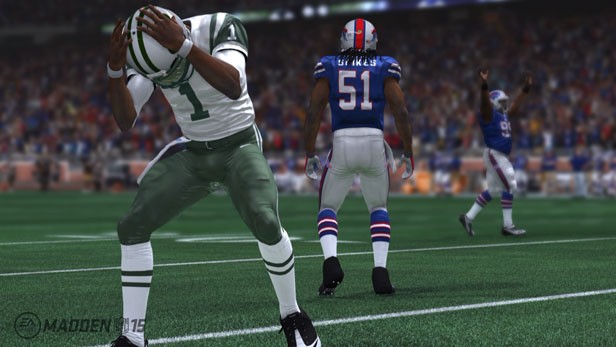 THREE DOWN
Michael Vick - QB - NYJ (-2 to 75 OVR)
Frank Gore - RB - SF (-2 to 86 OVR)
Ryan Mallett - QB - HOU (-2 to 73 OVR)
Click here for the full Madden NFL 15 Week 13 roster update.