Posted June 9th at 12:00am.
Madden NFL 15's presentation upgrades extend beyond the improved broadcast package. Playcalling has also been redesigned with responsiveness in mind, allowing players to get real-time information on how well they're performing on the field.
The goal of the redesign was to create an intuitive system that makes players feel like they're in total control, with the best players at their fingertips.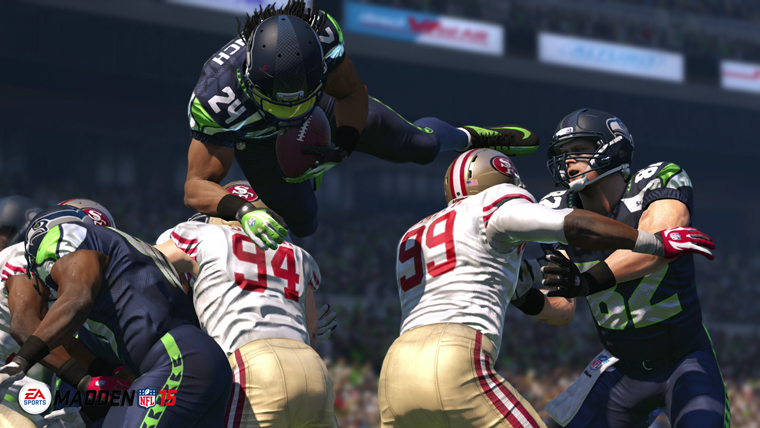 CALL PLAYS WITH CONFIDENCE
Players can leverage data from millions of online games with all-new crowd-sourced play recommendations.
For example, if Madden NFL players like spreading the field with four wide receivers on third down, you'll see some of the plays that get called most often, as well as their success rates.
The improved game-flow system is not just limited to community success, but also opponent tendencies. This new data results in better suggestions than in years past, and replaces the "Ask Madden" feature.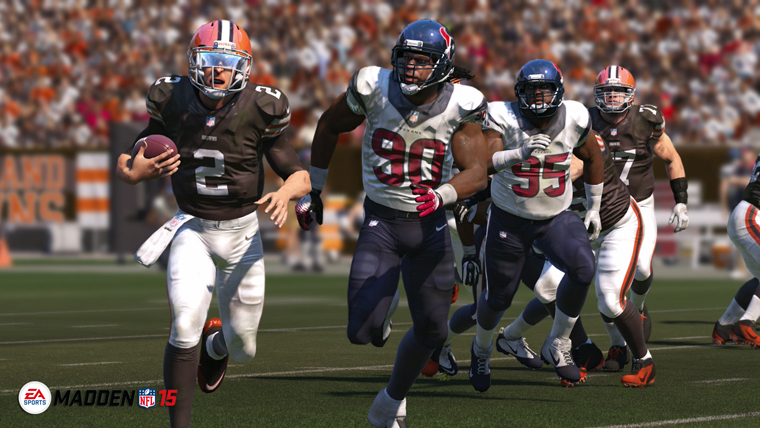 KNOWLEDGE IS POWER
Madden NFL 15's new playcalling also tracks how often you call certain plays over the course of your career, as well as how successful the plays are.
The "Previous Play" widget also shows you how well the plays are being executed compared to the rest of the Madden community.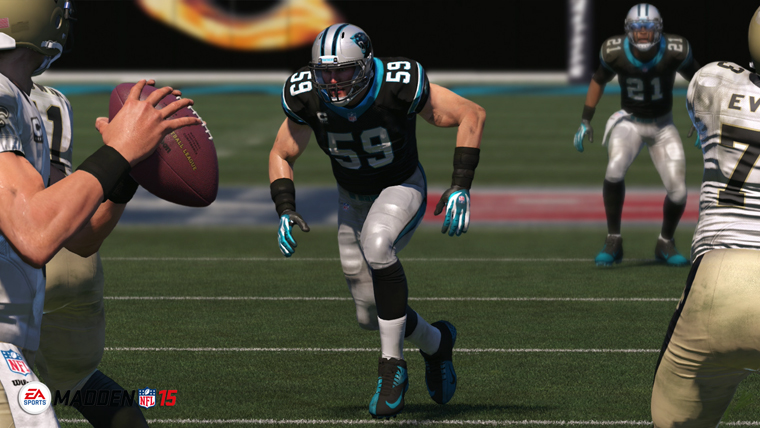 PLAYS BY CONCEPT
Looking to exploit your speed on the outside? Are your receivers tough to press off the line? Then call plays based on concepts like streaks, fades, and slants in order to capitalize on your personnel.
If you're looking to dial up Dez Bryant in the red zone, then check out the fade concept and get him a touchdown. If your opponent can't hang with the savvy of Wes Welker, perhaps double move and slant concepts are your best bet.
DISCOVER NEW MADDEN NFL 15 FEATURES
Enhanced Graphics
Improved Presentation
All-New Tackling Mechanics
Player Sense 2.0
Defensive Line Play
Catch Variety and Pass Inaccuracy