Madden Ultimate Team - Team of the Week
Posted February 2nd at 10:45am.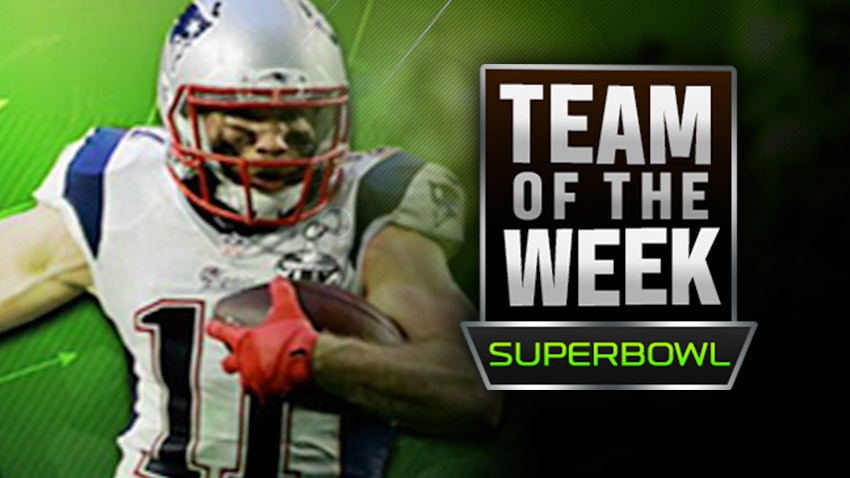 Commemorate the NFL's best weekly performers with Madden Ultimate Team (MUT) Team of the Week players.
This series of Items is released into Packs, and include statistic and overall rating (OVR) increases.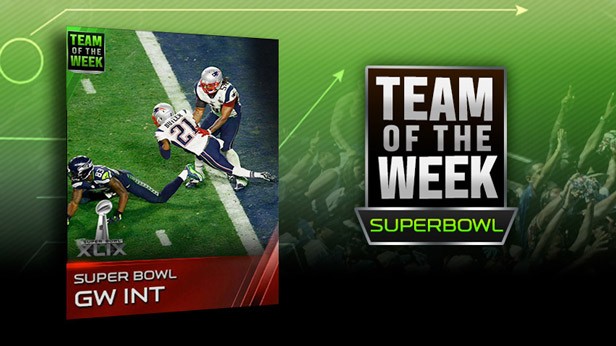 NEW FOR THE SUPER BOWL
Find these top Super Bowl XLIX performers in Packs and combine them with the Super Bowl Collectible above though the weekly Solo Challenge to earn the Super Bowl Team of the Week Hero.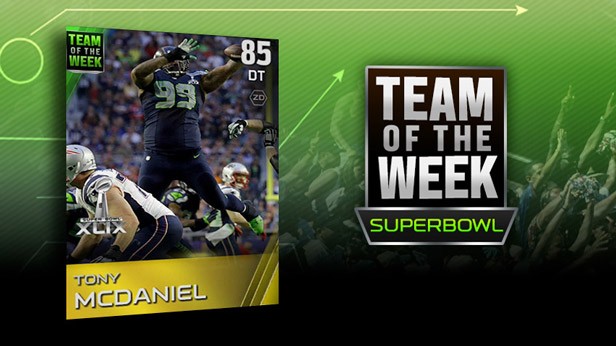 TONY MCDANIEL - SEATTLE SEAHAWKS DT
McDanielk had two tackles (one for a loss), as well as a crucial pass deflection that prevented a Patriots first down.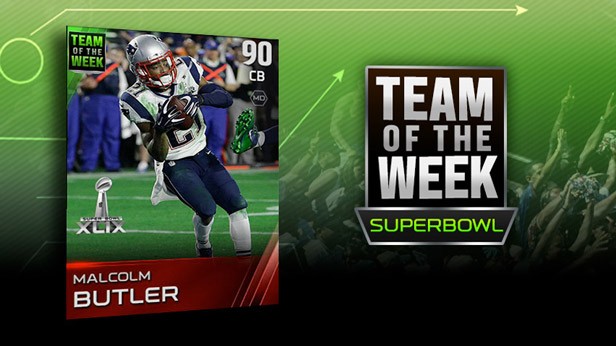 MALCOLM BUTLER - NEW ENGLAND PATRIOTS CB
Butler had three tackles, three pass breakups, and the game-clinching interception for the Patriots, who won their fourth Super Bowl since 2001-02.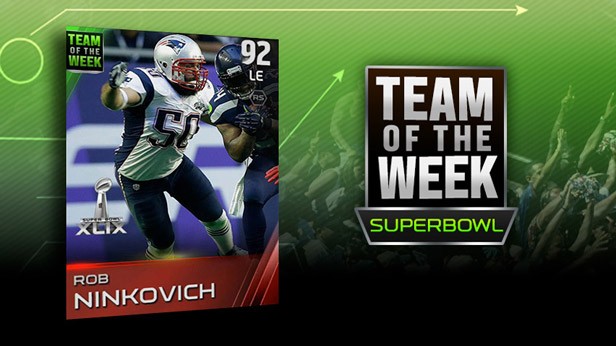 ROB NINKOVICH - NEW ENGLAND PATRIOTS DE
Ninkovich had six tackles, two quarterback hits and a crucial third-down sack of Russell Wilson in the fourth quarter.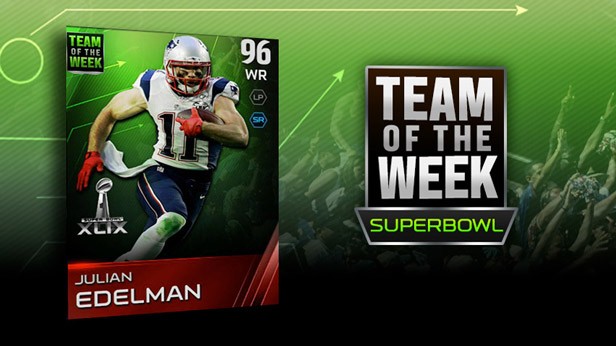 JULIAN EDELMAN - NEW ENGLAND PATRIOTS WR
Edelman caught nine passes for 109 yards and the go-ahead touchdown with just over two minutes left. Not to say we told you so...