Posted November 23rd at 4:30pm.
The NFL features three games on Thanksgiving, broadcast with all the trimmings.
This year, Madden Ultimate Team (MUT) ramps up their Thanksgiving holiday celebration with exclusive rewards.
Sets themed as complete meals of Ultimate Feast Collectibles are the key to some of the best players in MUT.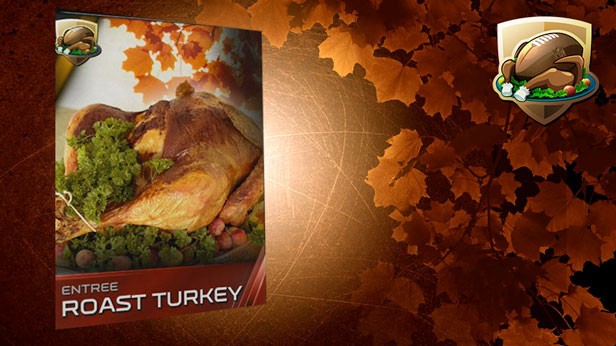 WHAT'S ON THE MENU?
There are 16 Food Collectibles in four tiers: Sides, Extras, Entrees, and Desserts. A complete Turkey can also be built from Collectibles like Leg 1 and Wing 2. Players will be seeking these items to complete Sets for exciting new rewards.
Many of the Sets and Solo Challenges throughout the mode will provide additional Ultimate Feast Collectibles as rewards throughout this holiday season.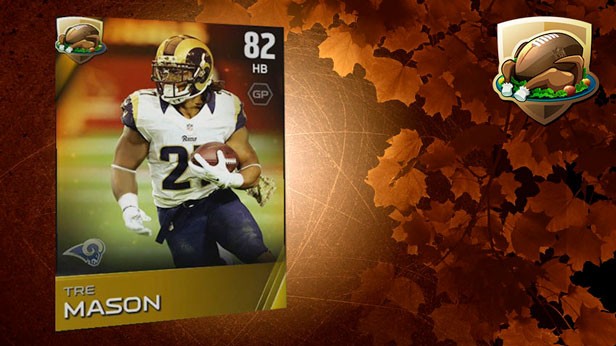 GOLD HOLIDAY UPGRADES
There are a total of 25 new Ultimate Feast Player Items, including 14 Gold rookies that deserve an upgrade for this holiday season.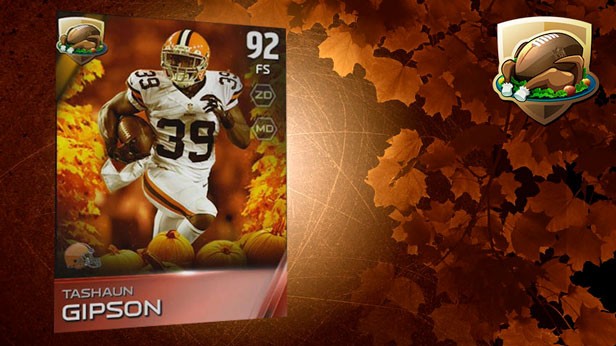 ELITE THANKSGIVING HEROES
Six new Elite Player Items have also been released to celebrate the Thanksgiving Ultimate Feast holiday.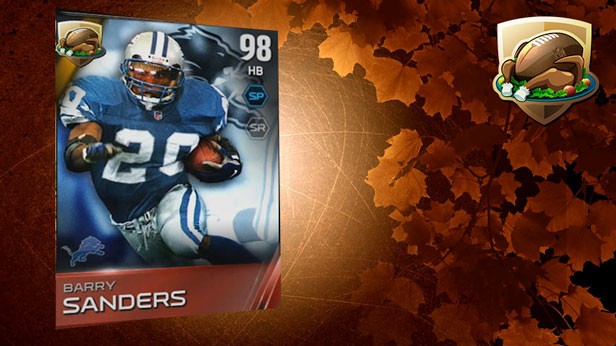 THANKSGIVING LEGENDS
To complete the Thanksgiving player offerings, there are five Legends. You'll recognize them from memorable Thanksgiving NFL games of year's past.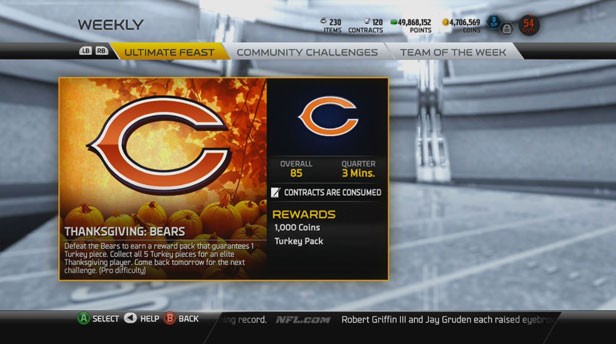 THANKSGIVING SOLO CHALLENGES
The new Solo Challenges include all six teams in action on Thanksgiving: the Chicago Bears, Detroit Lions, Dallas Cowboys, Philadelphia Eagles, Seattle Seahawks and San Francisco 49ers.
A new Solo Challenge opens each day, beginning Monday, November 24. There's also a special two-game sequence on Thanksgiving Day, November 27.
Each challenge offers a Reward Pack that includes one of five possible Turkey Collectibles. Use these Collectibles to complete the Turkey Set and receive a pack that guarantees an Elite Player Item.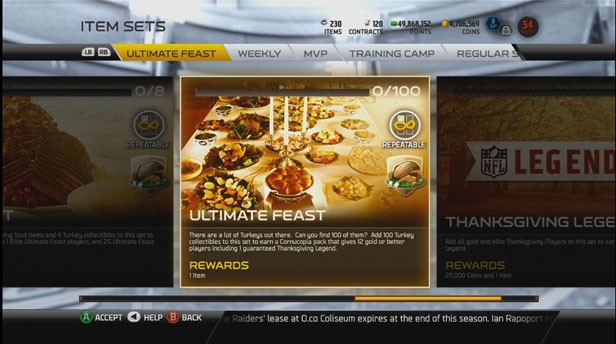 THANKSGIVING SETS
Seven new Sets help ring in the Thanksgiving holiday season: Turkey Dinner, Picnic, Dinner, Feast, Banquet, Ultimate Feast, and Thanksgiving Legends.
Rewards include Coins, Food Collectible Items, and even Elite Player Items.
The Ultimate Feast Set offers a Cornucopia Pack that may include Player Items from Programs like Most Feared, Team of the Week, Rising Star, Football Outsiders, Badges, Signature Series, Premium Alternates, and Thanksgiving Legends.