Posted December 26th at 3:00pm.
There is one attribute in Madden NFL that is talked about more than any other: Speed. It's a natural ability that catapults a player from good to great. Even players with low OVRs and high Speed are valued as Kick and Punt Returners.
Madden Ultimate Team (MUT) features upgraded editions of players based on weekly performances in the NFL. Here is a list of the fastest players at five different positions.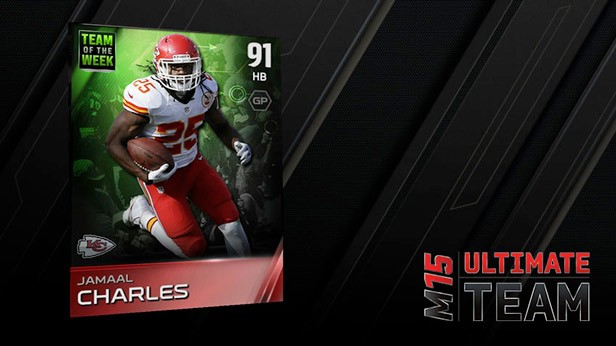 JAMAAL CHARLES, KANSAS CITY CHIEFS HB (97 SPD)
Charles accelerates and makes defenders miss like few players. Despite knee and ankle injuries this season, he's still averaging 5.1 YPC.
Charles' MUT Week 7 Team of the Week (TOTW) edition also features 98 Elusiveness and Acceleration. He sells for about 172,000 Coins in the Auction House.
Honorable Mention: LeSean McCoy, DeMarco Murray, Chris Johnson, C. J. Spiller. Also low-OVR Sleepers Jeff Demps and Dri Archer.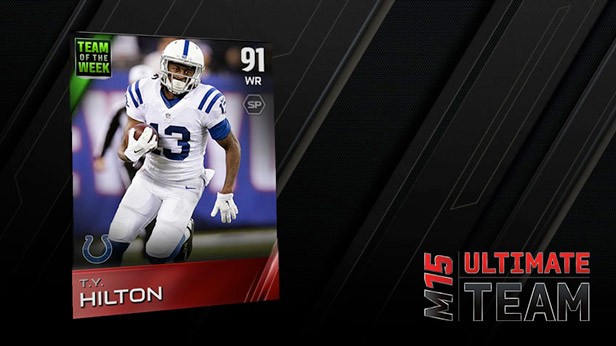 T. Y. HILTON, INDIANAPOLIS COLTS (97 SPD)
In a year with so many breakout rookie wide receivers, the third-year Hilton is still one of the very best. He has 82 receptions on 127 targets with 1,345 yards and seven touchdowns.
Hilton's MUT Week 14 Team of the Week edition also boasts 91 Acceleration, 91 Agility, and 86 Release. That sells for about 285,000 Coins in the Auction House.
Honorable Mention: Mike Wallace, Tavon Austin, DeSean Jackson, Percy Harvin, Marquise Goodman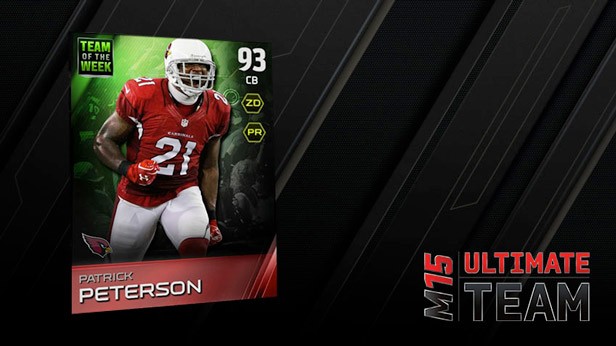 PATRICK PETERSON, ARIZONA CARDINALS CB (97 SPD)
Despite struggling against Falcons wide receiver Julio Jones a couple weeks ago, Peterson is among the game's elite cornerbacks. He has 48 tackles, seven pass deflections, and three interceptions.
His MUT Week 10 Team of the Week edition features 97 Acceleration and 84 Play Recognition, and sells for 423,000 Coins in the Auction House.
Honorable Mentions: Dominique Rodgers-Cromartie, Richard Sherman, Sam Shields and Sleeper Demarcus Van Dyke.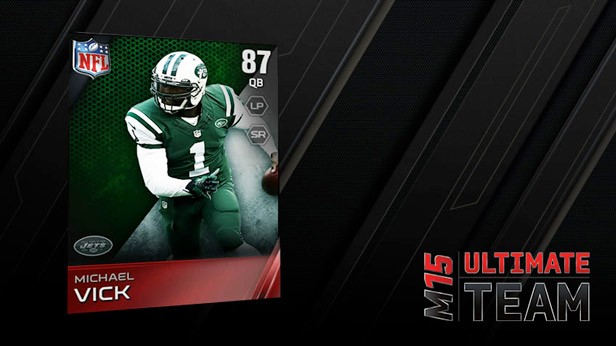 MICHAEL VICK, NEW YORK JETS QB (93 SPD)
Vick has been one of the NFL's most electrifying players since he was selected first overall in the 2001 NFL Draft. He's been honored in MUT with a Seasons Veteran Award edition that features 93 Speed, 94 Agility, and 88 Elusiveness.
This Item goes for 73,000 Coins in the Auction House.
Honorable Mention: Colin Kaepernick, Andrew Luck, Cam Newton (best wishes, Cam!) and Sleeper Terrelle Pryor.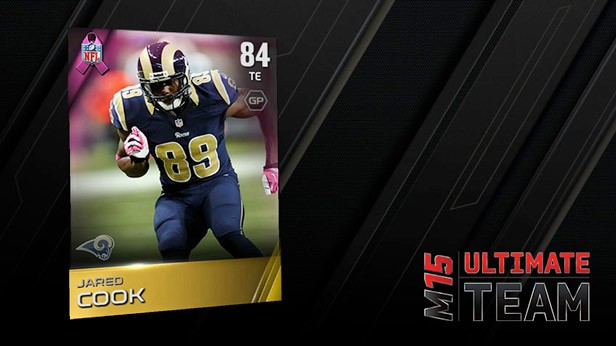 JARED COOK, ST. LOUIS RAMS TE (92 SPD)
Cook has put together an impressive season with 49 receptions for 597 yards and three touchdowns.
Cook's BCA (Breast Cancer Awareness) edition also features 93 Release, and it sells in the Auction House for 7,000 Coins.
Honorable Mention: Julius Thomas, Vernon Davis, Delanie Walker, Ladarius Green, and Sleeper Derek Carrier.