Posted December 17th at 3:00pm.
Ring in the holiday season with special, exclusive Madden Ultimate Team (MUT) rewards. New Ultimate Freeze Sets and Solo Challenges offer more ways to collect amazing exclusives.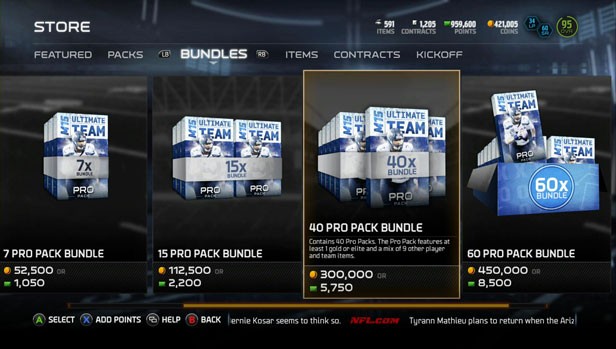 GET PRESENTS IN PACKS
Present Collectibles will be found in Packs, and new Presents will be added throughout the Holidays. Each Present is marked with a date indicating when it can be "opened," the day that Collectible is replaced with another Item.
Items can include a Flashback, Throwback, a Player at an unusual position, special Holiday Pack, Quicksell Coin Item, or a brand-new Legend.
Come back every day to find out which of their Presents have opened, and what new Presents are available.
OUT OF POSITION PLAYERS
In the NFL, coaches insert "gadget" plays using out-of-position players to surprise the opposing team. Some Ultimate Freeze Presents will provide Out of Position Players to add holiday spice to your lineup.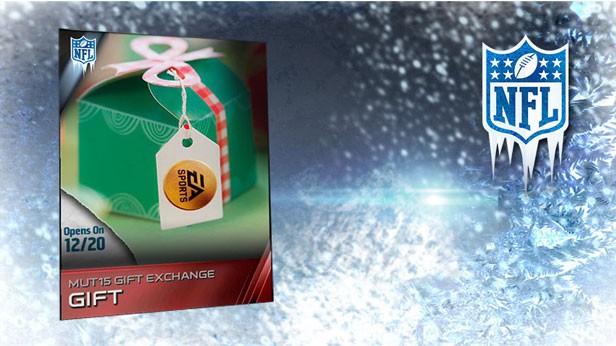 THE GREAT MUT GIFT EXCHANGE
Present Collectibles cannot be auctioned, but they can be traded for any other Present Collectible.
Even though Players can't pick up, smell, or rattle a Present Collectible, there will be hints in the images about what might be inside.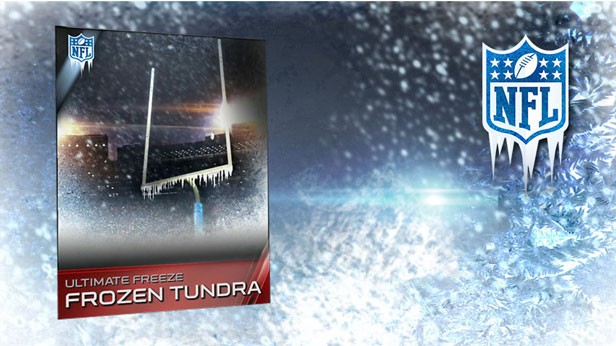 FROZEN TUNDRA
In addition to Present Collectibles, players will also find Frozen Tundra Holiday Collectibles during Ultimate Freeze. These can be added to complete a Set to receive a Present Collectible.
FROZEN SETS AND SOLO CHALLENGES
Ultimate Freeze also includes exclusive new Sets and Solo Challenges themed for the season.
Winter is here, and it's too cold to play outside. So call your friends, gather around the game console, open some presents, and play Madden Ultimate Team to earn exciting new Ultimate Freeze rewards.