Posted November 29th at 3:00pm.
Arguments about the best quarterback "of all time" usually come down to which of the many career passing statistics are the most important.
Here are five categories that CAN be blamed on the quarterback, and how they impact your Madden Ultimate Team (MUT).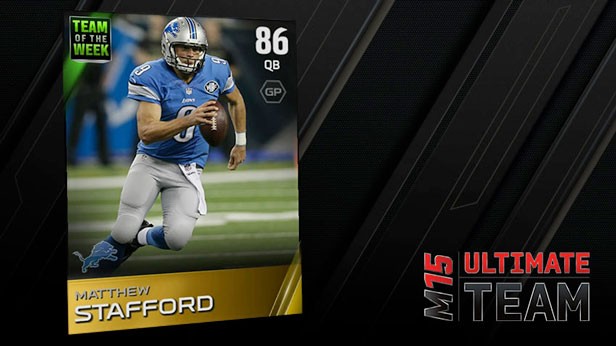 MATTHEW STAFFORD, 40.4 PASS ATTEMPTS PER GAME
Throwing the ball 40 was once the sign of a struggling team. But in today's NFL, the league's best teams are often carried by the passing game. It's notable that all five entries on this list are current quarterbacks.
Stafford was a Week 10 MUT Team of the Week Offensive Hero with Throw Power 99 (best on this list), Throw Accuracy Short 92, and Mid 90.
1. Matthew Stafford 40.4 pass attempts per game
2. Andrew Luck 38.6
3. Drew Brees 36.9
4. Sam Bradford 35.9
5. Matt Ryan 35.4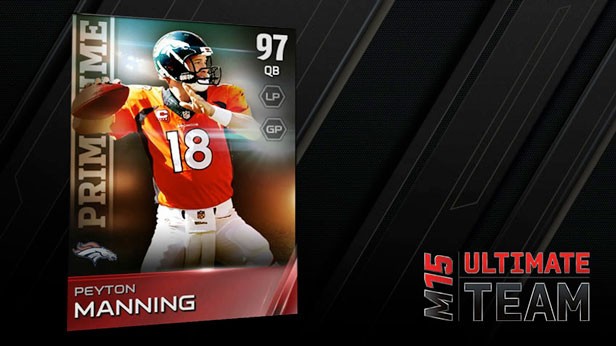 Peyton Manning recently broke Brett Favre's record for most career passing touchdowns, and shows no signs of slowing down. Both Favre and Marino will likely be surpassed as a result of increased emphasis on the passing game.
The MUT Primetime record-breaker commemorative Item has Throw Power 95, Throw Accuracy Short 99, Mid 99 (best on this list), and Deep 93 (also best).
1. Peyton Manning 525 career passing touchdowns
2. Brett Favre 508
3. Dan Marino 420
4. Drew Brees 385
5. Tom Brady 385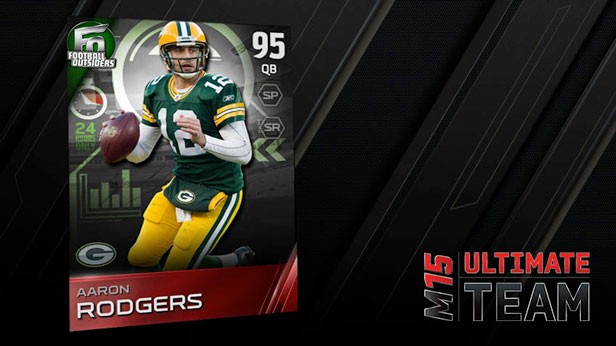 AARON RODGERS, 106.4 QUARTERBACK PASSING RATING
In 1971, the NFL created the formula used today to determine a quarterback's passer rating. Taken into account are number of passing attempts, number of completions, passing yards, touchdown passes, and interceptions.
Rodgers' MUT Football Outsiders Week 10 version offers a combination of Throw Power 97, Throw on the Run 90 (best on this list), and Play Action 88.
1. Aaron Rodgers 106.4 quarterback passing rating
2. Peyton Manning 97.7
3. Steve Young 96.8
4. Tony Romo 96.5
5. Philip Rivers 96.4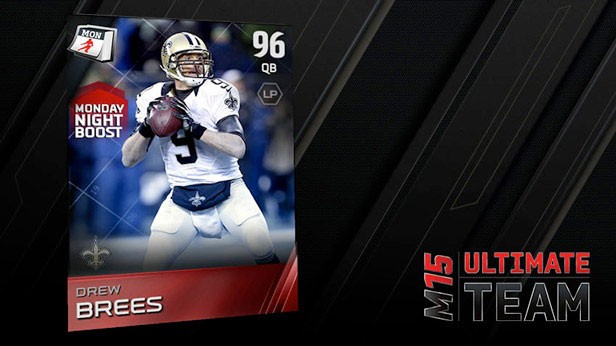 DREW BREES, 66.2 PASS COMPLETION PERCENTAGE
The legendary Woody Hayes once said that "Only three things can happen when you pass, and two of them are bad." Times have changed.
Brees' MUT Monday Night Hero edition features Throw Accuracy Short 100 (best on this list), Mid 96, and Play Action 92 (also best).
1. Drew Brees 66.2 pass completion percentage
2. Chad Pennington 66.0
3. Aaron Rodgers 65.9
4. Peyton Manning 65.6
5. Kurt Warner 65.5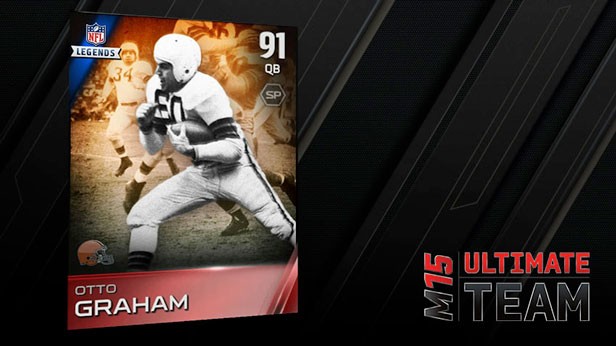 OTTO GRAHAM, 9.0 YARDS PER PASS ATTEMPT
There are lots of old-timers on this list, showing how it was done before the West Coast Offense and short, quick passes became popular.
Automatic Otto's MUT Legend version has Throw Power 93, Throw Accuracy Short 90, Mid 92, and Deep 91.
1. Otto Graham 9.0 yards per pass attempt
2. Sid Luckman 8.4
3. Aaron Rodgers 8.2
4. Norm Van Brocklin 8.2
5. Steve Young 8.0