Madden NFL Mobile: Ultimate Freeze
Posted December 17th at 3:00pm.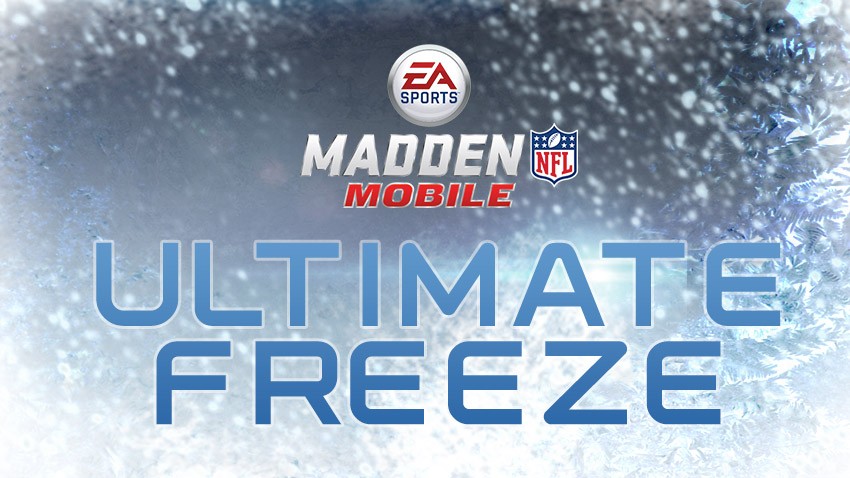 Celebrate the holiday season with special gifts in Madden NFL Mobile.
SOMETHING COMPLETELY DIFFERENT
Collectibles found in Pro Packs and Holiday Packs can be used to earn exclusive Ultimate Freeze rewards.
Out of Position Players add an entirely new element to Madden Mobile, allowing players to insert NFL greats into different positions on the field.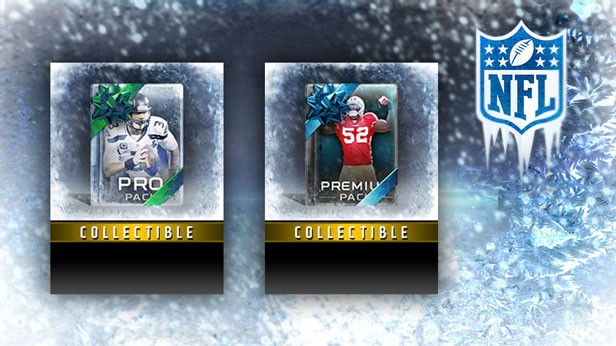 PACK REWARD COLLECTIBLES
New Pack Reward Collectibles can be added to complete a Set that rewards the player with an actual Pack based on that Collectible.
Many kinds of Packs can be earned, including Premium and Legendary Packs.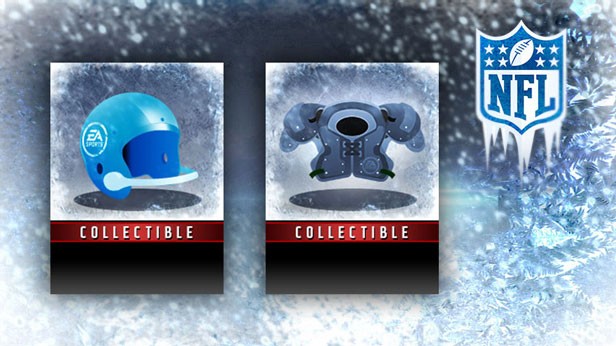 WANT TO BUILD ONE?
Some Sets and Live Events provide Snowman Collectibles, which can be used to "build" a football-themed Snowman to earn players a Snowman Pack.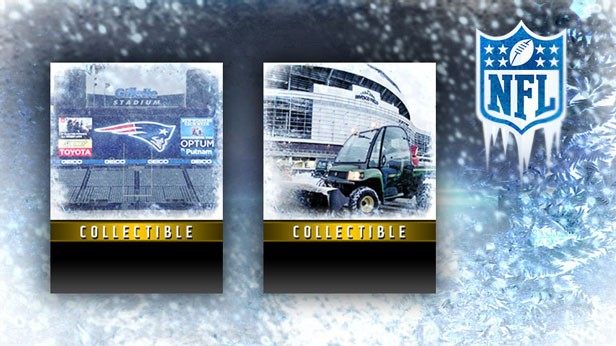 LET IT SNOW
Another group of Sets allows the players to collect Frozen Moment Collectibles, featuring the snowiest stadiums in the NFL, to receive rewards.
Madden Mobile Ultimate Freeze includes new Live Events over the next few weeks, providing additional Holiday Collectible rewards.
Remember to keep your mobile device handy, and check in while you're shopping to earn exclusive new Madden Mobile Ultimate Freeze rewards.