Posted July 28th at 12:00am.
Whether it's marshalling a defense, shutting down the run or helping in coverage, these middle linebackers can do it all in Madden NFL 15.
Here are the top-rated middle linebackers in Madden 15. All analysis provided by Madden Ratings Czar Donny Moore.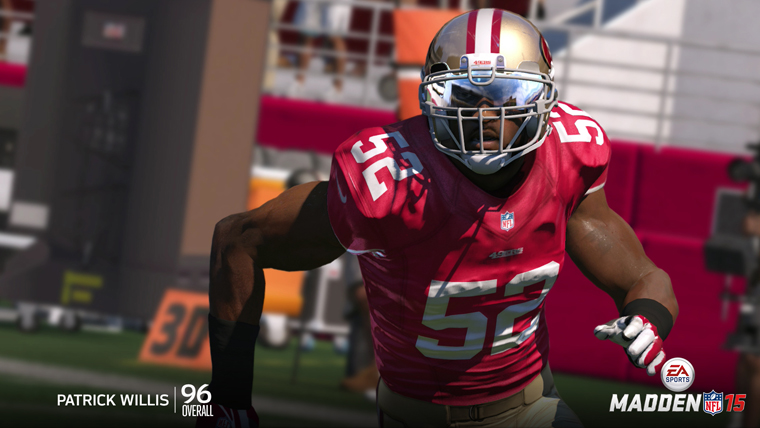 PATRICK WILLIS
SAN FRANCISCO 49ERS
96 OVR
Moore on Willis: Willis ranks second in SPD (90), first in STR (88), first in AWR (94), third in TAK (95), first in Hit Power (97), second in BLK SHD (89), fourth in PUR (97), & first in MAN COV (74) among middle linebackers. What can't he do?!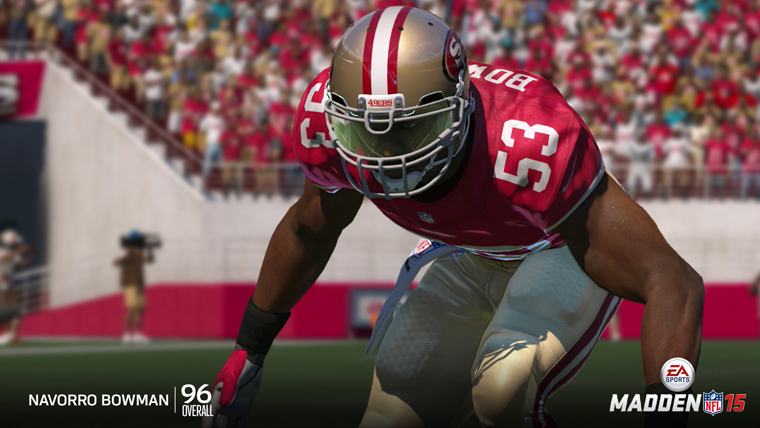 NAVORRO BOWMAN
SAN FRANCISCO 49ERS
96 OVR
Moore on Bowman: We have both 49ers starting MLB's tied for the best in Madden NFL 15. Bowman's not quite as physically talented as Willis, but he might be the better technician with 98 PUR, 95 BLK SHD (best among all MLB's), 83 Power Moves, and 99 TAK (tied with Kuechly for best in NFL at MLB).
LUKE KUECHLY
CAROLINA PANTHERS
94 OVR
Moore on Kuechly: Kuechly is as good as it gets, as evidenced by his 99 TAK, 99 PUR, and 99 PLAY REC. His 84 BLK SHD is really the only thing that holds him back from the 49ers linebackers.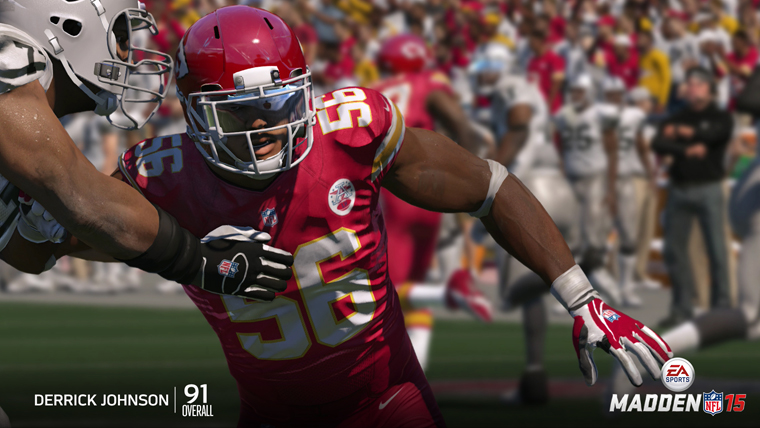 DERRICK JOHNSON
KANSAS CITY CHIEFS
91 OVR
Moore on Johnson: Johnson has great physical tools (85 SPD/85 AGI/90 ACC) to go along with his top-level intangibles (93 AWR/94 TAK/98 PUR).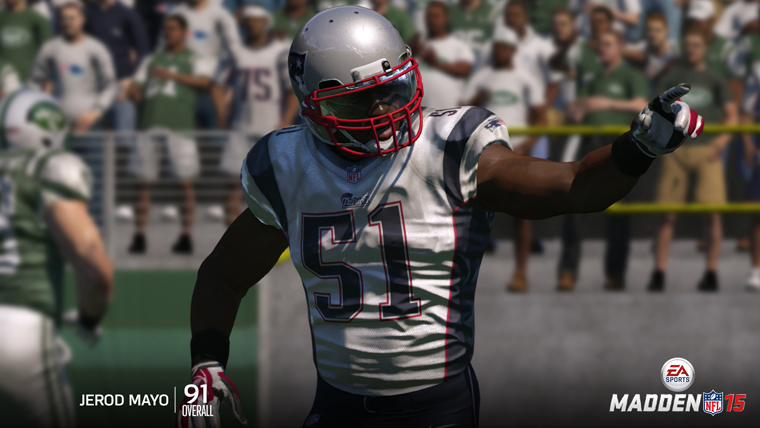 JEROD MAYO
NEW ENGLAND PATRIOTS
91 OVR
Moore on Mayo: Mayo's versatility allows him to play both MLB and OLB. His 81 Zone Coverage ranks him eighth for MLB. He also a top-notch TAK and has great SPD (87 - ranked eighth in NFL for MLB).