Stay Connected with the Madden NFL Mobile Companion
Posted August 25th at 10:02pm.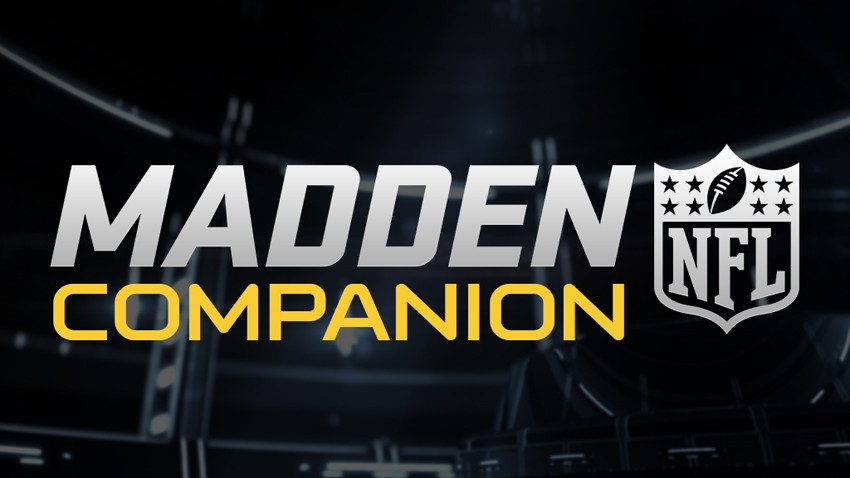 The Madden NFL Companion is coming soon to iOS and Android devices as a gateway to your console (Xbox One & PS4) experience on the go!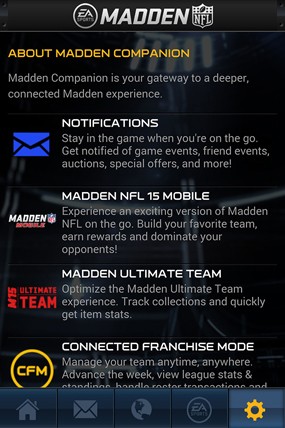 Madden players can stay up to date on the latest advancements in Connected Franchise Mode, receive Ultimate Team updates and more while connected with their iOS and Android devices.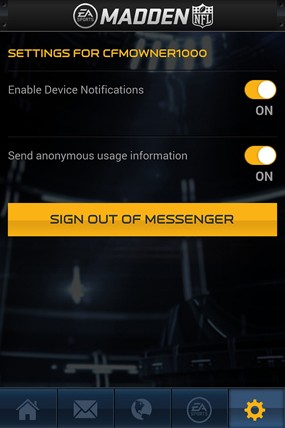 Receive customized alerts and easily access CFM-Web and MUT-Web, and enjoy the perks of being a loyal Madden player.
Stay connected to your console experience on the go with Madden NFL 15 Companion through the following: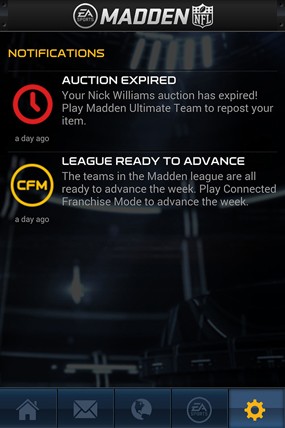 NOTIFICATIONS
Receive notifications for game and friend events, MUT auctions, special offers, and more.
MADDEN NFL MOBILE
Build your favorite team, earn rewards and dominate opponents.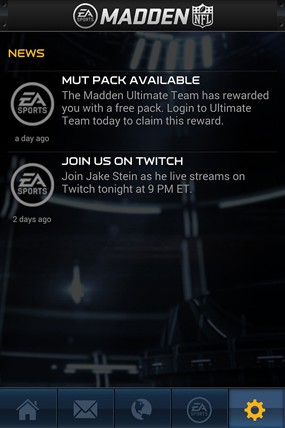 MADDEN ULTIMATE TEAM
Connect to your off-console Madden Ultimate Team experience. Quickly track sets and get item stats.
CONNECTED FRANCHISE MODE
Manage your team anytime, anywhere. Advance the week, view league stats & standings, handle roster transactions and more.
COACHGLASS
Stay one step ahead of the competition by accessing the ultimate second screen experience to get an in-depth look on your opponent.
Madden NFL Companion is coming soon to iOS and Android devices.