Posted February 1st at 12:00am.
Super Bowl weekend got off to a thrilling start as athletes and celebrities gathered for Madden Bowl XX in New York City.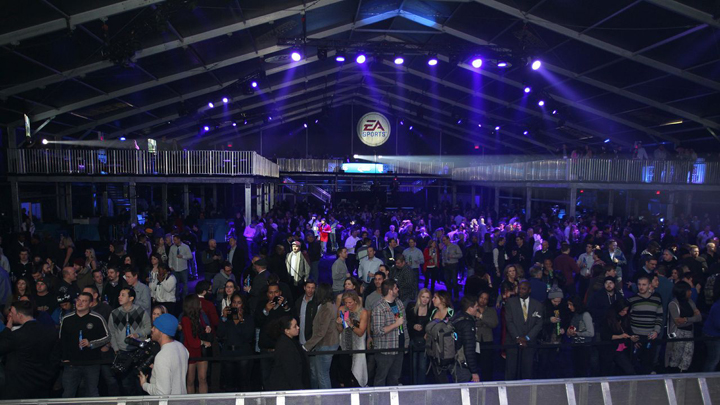 The weekend's hottest event took place at The Bud Light Hotel near the USS Intrepid Sea, Air & Space Museum.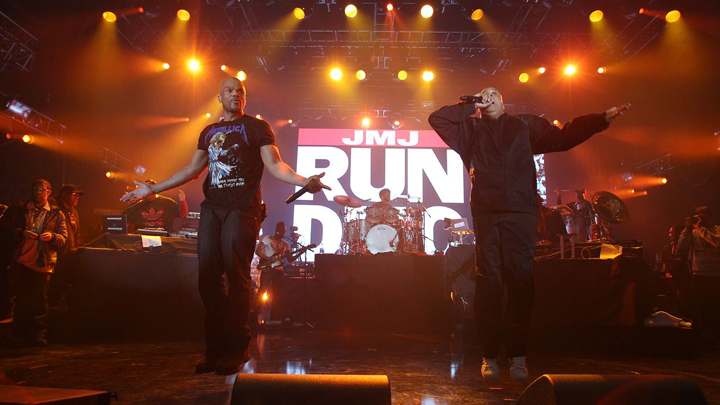 The capacity crowd was treated to an incredible performance as The Roots, Run DMC, Busta Rhymes and more took the stage. Hip-hop legends Run DMC (above) performed in New York for the first time since they were reunited.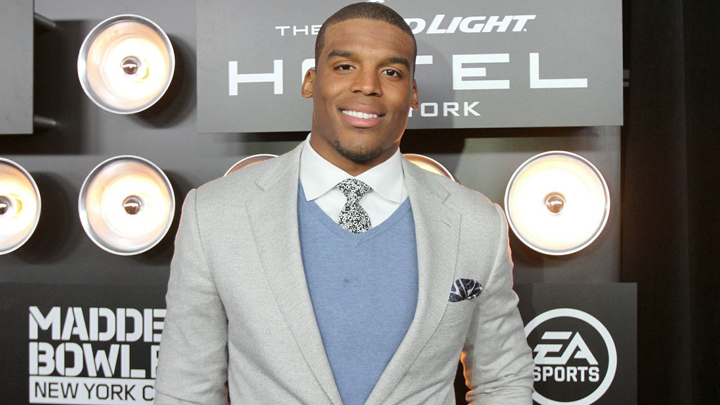 The biggest and brightest NFL stars were in attendance, including Carolina Panthers QB Cam Newton (more on him later).
New Orleans Saints QB and Super Bowl XLIV MVP Drew Brees was in the house.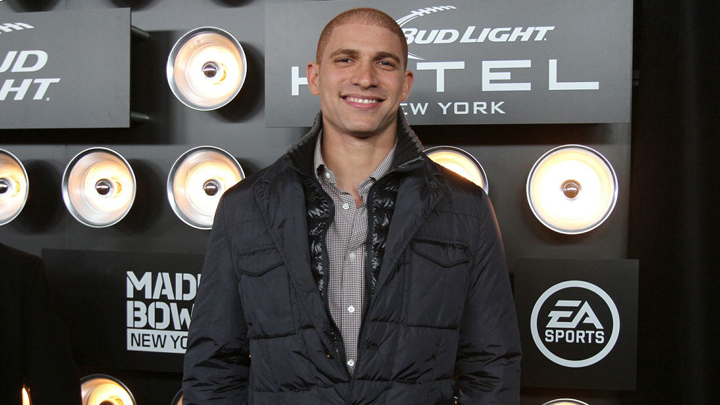 Also in attendance was record-setting tight end Jimmy Graham, who competed in the single-elimination tournament of Madden NFL 25 on the Xbox One.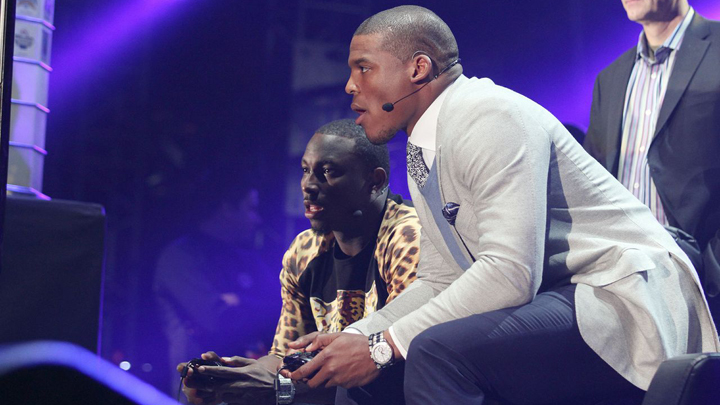 In all, eight NFL stars competed in the tournament. When it was all said and done, it came down to Philadelphia Eagles RB LeSean McCoy facing off against Newton.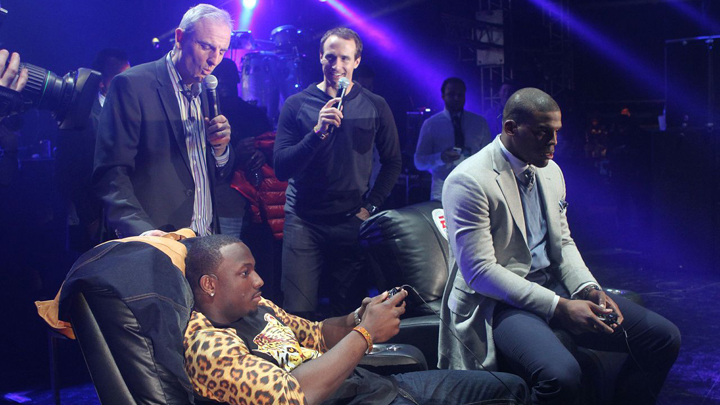 McCoy and Newton both had on their game faces, with ESPN's Trey Wingo and Drew Brees looking on.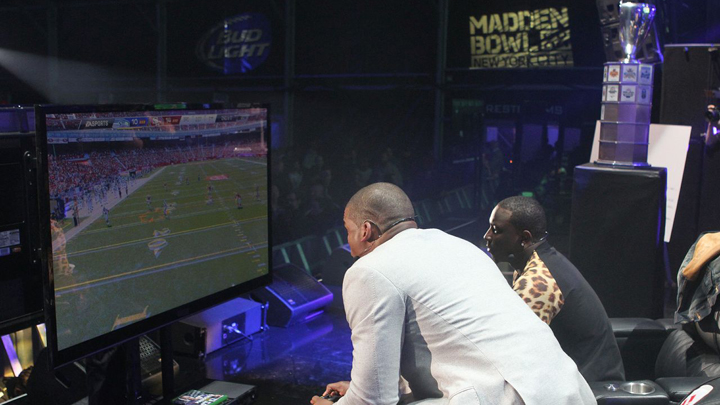 Newton and McCoy played out perhaps the NFL's biggest rivalry with the Seattle Seahawks and San Francisco 49ers. An NFC Championship matchup is huge, but it doesn't get much bigger than a Madden Bowl Final.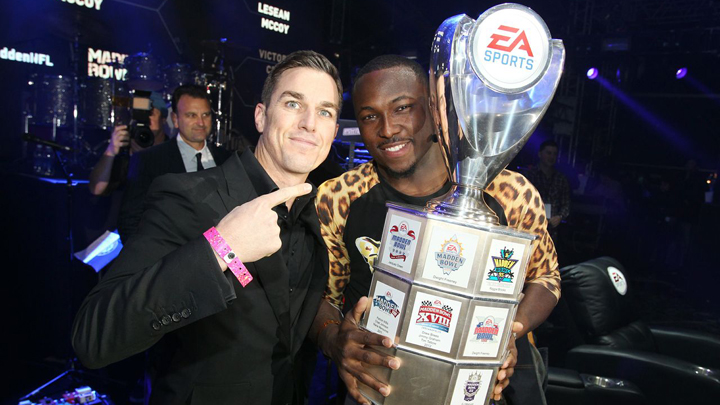 Ultimately McCoy was able to show his Madden NFL prowess and outlast Newton, taking home the victory. Here he is celebrating with Electronic Arts CEO Andrew Wilson. Check out that trophy!
Check out the video recap below for all the highlights from Madden Bowl XX.
Get ready for Super Bowl XLVIII with exclusive content from EA SPORTS!
Super Bowl XLVIII Prediction
Super Bowl XLVIII Preview
Madden Ultimate Team Super Bowl Update
Madden Mobile Super Bowl Update
Order today and celebrate the 25th anniversary of Madden NFL.