Submit Your Madden NFL 15 Plays of the Week
Posted February 2nd at 3:30pm.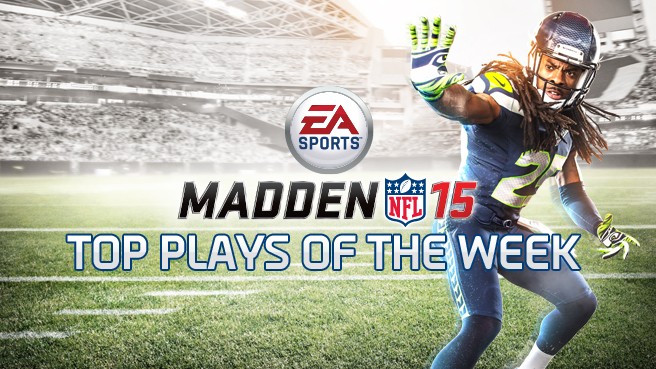 Plays of the Week returns in Madden NFL 15, to showcasing the very best runs, catches, and defensive plays of the Madden NFL community. Made a one-handed catch in the corner of the end zone? Broke four tackles on a 90-yard run? Prove it.
Fans can submit their top plays via YouTube, Facebook, or SkyDrive. Simply fill out the form below, then check back to see if your play is featured in our weekly video compilation.
Check out the latest Madden NFL 15 Plays of the Week below!
Madden NFL 15 is now available. Click here to order, and check out our Facebook and Twitter pages to join in on the conversation.