Top K/P Ratings in Madden NFL 15
Posted August 2nd at 12:00am.
Kickers and punters are people too! The best specialists can make a big impact in Madden NFL 15.
Check out the top-rated kickers and punters in Madden 15. All analysis provided by Madden Ratings Czar Donny Moore.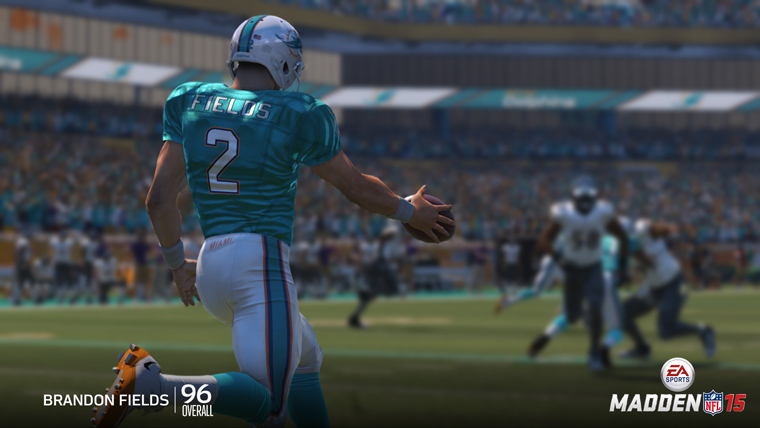 BRANDON FIELDS
MIAMI DOLPHINS
96 OVR
Moore on Fields: Fields finished second in both punting average (48.8) and net punting (42.4). He's rewarded with Madden 15's most powerful (98 KPW) and accurate (97 KAC) ratings among punters.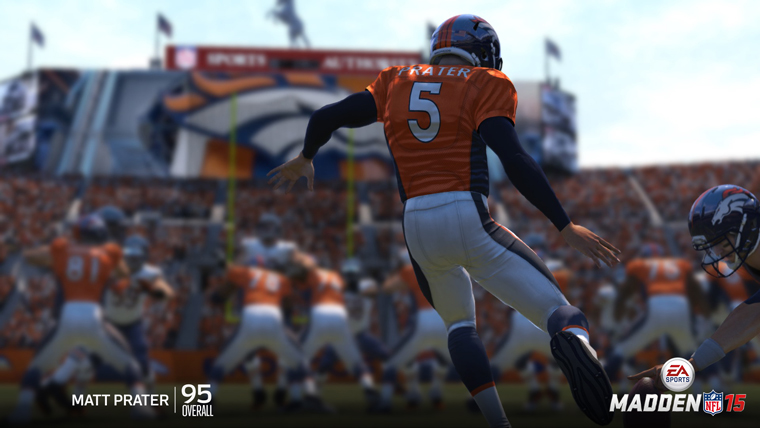 MATT PRATER
DENVER BRONCOS
95 OVR
Moore on Prater: It was a banner year for Prater, as he kicked the longest field goal in NFL history by booting a 64-yarder against the Titans. That's worthy of a 99 KPW rating.
ANDY LEE
SAN FRANCISCO 49ERS
95 OVR
Moore on Lee: Andy Lee often vacations in Hawaii each February mostly due to his 97 KPW and 95 KAC combo. He finished in the top five in both punt average (48.2) and net (41.7).
ROBBIE GOULD
CHICAGO BEARS
93 OVR
Moore on Gould: Good as Gould. Despite kicking in awful conditions at Chicago's Soldier Field, Gould is still among the league's most reliable. His 96 KPW rating is well-deserved. Reliable in all types of weather.
JUSTIN TUCKER
BALTIMORE RAVENS
93 OVR
Moore on Tucker: Tucker kicked a career-long 61-yard field goal in 2013, which played a big part in his 98 KPW rating in Madden NFL 15. He tied for the NFL lead with 38 successful field goals on just 41 attempts.