Posted August 18th at 4:24pm.
Written by Madden NFL 15 Assistant Producer Jake Stein
Madden Season is nearly upon us, and it's time to shed some light on everything new going on with CoachGlass.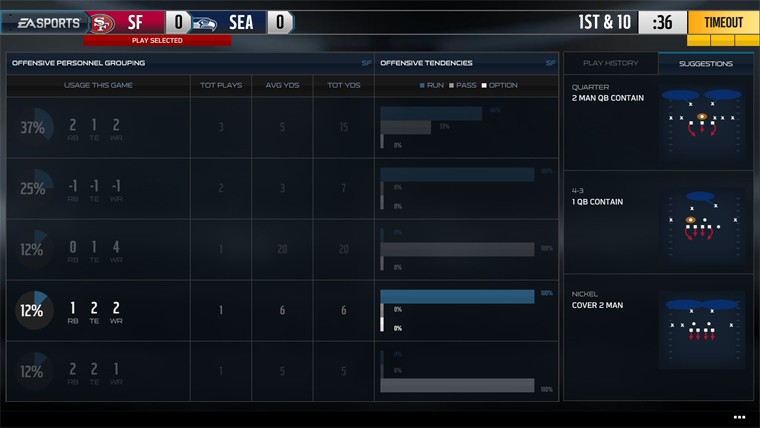 For those who may not be familiar, CoachGlass is a second-screen experience that is compatible with most smartphones and tablets. The experience is catered for the player who really wants that added layer of information about an opponent.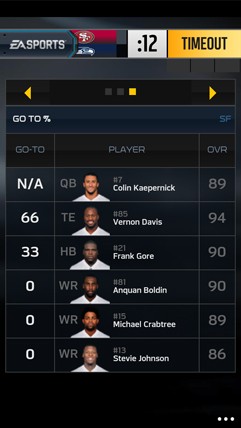 Many of the ideas and data that CoachGlass surfaced inspired Madden 15's new playcall layout this year, but there's still plenty of value with using the second-screen app.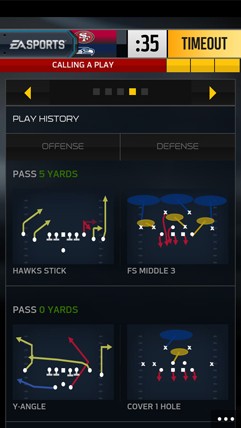 A WHOLE NEW LOOK
The goal with the new system was to feed data that enhances the Madden game experience without distracting from the on-field action. To do this, we created a system that incorporates colorized charts to make information easily digestible.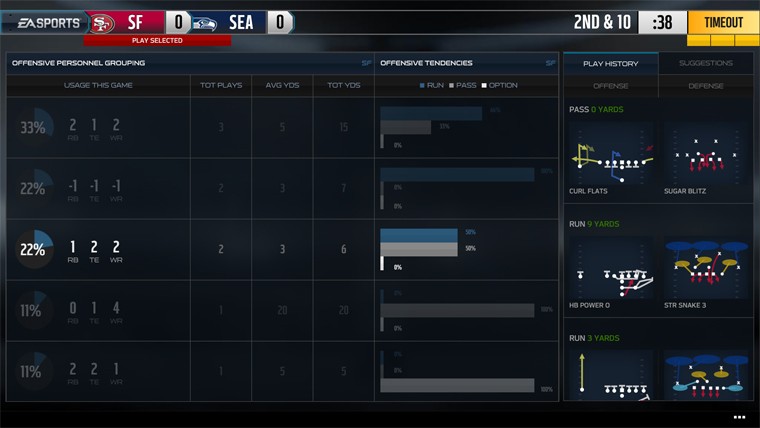 IT'S ALL ABOUT TENDENCIES
Another goal was to bring some balance to a CoachGlass System that was primarily a defensive tool in year one. We learned that most CoachGlass users already have a basic idea of football strategy, and want that next layer of information that keeps them one step ahead of their opponent.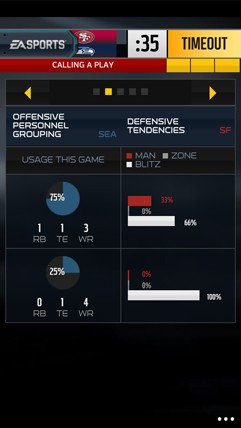 So with that in mind, the team chose to surface offensive and defensive tendencies. When players connect with CoachGlass on offense, they now see the Man/Zone/Blitz percentage their opponent is running against that specific personnel grouping.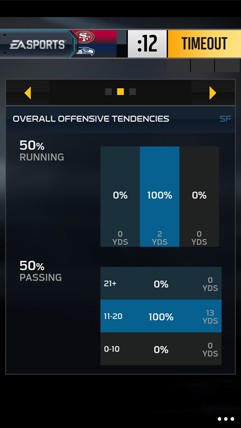 Conversely, you will see the Run/Pass/Option splits when you are on defense. This is the type of information that NFL coordinators take into consideration when calling plays on Sunday.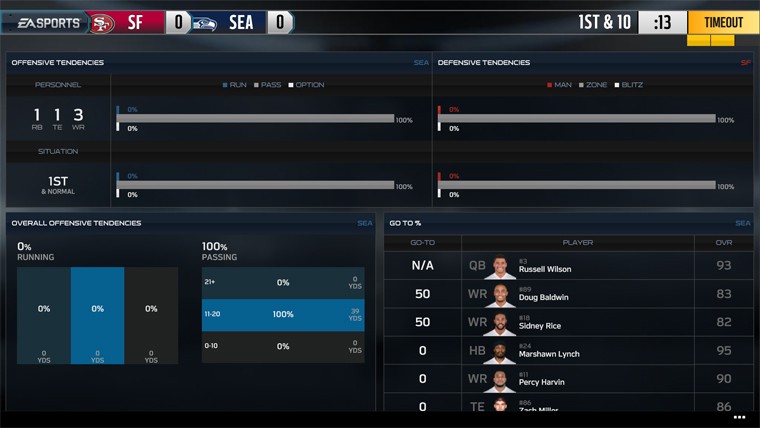 TAKING THE NEXT STEP
In the first implementation of CoachGlass, users had the ability to call plays from the device but were limited to only having defensive playcall suggestions. We've now evened the playing field and made offensive suggestions available as well. Another small win was including the QB in the list of offensive players currently on the field.
Seeing the quarterback (along with OVR ratings) can be really helpful in Madden Ultimate Team since you may not recognize your opponent's QB or know what version the opponent has of that player. We've also added the ability to call timeout from the device.
CoachGlass is compatible with Play Now, Online Head to Head, Madden Ultimate Team, and Connected Franchise Mode and I'm excited to say that it will be available for both Xbox One and Playstation 4! I'll see you online for the launch of Madden NFL 15!