Posted July 27th at 12:00am.
Madden NFL 15 introduces all-new defensive line mechanics thanks to War in the Trenches 2.0, and these are some of the players that will benefit.
Here are the top-rated defensive tackles in Madden 15. All analysis provided by Madden Ratings Czar Donny Moore.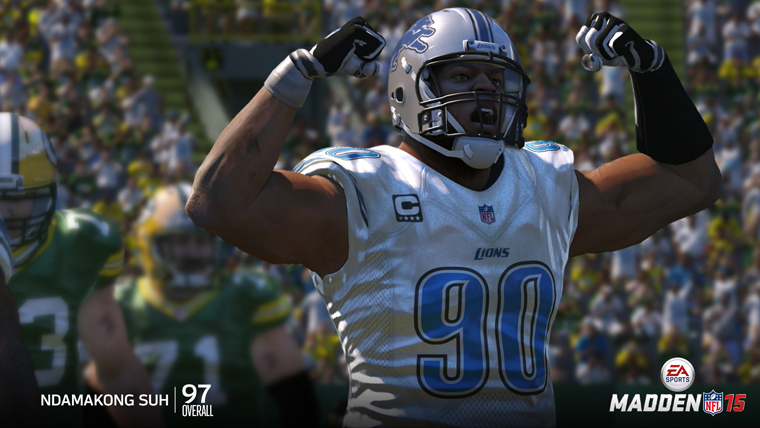 NDAMUKONG SUH
DETROIT LIONS
97 OVR
Moore on Suh: Suh comes into Madden 15 with 95 Pursuit (ranked third for DT's), 97 Power Moves (second), and 95 Hit Power (first). He's also tied for second-strongest DT at 98, and also the most agile DT at 82.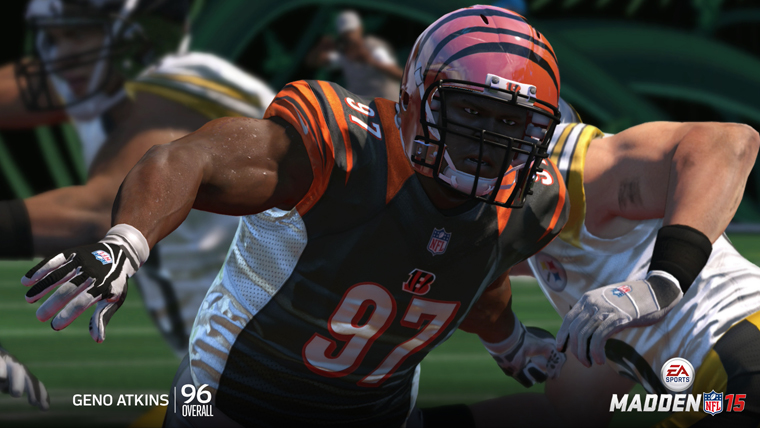 GENO ATKINS
CINCINNATI BENGALS
96 OVR
Moore on Atkins: While, Geno Atkins had a major injury that ended his 2013 season, it doesn't affect his Madden NFL 15 ratings in a big way. Geno still has top-end burst (92 ACC, ranked second for DT's) and a position-leading 98 Power Moves rating.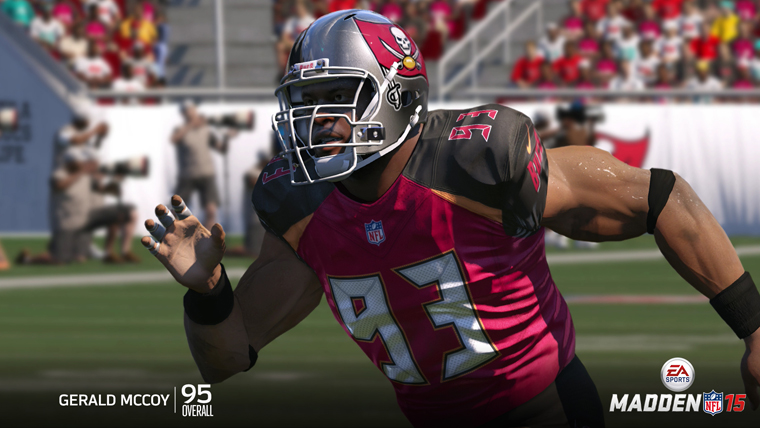 GERALD MCCOY
TAMPA BAY BUCCANEERS
95 OVR
Moore on McCoy: McCoy can both rush the passer (97 Power Moves, ranked second) and play the run (91 Tackle/95 Pursuit) for the promising Buccaneers defense.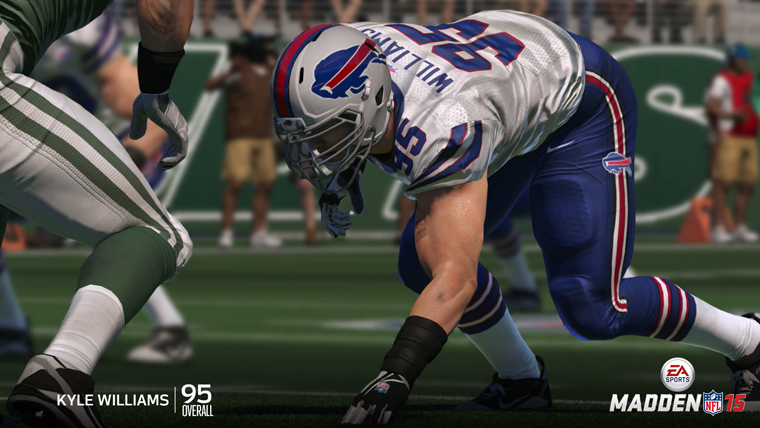 KYLE WILLIAMS
BUFFALO BILLS
95 OVR
Moore on Williams: Kyle Williams has been getting the job done for years, and is still a top-rated DT due to his 95 Power moves (fourth), 95 Tackling (second), and 95 Awareness (first).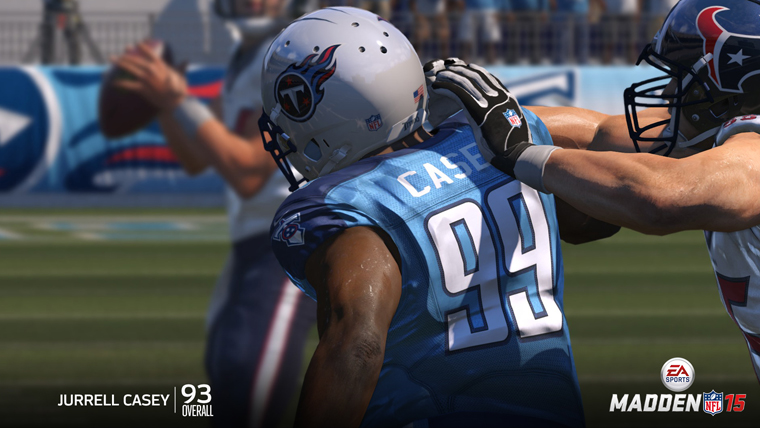 JURRELL CASEY
TENNESSEE TITANS
93 OVR
Moore on Casey: Casey is a DT that can do it all three downs. He can rush the passer with his 88 Power Moves, and is a huge force against the run with 95 Pursuit (third) and 94 Tackling (fifth) in Madden NFL 15.