Posted July 26th at 12:00am.
Madden NFL 15 introduces all-new defensive line mechanics thanks to War in the Trenches 2.0, and these are some of the players that will benefit.
Here are the top-rated defensive ends in Madden 15. All analysis provided by Madden Ratings Czar Donny Moore.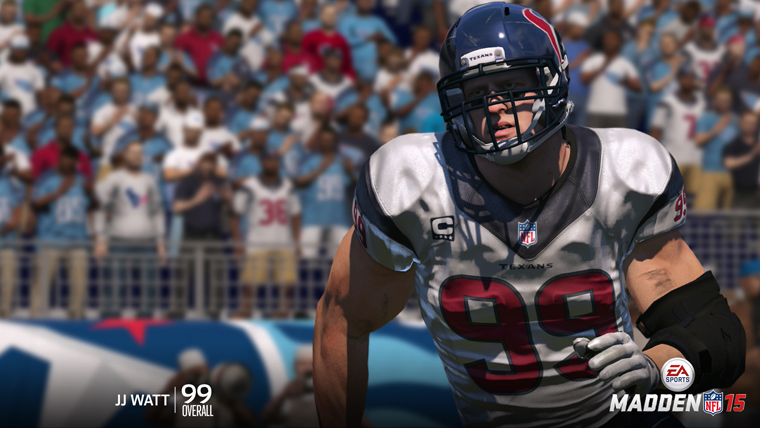 J.J. WATT
HOUSTON TEXANS
99 OVR
Moore on Watt: I think JJ Watt knew exactly what he was doing when he chose #99, as it was a prediction of his own Madden ratings. 99 Power Moves. 99 Overall. 98 Block Shedding. 97 Tackle. If we didn't have a cap on it, Watt might be rated somewhere north of 105 OVR.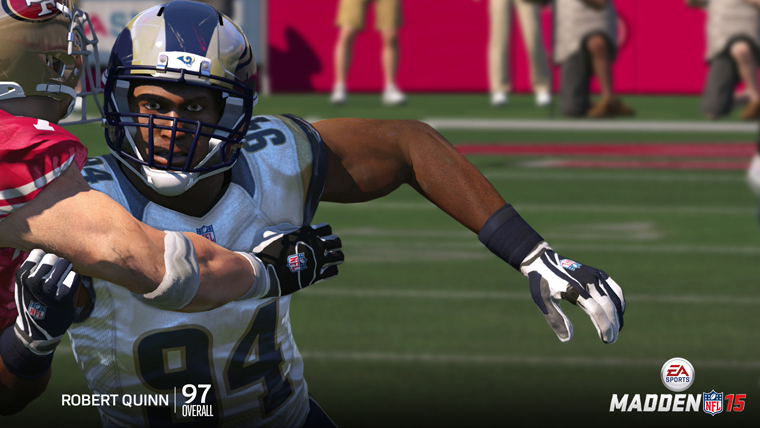 ROBERT QUINN
ST. LOUIS RAMS
97 OVR
Moore on Quinn: With 84 SPD/95 ACC (ranked first among RE's) and 97 Power Moves (first), the Rams' Robert Quinn might just be the best player most fans have never heard of (outside of St. Louis, Missouri).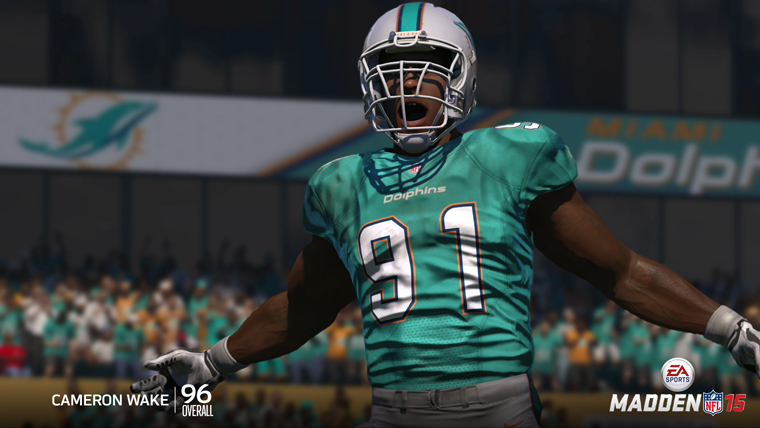 CAMERON WAKE
MIAMI DOLPHINS
96 OVR
Moore on Wake: Wake still terrorizes NFL quarterbacks with his 97 Finesse Moves and 95 Acceleration on a weekly basis. Take advantage of his speed rush with the new "Jump Snap" mechanics.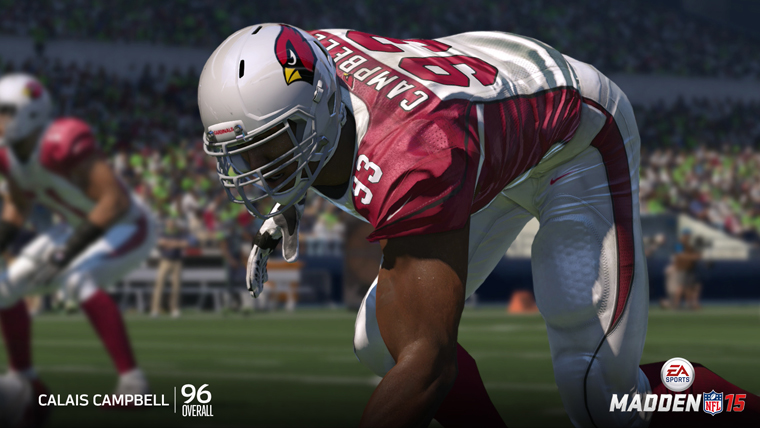 CALAIS CAMPBELL
ARIZONA CARDINALS
96 OVR
Moore on Campbell: At 6'8" and 300 pounds, Campbell is obviously not the fastest DE in football. But he is a Pro Bowler because of his great all-around game – 88 Tackle, 94 Finesse Moves (ranked second for LE's), and 92 Pursuit (fourth).
CAMERON JORDAN
NEW ORLEANS SAINTS
93 OVR
Moore on Jordan: Cameron Jordan had a huge breakout year with the Saints in 2013 and his 95 Power Moves (ranked second for RE's) and 91 Pursuit (fourth) were big reasons why.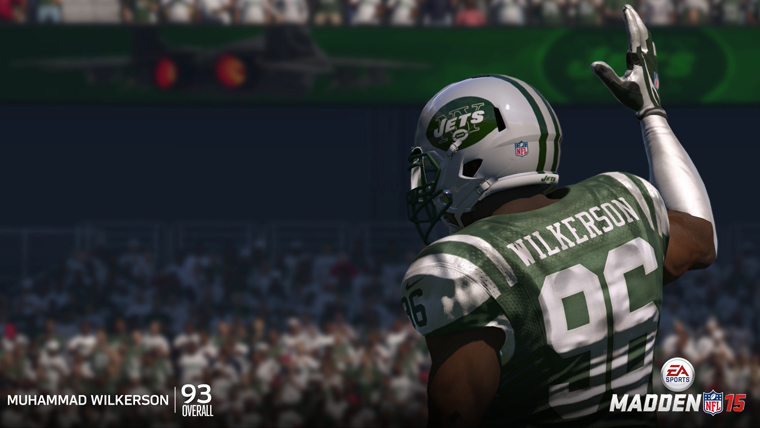 MUHAMMAD WILKERSON
NEW YORK JETS
93 OVR
Moore on Wilkerson: Wilkerson specializes against the run due to his 96 Pursuit (ranked first for LE's), 97 Block Shedding (second), and 96 Tackling (second). He can also rush the passer with his 89 Power Moves (fifth).