Posted May 9th at 12:00am.
The Madden NFL Cover Vote is underway, and 16 of the game's brightest stars will be vying for the honor of cover athlete of Madden NFL 15. Each athlete bio also includes tips on how to use each player in Madden NFL, courtesy of ZFarls and SGibs.
ZFarls and SGibs are pro gamers and authors of the Official Madden NFL 25 Strategy Guide by Prima Games. They are trusted Madden NFL community leaders, past tournament champions and active members of the EA SPORTS Game Changers program. Check out their site, MaddenTips.com, as well as their weekly "This Week in Madden" web show.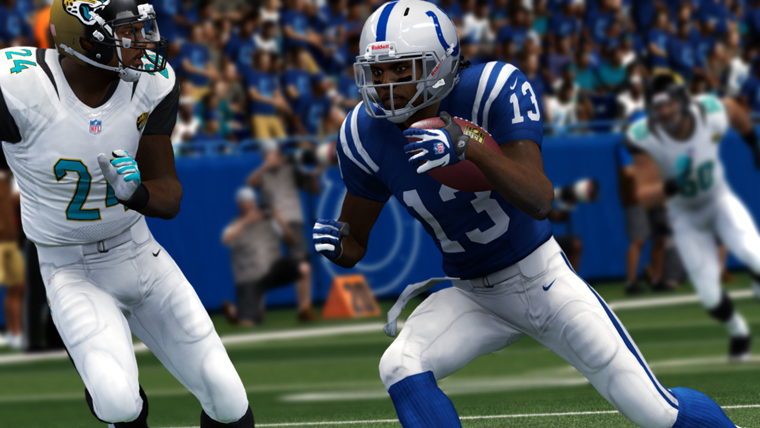 T.Y. HILTON, INDIANAPOLIS COLTS WR
Star wideouts complementing all-pro quarterbacks is nothing new in Indianapolis, and it looks like third-year receiver T.Y. Hilton is the next in line. Hilton built on his surprising rookie season in 2012 by catching 82 passes for 1,083 yards and five touchdowns in his second year. After Reggie Wayne went down with a torn ACL, Hilton became the primary option in Indianapolis and averaged more than 9 targets per game in the second half of the season.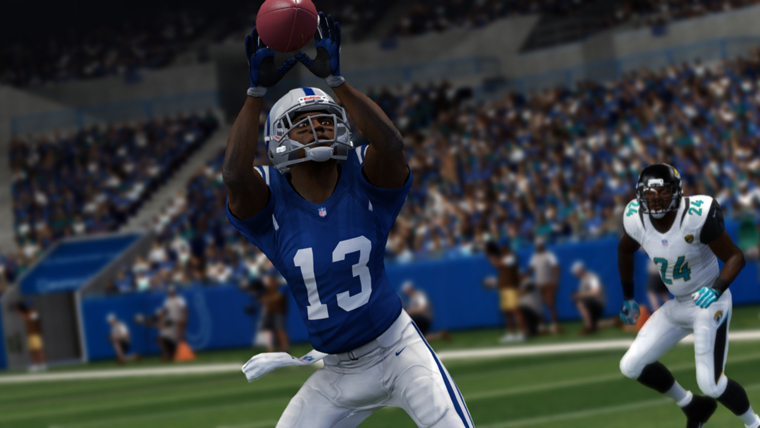 HILTON IN MADDEN NFL 25 (87 OVR, 96 SPD, 90 CTH, 97 ACC)
T.Y. Hilton earned his ratings increase last year after thriving in his transition to the number one receiver role. After the injury to Reggie Wayne, Hilton stepped up and continued to produce huge plays even with defenses keying in on him. With 96 Speed and Agility, you can try and stop Hilton, but you may be better off just trying to contain him.
KEY PLAY: SINGLEBACK ACE – Y SHALLOW CROSS
Defenses will be forced to respect Hilton's speed, so use this to your advantage. Hilton quickly accelerates to top speed and as soon as the DB backs off, this route will cut over the middle of the field with a perfect passing window.
Pro Tip: If you sense the defender getting ready to bite, hot route Hilton to a streak for a potentially huge play.

For more on the Madden NFL 15 Cover Vote, click here.
Madden NFL 15 is available Tuesday, August 26. Click here to pre-order, and join the conversation on Facebook and Twitter.