Posted May 9th at 12:00am.
The Madden NFL Cover Vote is underway, and 16 of the game's brightest stars will be vying for the honor of cover athlete of Madden NFL 15. Each athlete bio also includes tips on how to use each player in Madden NFL, courtesy of ZFarls and SGibs.
ZFarls and SGibs are pro gamers and authors of the Official Madden NFL 25 Strategy Guide by Prima Games. They are trusted Madden NFL community leaders, past tournament champions and active members of the EA SPORTS Game Changers program. Check out their site, MaddenTips.com, as well as their weekly "This Week in Madden" web show.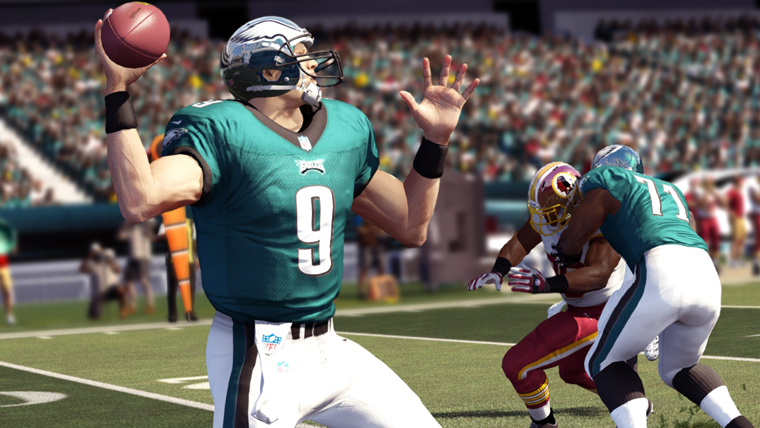 NICK FOLES, PHILADELPHIA EAGLES QB
When Nick Foles replaced an injured Michael Vick in an October game against the Giants, nobody could have predicted what would happen next. All Foles did was go 9-2 at quarterback and post the best TD-INT ratio in NFL history with 27 touchdowns to just two interceptions. His 119.2 quarterback rating was also the third-best in NFL history. With Vick signing with the Jets in the offseason, the reins of Chip Kelly's offense are firmly in Foles' hands. Can he lead the Eagles to another NFC East title?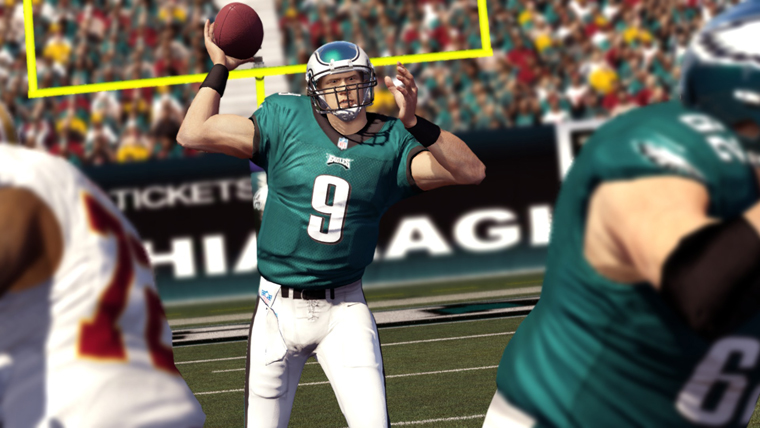 FOLES IN MADDEN NFL 25 (87 OVR, 92 THP, 90 STA, 86 MAC)
Foles exploded onto the scene and immediately began lighting up the scoreboard in the NFC East. Foles gets the ball in the hands of his playmakers quickly and accurately thanks to a 90 Short Throw Accuracy rating and 86 Medium Throw Accuracy. With scatback extraordinaire Darren Sproles now in Philadelphia, Foles and the Eagles are worth trying in this year's Madden NFL.
KEY PLAY: GUN ACE PAIR TWINS – SMASH
The Smash concept is perfect for beating Cover 2 to the left side of the defense, and the corner route to the tight end will get great separation against man coverage. Use Foles' ability to lead passes away from the defender and into the hands of the cutting tight end.
Pro Tip: The HB Route is perfect for beating the blitz on this play.

For more on the Madden NFL 15 Cover Vote, click here.
Madden NFL 15 is available Tuesday, August 26. Click here to pre-order, and join the conversation on Facebook and Twitter.