Posted May 9th at 12:00am.
The Madden NFL Cover Vote is underway, and 16 of the game's brightest stars will be vying for the honor of cover athlete of Madden NFL 15. Each athlete bio also includes tips on how to use each player in Madden NFL, courtesy of ZFarls and SGibs.
ZFarls and SGibs are pro gamers and authors of the Official Madden NFL 25 Strategy Guide by Prima Games. They are trusted Madden NFL community leaders, past tournament champions and active members of the EA SPORTS Game Changers program. Check out their site, MaddenTips.com, as well as their weekly "This Week in Madden" web show.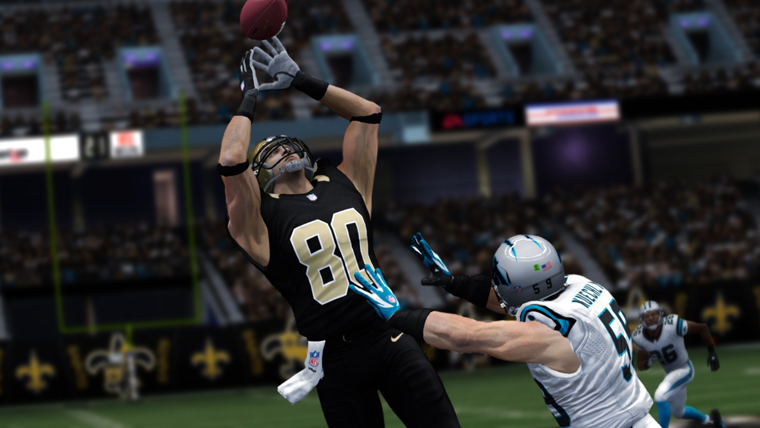 JIMMY GRAHAM, NEW ORLEANS SAINTS TE
Jimmy Graham has followed in the footsteps of former ballers Tony Gonzalez and Antonio Gates to become the league's elite tight end and the prototype for the position. Graham hauled in 86 passes for 1,215 yards and an NFL-best 16 touchdowns. We may not see any slam dunk celebrations from Graham in Madden NFL 15, but we're sure to see plenty of highlights.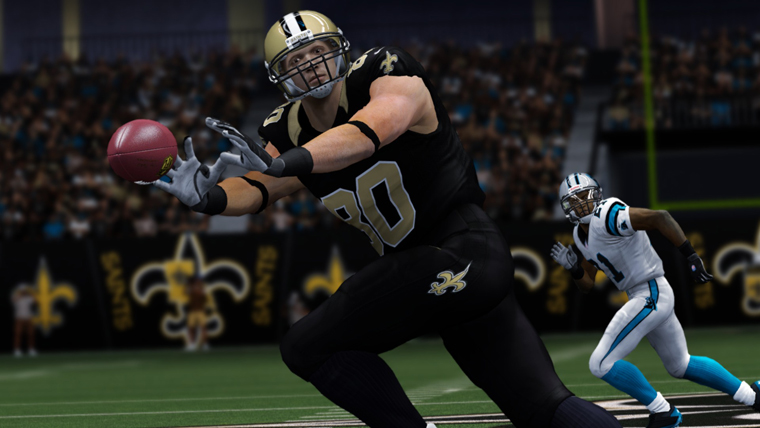 GRAHAM IN MADDEN NFL 25 (95 OVR, 85 SPD, 93 CIT, 92 JMP)
Jimmy Graham is huge in Madden NFL 25, both literally and figuratively. With a 6'7 frame and 92 Jump rating, Graham can elevate to grab catches that few others can make. As a safety valve on third down, Graham makes big plays and can hang onto the ball even after taking a hit. He's a mismatch for nearly any defender, and players should be confident when attacking the seams and corners with him.
KEY PLAY: TRIPS Y ISO – DEEP ATTACK
The Saints' playbook is great for throwing the ball downfield, and Jimmy Graham makes a great target. Look to this play that isolates him on the outside. Once he makes his cut, throw the ball inside and he will hang on to the tough catch.
Pro Tip: Advanced players can click onto the catch and use his big frame to shield the defender from the ball.

For more on the Madden NFL 15 Cover Vote, click here.
Madden NFL 15 is available Tuesday, August 26. Click here to pre-order, and join the conversation on Facebook and Twitter.