Posted May 9th at 12:00am.
The Madden NFL Cover Vote is underway, and 16 of the game's brightest stars will be vying for the honor of cover athlete of Madden NFL 15. Each athlete bio also includes tips on how to use each player in Madden NFL, courtesy of ZFarls and SGibs.
ZFarls and SGibs are pro gamers and authors of the Official Madden NFL 25 Strategy Guide by Prima Games. They are trusted Madden NFL community leaders, past tournament champions and active members of the EA SPORTS Game Changers program. Check out their site, MaddenTips.com, as well as their weekly "This Week in Madden" web show.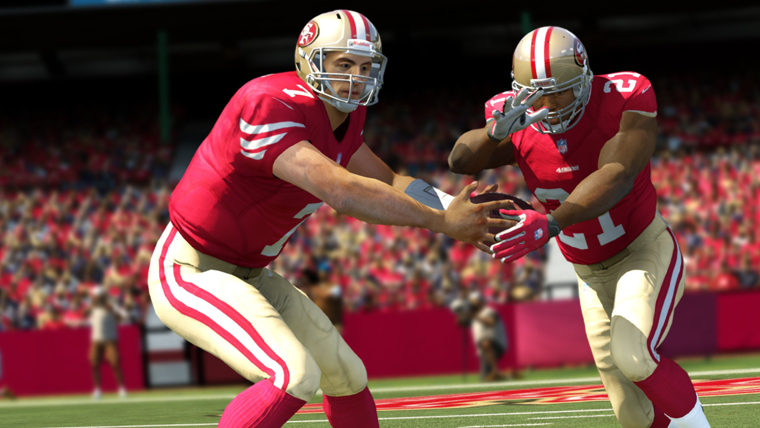 COLIN KAEPERNICK, SAN FRANCISCO 49ERS QB
In his first full season under center, Kaepernick took the 49ers to the doorstep of another Super Bowl appearance, but came up short against the Seahawks. However, he was still impressive, particularly late in the season. Kaepernick threw for 21 touchdowns to just eight interceptions, and also added 524 rushing yards. He also helped solidify his reputation as a big-game quarterback, winning two playoff games on the road and nearly a third.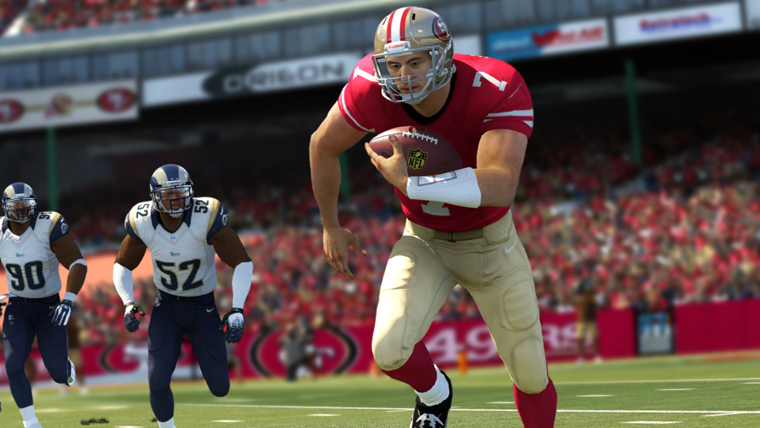 KAEPERNICK IN MADDEN NFL 25 (87 OVR, 88 SPD, 96 BCV, 96 THP)
The 49ers are one of the most popular teams in Madden NFL 25, and Kaepernick is a big reason why. Kaepernick has the ability to break down defenses with both his arm and legs. With 88 Speed and great vision in the open field, Kaepernick forces defenses to have a plan to contain him. From there, Kap has one of the biggest arms in the game and can get the ball downfield in a hurry.
KEY PLAY: GUN WING TRIPS WK – BUCK SWEEP READ OPT
This is a great run because it gives you two options. Either hand it off to the back with a wall of blockers to the right, or keep it with the QB if the defensive end crashes down. This can burn aggressive defenses that forget about Kaepernick as a running threat.
Pro Tip: Don't sleep on the pistol formations, as Kaepernick's athleticism adds a whole dimension to the plays.

For more on the Madden NFL 15 Cover Vote, click here.
Madden NFL 15 is available Tuesday, August 26. Click here to pre-order, and join the conversation on Facebook and Twitter.