Posted May 9th at 12:00am.
With 16 of the NFL's biggest stars represented in the Madden 15 Cover Vote, fans will have some difficult decisions on who to support this season.
Luckily, EA SPORTS is here to shed some light on what makes each of the 16 players worthy of your vote.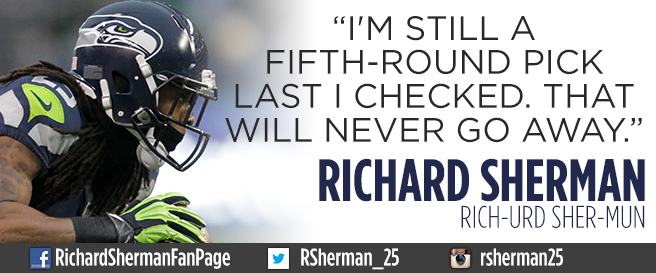 RICHARD SHERMAN, SEATTLE SEAHAWKS CB
The perfect choice for the player that backs up their talk with strong play. The league's premier cornerback can win a matchup with a receiver before the game even begins.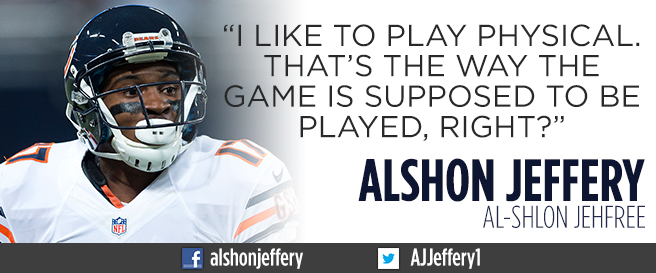 ALSHON JEFFERY, CHICAGO BEARS WR
For the underdog. Jeffery has a tough matchup in Round 1 against one of the favorites in the Madden NFL 15 Cover Vote. But Jeffery has battled critics for much of his young career, sliding to the second round despite great production in college. Support Jeffery and prove the haters wrong.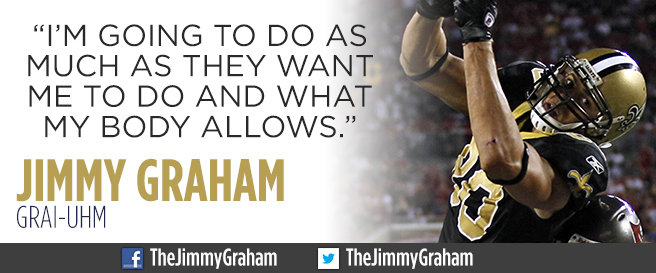 JIMMY GRAHAM, NEW ORLEANS SAINTS TE
For the player who can't be categorized. Graham's production and versatility is so off-the-charts, he's redefining what people expect out of the tight end position.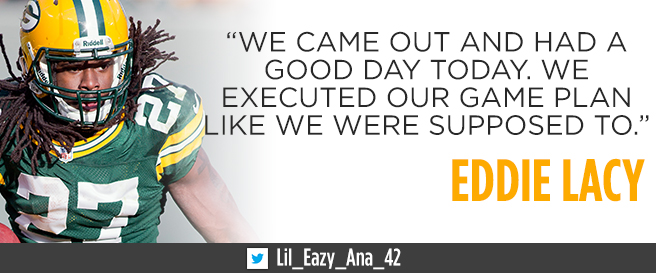 EDDIE LACY, GREEN BAY PACKERS RB
For the Madden player that shines in big games. The three-time national champion has a knack for the huge moment, and brought that clutchness to the NFL. The reigning Offensive Rookie of the Year scored five touchdowns in the season's final four games, helping the Packers win the NFC North on the last day of the season.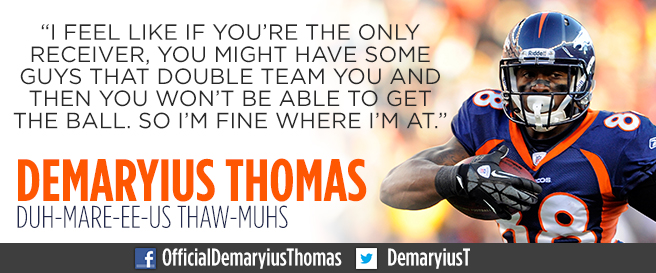 DEMARYIUS THOMAS, DENVER BRONCOS WR
For the gamebreaker. Thomas is a threat to score every time he gets the ball, whether it's with a quick screen pass or a deep bomb. If you build your offense around home run threats, Thomas deserves your vote.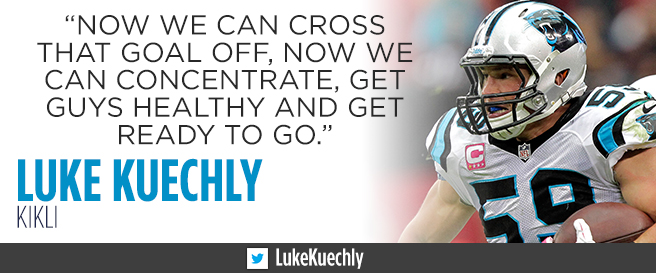 LUKE KUECHLY, CAROLINA PANTHERS LB
For the blue-collar player. Kuechly was a late-bloomer and not recruited by top schools. That didn't stop him from setting tackling records in college, winning NFL Defensive Rookie of the Year, winning Defensive Player of the Year and most importantly, being featured in the first Madden 15 trailer.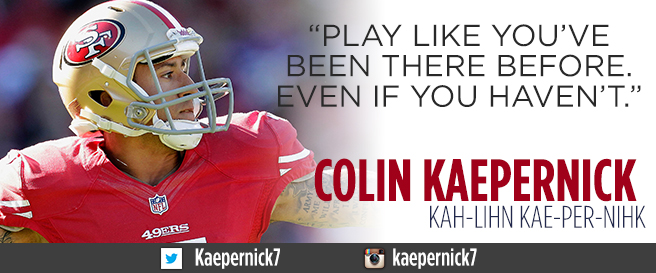 COLIN KAEPERNICK, SAN FRANCISCO 49ERS QB
For the multi-faceted player. Armed with great speed and a powerful arm, Kaepernick is one of the most dangerous players in the Madden NFL universe. If you're a fan of do-it-all quarterbacks, Kaepernick is an excellent player to support.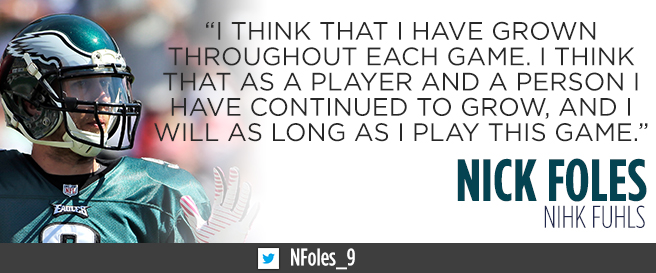 NICK FOLES, PHILADELPHIA EAGLES QB
For the innovator. Nick Foles is the centerpiece that makes Chip Kelly's high-octange offense tick. If you're a fan of pressuring opposing defenses with an uptempo attack, then you should back foles in the Cover Vote.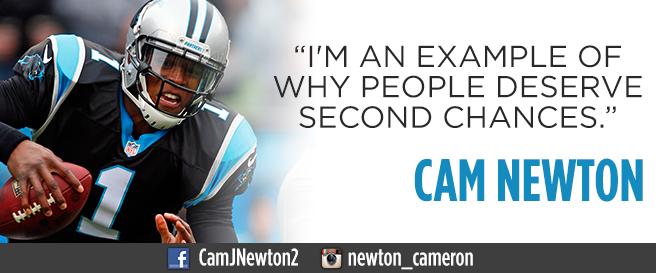 CAM NEWTON, CAROLINA PANTHERS QB
Size, speed, skill, swagger, and a killer Madden player in his own right. Newton has everything required to be the cover athlete for Madden NFL 15. Coming off the most successful season of his young career, Newton appears primed to take the Panthers to new heights in 2014-15. Support Cam and get ready for the ride.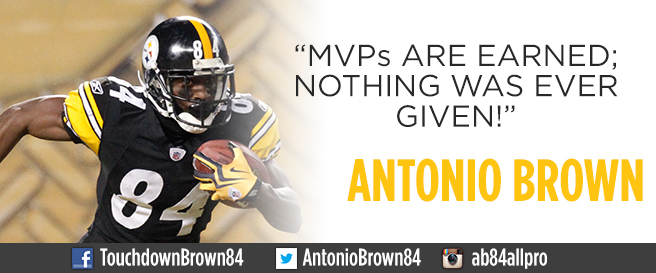 ANTONIO BROWN, PITTSBURGH STEELERS WR
Mr. Consistency. Brown became the only player in NFL history to record at least five catches for 50 yards in all 16 games. Brown's your guy if you're a consistent player on the sticks.
A.J. GREEN, CINCINNATI BENGALS WR
For the player who lets their game do all of the talking. No player in NFL history has had more catches (260) in their first three seasons than Green, who quietly goes about his business and tears defenses apart.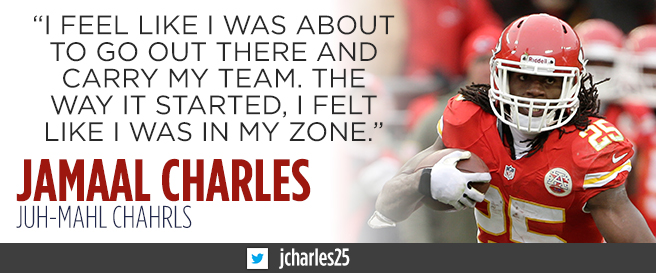 JAMAAL CHARLES, KANSAS CITY CHIEFS RB
If you had Charles on your Fantasy Football team, you're forever in debt to his play-making ability. What better way to pay him back for that five-touchdown performance in Week 15 than by supporting him in the Madden NFL 15 Cover Vote?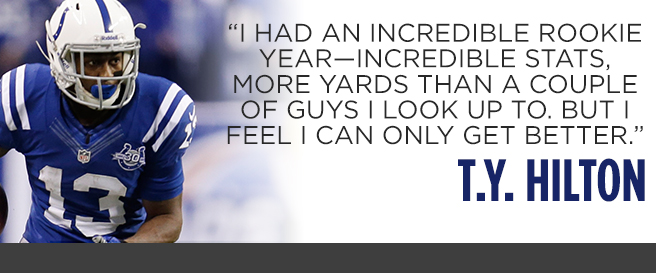 T.Y. HILTON, INDIANAPOLIS COLTS WR
Do you like sleepers? HIlton may be the guy for you. Between his college (Florida International), draft status (92nd overall) and size (5'9, 180), Hilton has surprised people every step of the way. Why not keep it going by upsetting one of the game's elite running backs in Round 1?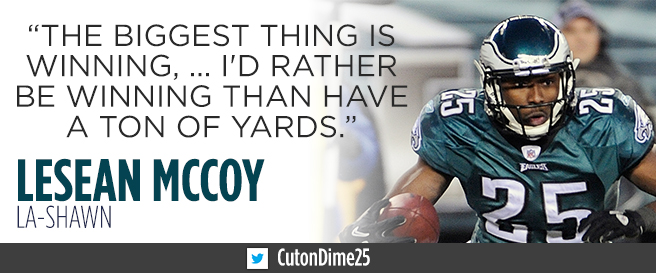 LESEAN MCCOY, PHILADELPHIA EAGLES RB
Because a Madden player deserves to be on the Madden cover. McCoy is the reigning Madden Bowl champion, beating out fellow Cover Vote finalists Cam Newton and Jimmy Graham to claim the title. McCoy's jukes are something out of Madden, making him a great candidate for this year's honor.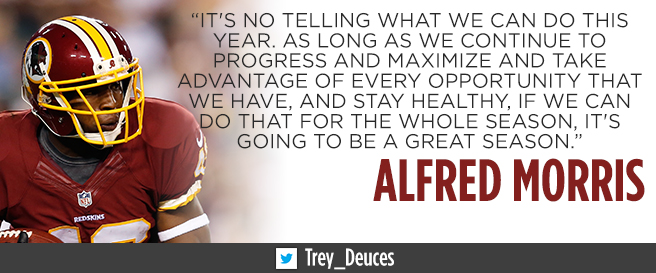 ALFRED MORRIS, WASHINGTON REDSKINS RB
For the Madden traditionalist. Morris is the "workhorse" running back that thrived in other eras. He's already racked up 611 carries in two seasons, including a whopping 335 in his rookie year. If you're a fan of a strong ground game and a "cloud of dust," Morris may be for you.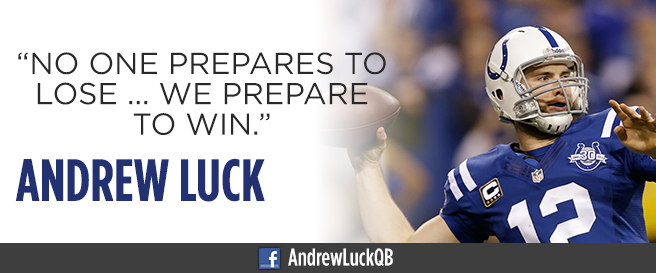 ANDREW LUCK, INDIANAPOLIS COLTS QB
Do you love airing it out in Madden? Then Luck is the candidate for you. Although he has mobility and speed, Luck is the best pure passer in this year's Cover Vote. In today's pass-happy NFL, an emerging superstar quarterback like Luck is a threat to win the competition.
For more on the Madden 15 Cover Vote, click here.
Madden NFL 15 is available Tuesday, August 26. Click here to pre-order, and join the conversation on Facebook and Twitter.