Posted May 9th at 12:00am.
The Madden NFL Cover Vote is underway, and 16 of the game's brightest stars will be vying for the honor of cover athlete of Madden NFL 15. Each athlete bio also includes tips on how to use each player in Madden NFL, courtesy of ZFarls and SGibs.
ZFarls and SGibs are pro gamers and authors of the Official Madden NFL 25 Strategy Guide by Prima Games. They are trusted Madden NFL community leaders, past tournament champions and active members of the EA SPORTS Game Changers program. Check out their site, MaddenTips.com, as well as their weekly "This Week in Madden" web show.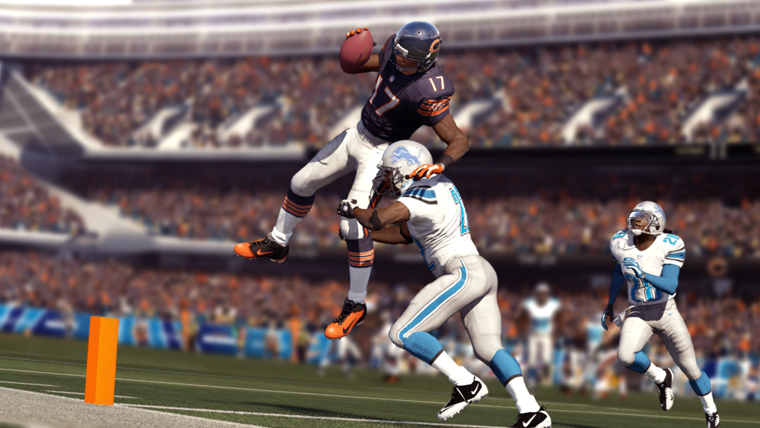 ALSHON JEFFERY, CHICAGO BEARS WR
Chicago isn't often associated with dominant wideouts, but the Bears have two great ones in Brandon Marshall and Alshon Jeffery, who caught 89 passes for 1,421 yards and seven touchdowns despite splitting time with two different quarterbacks. With a pair of monster performances against the Saints (13 catches, 218 yards, one touchdown) and Vikings (15 catches, 249 yards, two touchdowns), Jeffery became just the eighth receiver in NFL history to record two games of 200+ receiving yards.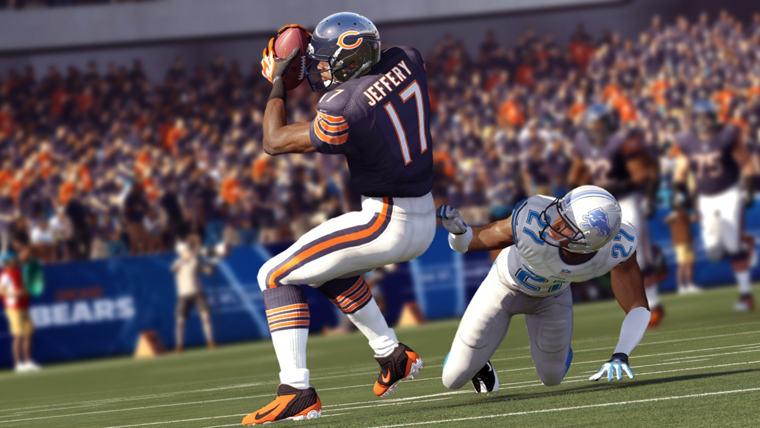 JEFFERY IN MADDEN NFL 25 (90 OVR, 95 CIT, 99 SPC, 97 RLS)
If there is any player in the league that is built to go head-to-head with Richard Sherman, it's Alshon Jeffery. He has the size to match Sherman, along with hands that catch the ball like a vice grip. Jeffery has the strength to get off the press and the size to make spectacular plays downfield.
KEY PLAY: GUN BUNCH – FLANKER DRIVE
This play isolates Jeffery on the single side. Wait until he cuts inside the defender and throw a bullet pass. Jeffery will use his body to shield the defender and make a nice catch against man or zone.
Pro Tip: Jeffery excels in the red zone thanks to his elite Catch in Traffic rating.
For more on the Madden NFL 15 Cover Vote, click here.
Madden NFL 15 is available Tuesday, August 26. Click here to pre-order, and join the conversation on Facebook and Twitter.