Posted May 9th at 12:00am.
The Madden NFL Cover Vote is underway, and 16 of the game's brightest stars will be vying for the honor of cover athlete of Madden NFL 15. Each athlete bio also includes tips on how to use each player in Madden NFL, courtesy of ZFarls and SGibs.
ZFarls and SGibs are pro gamers and authors of the Official Madden NFL 25 Strategy Guide by Prima Games. They are trusted Madden NFL community leaders, past tournament champions and active members of the EA SPORTS Game Changers program. Check out their site, MaddenTips.com, as well as their weekly "This Week in Madden" web show.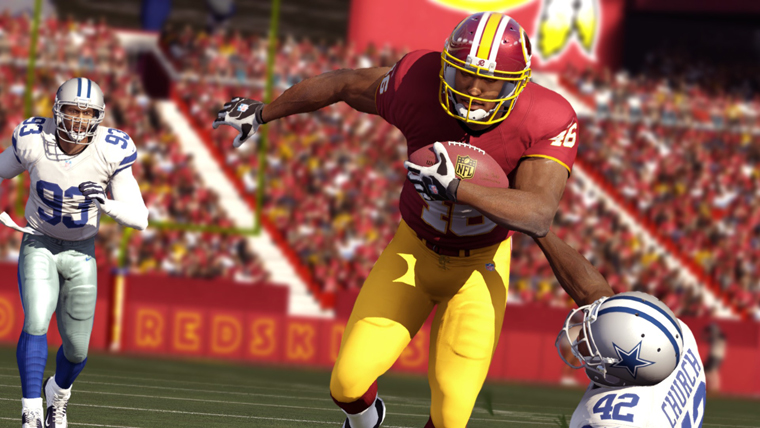 ALFRED MORRIS, WASHINGTON REDSKINS RB
Although Morris' prediction dipped from his stellar rookie season (1,613 yards, 13 touchdowns), his 1,275 yards on the ground were still good for fourth in the NFL. Morris and the Redskins offense should benefit greatly from a fully recovered Robert Griffin III, as well as the arrival of Pro Bowl wide receiver DeSean Jackson.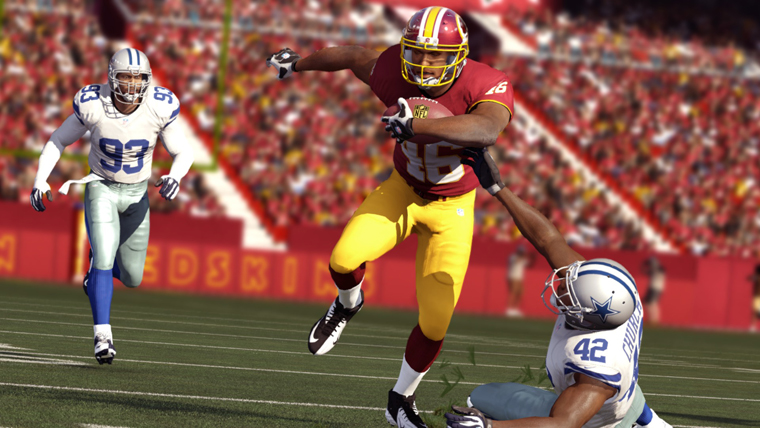 MORRIS IN MADDEN NFL 25 (88 OVR, 97 SFA, 97 TRK, 95 CAR)
Morris is a powerful back that can run over any defender in the trenches, and also has one of the best stiff arms in Madden NFL 25 that can leave defenders on the ground. Washington's dual-threat attack with Robert Griffin III and the read option opens up everything else for your offense.
KEY PLAY: PISTOL WEAK TWINS FLEX – F LEAD READ OPTION
The Read Option is perfect for the Redskins with Alfred Morris trucking his way through the middle of the line. Make sure to move your right stick forward to run over any defenders that get in the way.
Pro Tip: If the defensive end crashes down, make sure to keep it with RG3 for a huge gain!

For more on the Madden NFL 15 Cover Vote, click here.
Madden NFL 15 is available Tuesday, August 26. Click here to pre-order, and join the conversation on Facebook and Twitter.