Posted July 30th at 12:00am.
Lock down the opposition with some of the NFL's best cornerbacks. Check out some of the secondary improvements thanks to Player Sense 2.0.
Learn more about the top-rated cornerbacks in Madden 15. All analysis provided by Madden Ratings Czar Donny Moore.
RICHARD SHERMAN
SEATTLE SEAHAWKS
99 OVR
Moore on Sherman: The Madden NFL 15 cover athlete is the top-ranked CB in each of the following categories: Strength (72), Catching (82), and Man Coverage (98). He's also ranked second in Zone Coverage (96), AWR (94), AGI (96), Play Rec (95), and Jumping (98). Now do you see why he is rated 99 overall?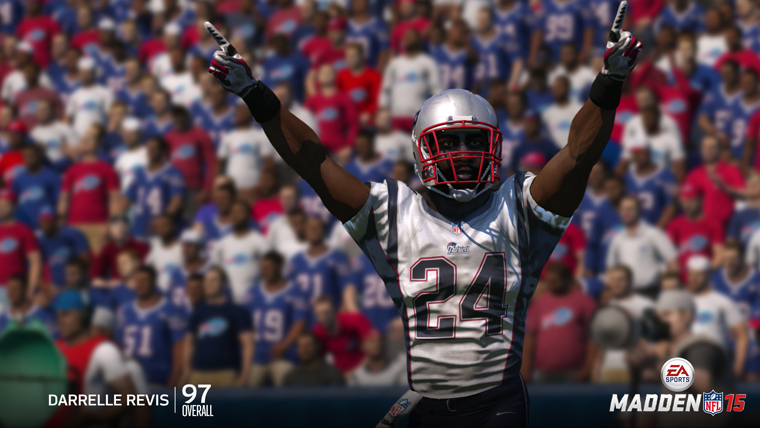 DARRELLE REVIS
NEW ENGLAND PATRIOTS
97 OVR
Moore on Revis: Revis has been at the top of the Madden CB rankings for years now. This year, Revis boasts 98 Man Coverage, 92 Zone Coverage, 90 Press, and 95 Play Rec.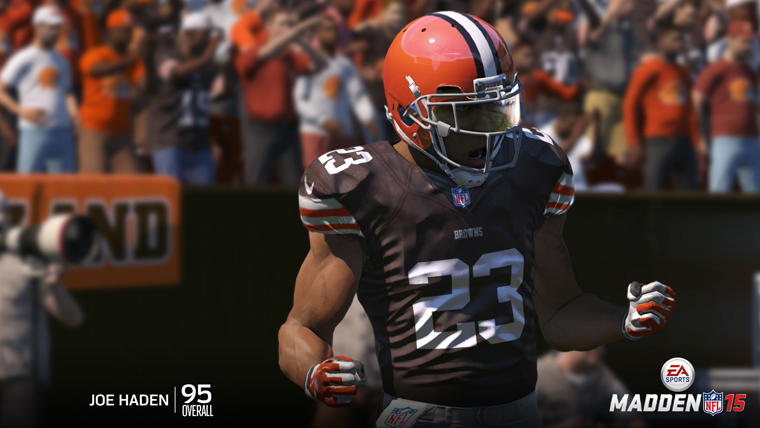 JOE HADEN
CLEVELAND BROWNS
95 OVR
Moore on Haden: Haden is not blazing fast (91 SPD) but the rest of his attributes are as elite as they come at cornerback: 98 Man Coverage (tied for first), 97 AGI (tied for first), 97 ACC (tied for second), 94 Zone Coverage (tied for third), & 86 PUR (fourth).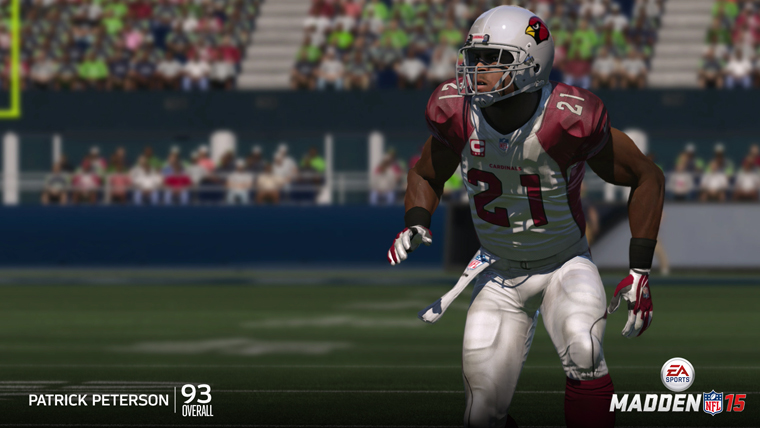 PATRICK PETERSON
ARIZONA CARDINALS
93 OVR
Moore on Peterson: Peterson is a triple threat as a defender, returner, and even a wide receiver on occasion. He has the top ratings at CB in these physical ratings: 98 SPD/97AGI/97ACC. He also has 94 ELUS, 94 JUKE, 97 Return, and 82 Catch that really highlight his all-around game.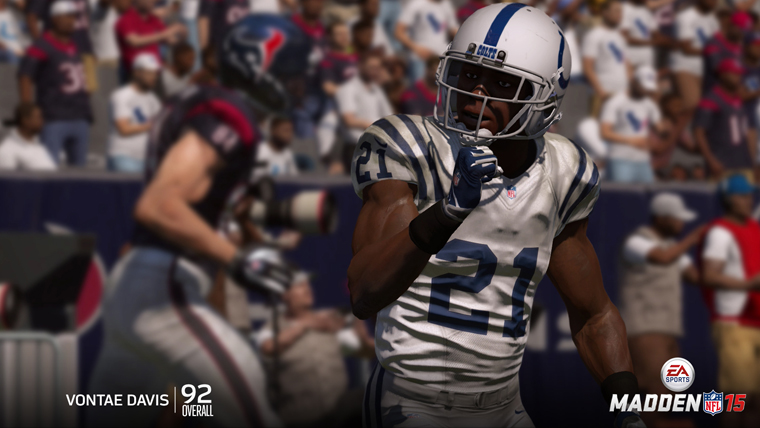 VONTAE DAVIS
INDIANAPOLIS COLTS
92 OVR
Moore on Davis: Vontae is lockdown material in Madden NFL 15 with his combo of 95 Man Coverage, 93 SPD, 95 AGI, and 94 Jumping.