Transform Yourself with Cam Newton and Madden NFL 15
Posted June 16th at 12:00am.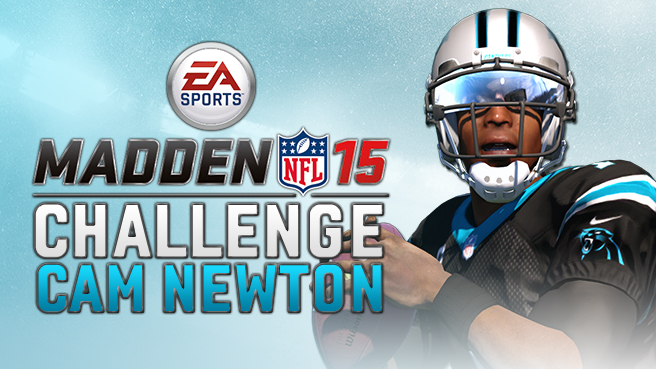 Who do you become when the controller is in your hands? Cam Newton is challenging you to transform yourself for a chance to play against him, Ace Boogie, in Madden NFL 15 here at the EA SPORTS Studio in Orlando before the game hits shelves.
Create a Vine, Instagram or YouTube video (just keep it 15 seconds or less) showing your Madden transformation. Once you've recorded your video, enter for the chance to win by tweeting your video link to @EAMaddenNFL along with #MaddenTransformation. Be sure to include both the link to your video and hashtag for your entry to count.
The contest ends on 6/23/2014 so get out there, record your video and Tweet that link to us before it's too late.
What is your Madden transformation? We're leaving that up to you. Be creative. Be original. Be passionate. You may just have a chance to take on Ace Boogie.
CLICK HERE for full instructions and official rules.
Madden NFL 15 is now available for pre-order on Xbox 360, Xbox One, PlayStation3 and PlayStation4. Place your pre-order today with Amazon and continue to check the Madden NFL website, Facebook and Twitter for updates.