Posted November 13th at 11:00am.
Following a loss to the Detroit Lions that sent the Packers to 1-2, quarterback Aaron Rodgers had a simple message for fans: "Relax."
It turns out the former Super Bowl MVP knew what he was talking about. Since that game, the Packers have won five of their last six, and Rodgers has thrown 20 touchdowns to just two interceptions.
Rodgers' latest effort was his best yet, as he threw six first-half touchdowns in a 55-14 beatdown of the rival Chicago Bears.
For his efforts, Rodgers joins the prestigious 99 OVR Club in Madden NFL 15. He received boosts to AWR (+1), THP (+1), THA (+1), TAM (+3) and TAD (+1).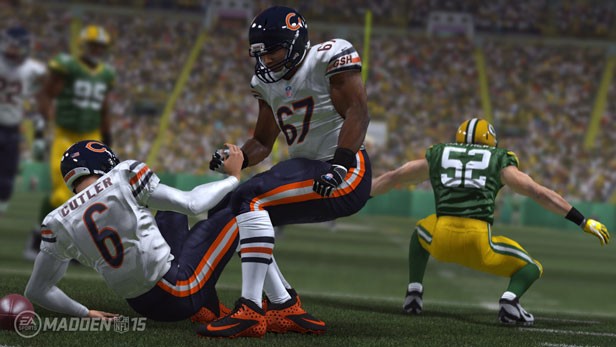 Rodgers' opposite number, Chicago Bears quarterback Jay Cutler, was not as fortunate. Cutler's record against the Packers fell to an ugly 1-11 with 21 interceptions.
Cutler's OVR rating falls three points to 82 OVR, with decreases in AWR (-2), THA (-3), TAS (-3), TAM (-2), TAD (-4) and PAC (-2).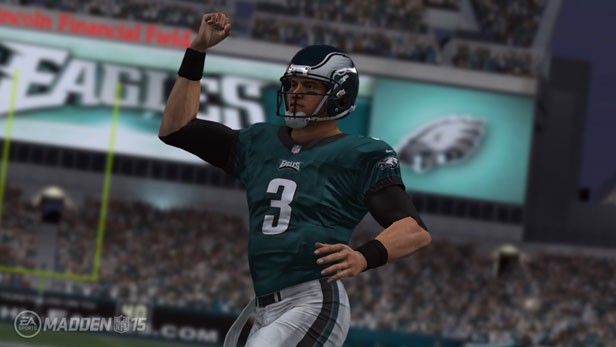 Other notable Madden 15 ratings updates include: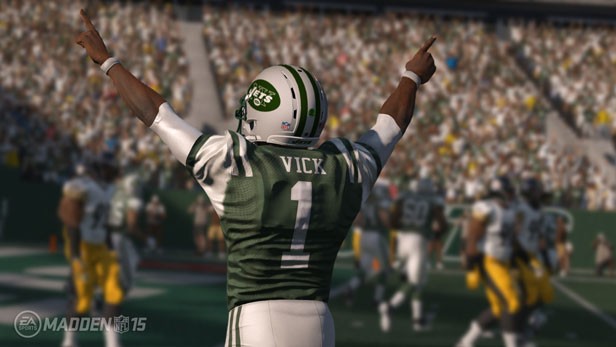 THREE UP
Kroy Biermann - DE - ATL (+6 to 81 OVR)
Mark Sanchez - QB - PHI (+3 to 78 OVR)
Michael Vick - QB - NYJ (+2 to 77 OVR)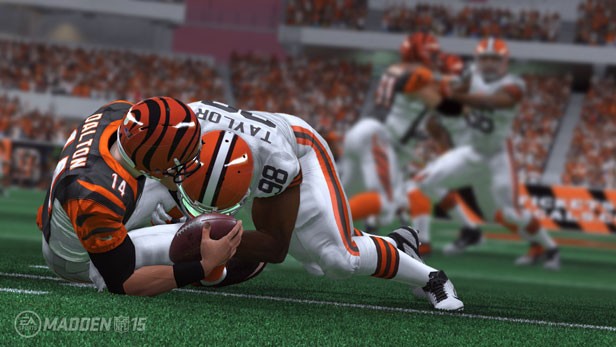 THREE DOWN
Andy Dalton - QB - CIN (-2 to 83 OVR)
Ryan Tannehill - QB - MIA (-1 to 83 OVR)
Mohamed Sanu - WR - CIN (-1 to 82 OVR)
Click here for the full Madden NFL 15 Week 11 roster update.