Posted October 4th at 12:00am.
Get ready for a special Madden Ultimate Team event this Saturday, October 5, starting at 5 p.m. ET. For two hours, we're offering special limited quantity platinum packs in the Madden Ultimate Team store. These special platinum packs offer tremendous value, and the final pack includes greatly increased odds of pulling the best items available in MUT. Here are the four packs that we'll be offering. When one pack sells out, the next pack will become available. Each pack contains a Platinum All-Pro Collectible, gain all four to unlock a special bonus (see below).
OFFER 1: PLATINUM ALL-PRO PACK (30K COINS/$3)
This pack offers the most gold items you can get for your dollar, and contains four gold (or better) players, two silvers, three other miscellaneous items and the platinum pro collectible. Packs available: 15,000.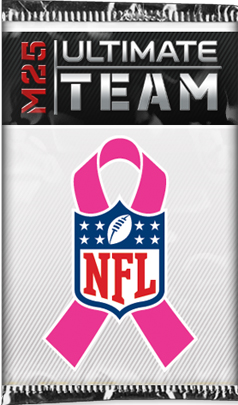 OFFER 2: PLATINUM BREAST CANCER AWARENESS PACKS ($3)
The Platinum BCA Packs are perfect for those looking to complete their BCA collection. It contains two gold (or better) players, two BCA players, two silvers, three other miscellaneous items and the platinum BCA collectible. Packs available: 10,000.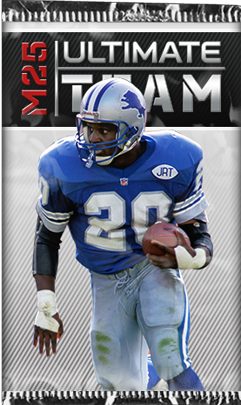 OFFER 3: PLATINUM LEGENDARY PACK (70K COINS/$7)
The best pack for all your legend needs! The Platinum Legendary Pack includes six gold (or better) players, two legends, two legendary collectibles (which could be Sanders, Faulk or Sapp collectibles) and the platinum legendary collectible. Packs available: 7,500.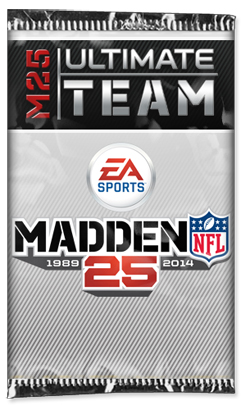 OFFER 4: PLATINUM PREMIUM PACK (100K COINS/$10)
Here's your best chance at getting elites, as the Platinum Premium pack contains 12 gold (or better) players with a greatly increased chance of getting elites. Also includes a Platinum Premium Collectible. Packs available: 5,000.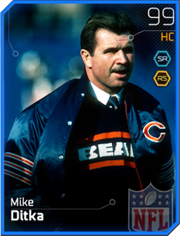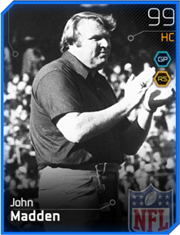 As a special bonus, each platinum pack will contain a special no trade/no auction collectible item representing that specific pack. Players can complete this special collection in the "Promo" category to obtain a brand new legendary coach pack, which contains one randomly selected, tradable/auctionable legendary coach item previously unreleased in MUT Pro Packs. Possibilities include Tom Landry, Mike Ditka and even John Madden himself!
Once all four pack types are gone, Packtoberfest will conclude! Be ready at 5:00 p.m. ET sharp!
Order today and celebrate the 25th anniversary of Madden NFL.