What's New in Madden Ultimate Team
Posted April 1st at 12:00am.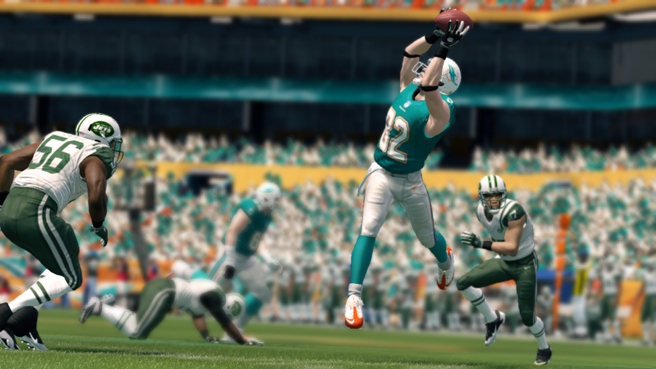 Several new features have been added to make Madden Ultimate Team more fun than ever before.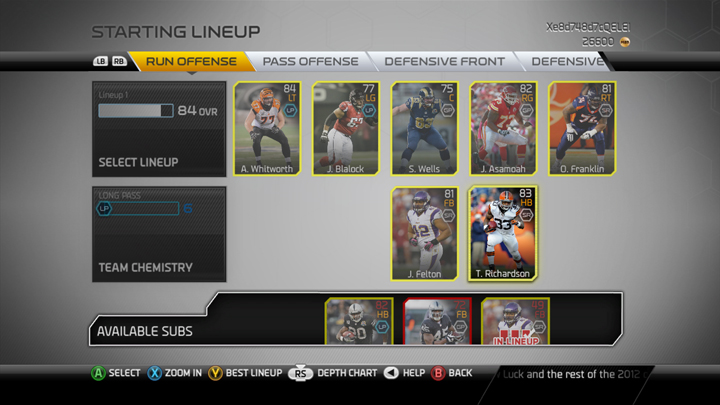 YOU SPOKE, WE LISTENED
The Best Lineup button has been upgraded, making it quicker and easier to set your roster. Previously, Best Lineup was limited to choosing from your active items, so players in your reserve weren't considered for the roster. Best Lineup now looks at your ENTIRE list of players, pulling from both the active roster and reserves. You're still free to set your lineups and tweak your personnel, but anyone who wants to quickly set a strong roster and jump into a game can now do so with a tap of a button.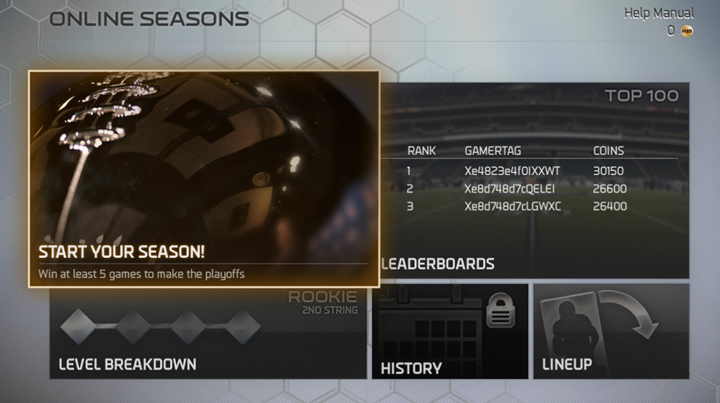 START YOUR SEASON TODAY
Compete in Head-to-Head Seasons to earn rewards. Head-to-Head seasons are 10 games, and culminate with an eight-team playoff. Performing well in the regular season earns a higher seed in the playoffs and potential first-round bye, and rewards will increase as you advance deeper into the playoffs. There are eight increasing levels of competition. The higher you climb, the bigger the rewards become.
For more on Head-to-Head Seasons, check out our Seasons Deep Dive.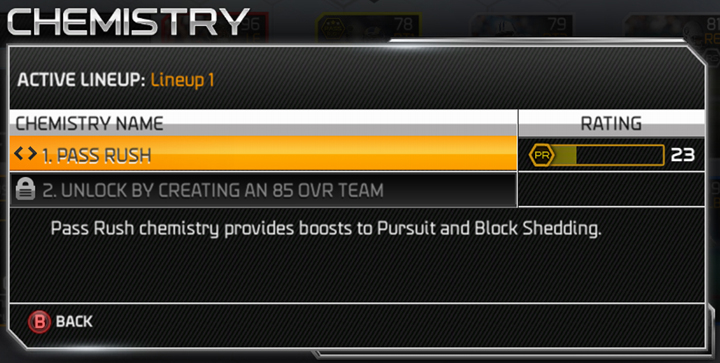 GET THE RIGHT MIX
Madden NFL 25 marks the reintroduction of Chemistry in Ultimate Team, which revamps the way you'll set your lineup. There are four offensive and four defensive styles to choose from, and using players that fit your scheme is crucial. Looking to air it out with a long pass offense? In that case, you should combine a strong-armed quarterback like Matthew Stafford with a receiver who can get up the field like Larry Fitzgerald. If you'd like to build your defense around rushing the QB, then players like Aldon Smith or Von Miller will prove invaluable. The choices are yours.
For more on Chemistry in Madden Ultimate Team, check out our Chemistry Deep Dive.
Madden NFL 25 is now available for Xbox 360 and PlayStation 3. Celebrate the franchise's 25th anniversary and buy your copy today.