Getting Started in Madden Ultimate Team
Posted April 1st at 12:00am.
Getting started in Madden Ultimate Team is as easy as 1-2-3.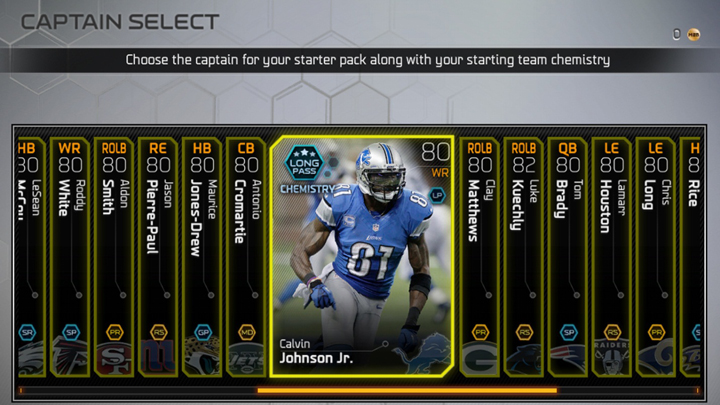 PICK YOUR CAPTAIN
Before you open your first pack of items in Madden Ultimate Team, you'll be asked to choose a team captain. Why is this important? Because your team captain will determine the early look and feel of your team. Your coach, stadium, playbooks and uniforms will be based on your choice of team captain. Make sure to choose wisely.
When you choose your captain, your team will receive his team chemistry (see the upper left corner of the item). Do you like throwing the bomb? Take a captain that has Long Pass chemistry. For more on chemistry, click here.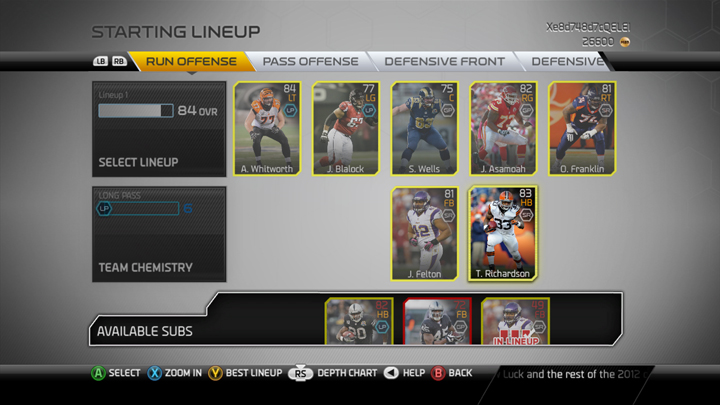 OPEN THE STARTER PACK
A player receives a starter pack featuring his chosen team captain and a couple of "training camp" versions of highly recognizable players including Adrian Peterson and Calvin Johnson. The remaining players are "bronze" tier (the most common, lowest rating tier), as well as a coach, stadium, playbooks and uniforms based on your team captain.
The Gold Upgrade Starter Pack is a great first purchase for any new player. It includes 10 gold tier players (each with OVR of 85 or more) that can start on your new team right away. The offer is so good, purchases are limited to just one per customer. These 10 players will get your team off and running towards championships in Head-to-Head Seasons mode.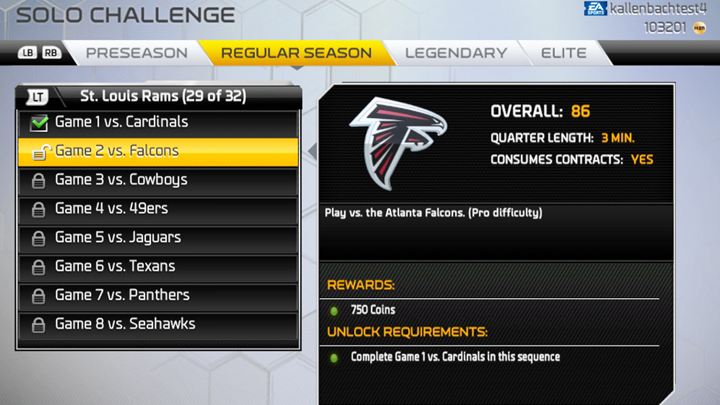 TAKE A SOLO CHALLENGE
Before you take your Madden Ultimate Team online to face players around the world, improve your squad via Solo Challenges. When you fire up the mode for the first time, you'll have the opportunity to face the defending Super Bowl champion Baltimore Ravens, who you can defeat for a nice payout. You'll have the opportunity to improve your coach and team chemistry as you progress through your team's single Preseason and eight Regular Season solo challenges.
Madden NFL 25 is now available for Xbox 360 and PlayStation 3. Celebrate the franchise's 25th anniversary and buy your copy today.