Madden NFL 25 Trade Value Analysis
Posted August 21st at 12:00am.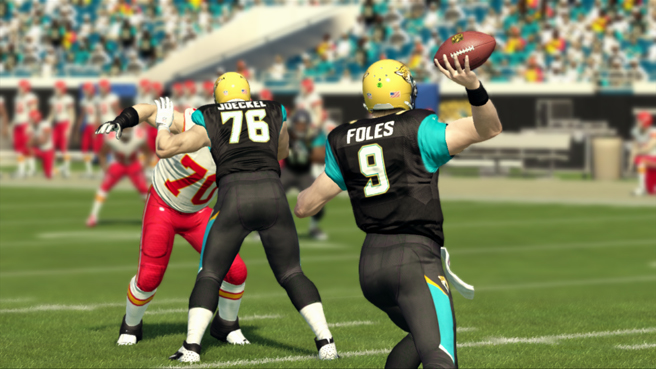 Madden NFL 25 marks a major upgrade in how CPU teams propose and evaluate trade offers. Not only do owners put weight on how a proposed trade may affect their roster, but they also weigh what it could mean for the long-term health of the franchise.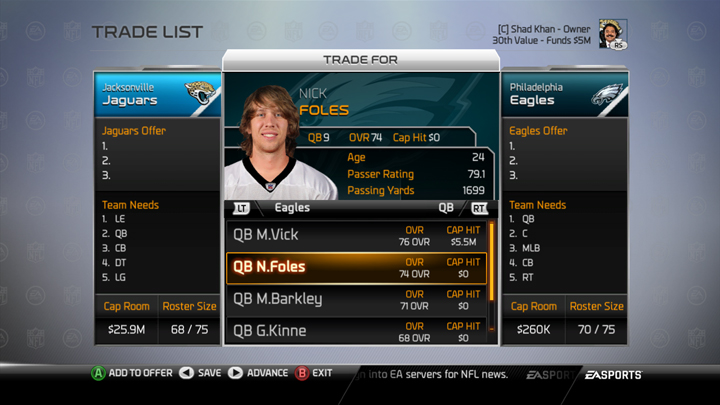 How does a player's contract affect the salary cap? Will he be a good fit in their scheme? Can Draft picks that are offered turn into value down the road, or is this year's Draft class too thin to be worth trading a guy who's a consistent performer right now? All these factors weigh on the minds of the NFL's other 31 owners, and they're things you should consider as well.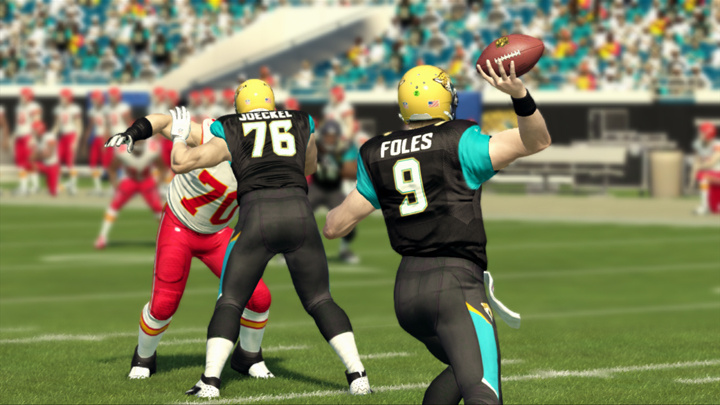 That's where the Trade Center comes in. The Trade Center is re-designed in Madden NFL 25 to help guide you through the process of acquiring players. Whenever you add a player or Draft pick to your offer, you'll see a color-coded gauge to let you know how interested the CPU is in your proposal. The Ravens aren't looking for you to send over some mid-tier quarterback when they've got a Super Bowl winner with an expensive new contract, but they're hungry for a pass-catching tight end with the injury to Dennis Pitta. So you're going to see a better response if you offer a player who fits their needs, even more so if that individual fits their scheme and has plenty of potential.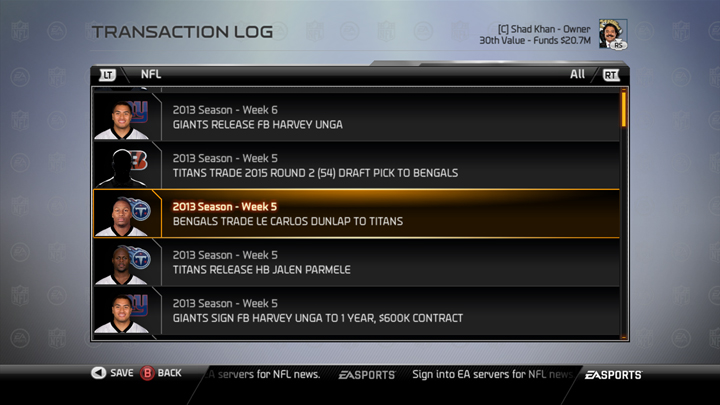 Along those same lines, you can quickly see a list of positions that your potential trade partners might need, so you can tailor you trade offer to make it mutually beneficial. Are you deep at wide receiver, but coming up short on defense? Look for a squad that needs an offensive boost and see if you can swap a solid receiver for a defensive player that can improve your squad.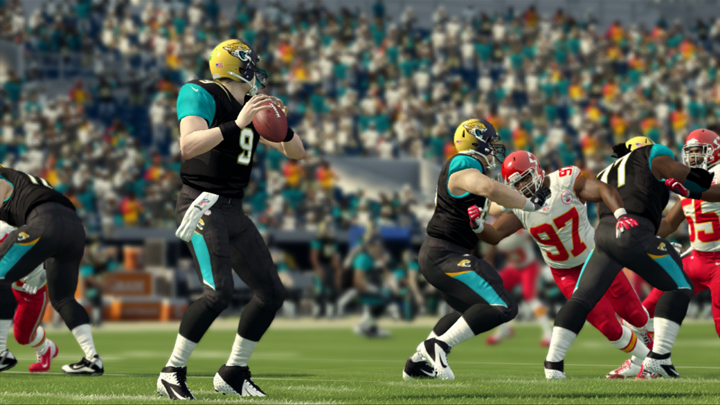 CPU owners are always going to look at deals in both the short-term, as well as the present. Gone are the days of tricking owners into giving up their best player. Look for mutually beneficial opportunities that help both teams get better in an area of need, and build your team through smart transactions and an eye toward future success.
Download the Madden NFL 25 demo today, and pre-order today to receive exclusive Franchise Packs for your Connected Franchise and Madden Ultimate Team!