Posted August 22nd at 12:00am.
NFL superstars lead their squad to glory on the field and they also provide a connection between fans and their team. That connection comes to life in Madden NFL 25 in the form of player popularity, and it's an important element for anyone playing Connected Franchise as an Owner.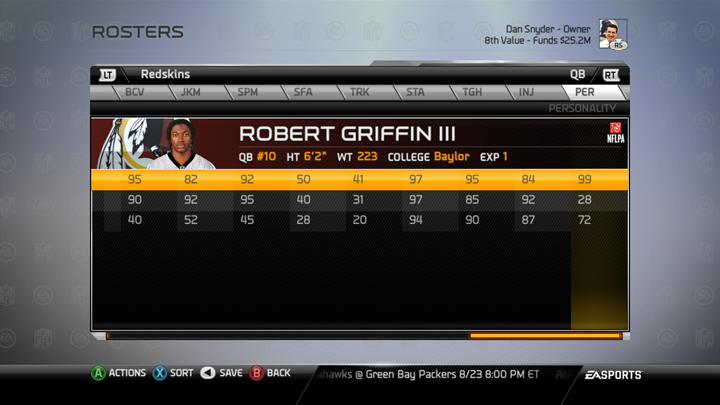 Every NFL team has players on their roster that are loved and adored by fans, and in Madden NFL 25 that is expressed in terms of a popularity rating. For instance, Tom Brady is easily one of the most popular and identifiable players in the league, so his popularity rating tops the scales at a 99. Other top players include Robert Griffin III (99), Colin Kaepernick (95), Russell Wilson (93) and Patrick Willis (91).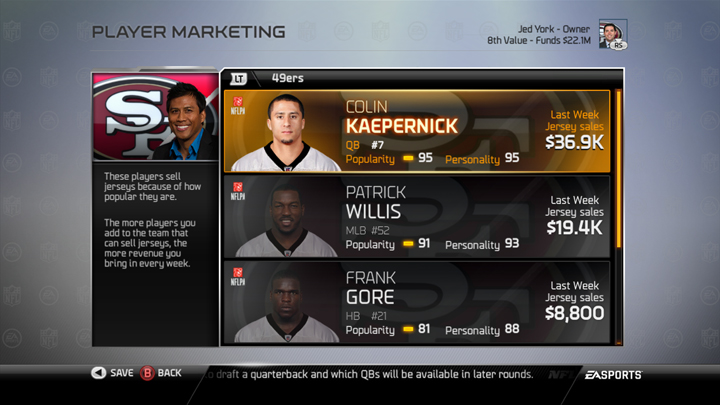 Having popular players is a big deal in Connected Franchise, as those individuals are a major driver of jersey sales and revenue. Let's go back to Tom Brady as an example.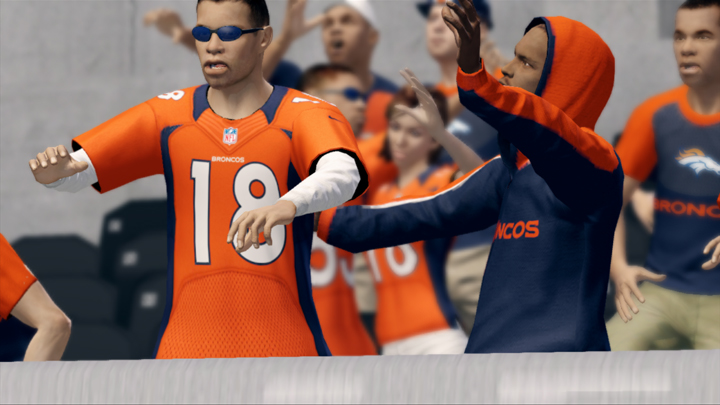 You've got one of the most well-known players in the game, so where do you set the price of his jersey? Do you jack up the rates and charge more than $150, knowing you'll sell less gear but make more money on every jersey sold? Or do you bottom-out the price and hope that selling jerseys by the truckload makes up for the revenue gap? Every team has multiple players who are popular enough to sell jerseys, but you have to be smart when figuring out prices. While some people may be willing to spend top-dollar on a Brady jersey, it's not going to go as well if you try to do the same with a player like Stevan Ridley.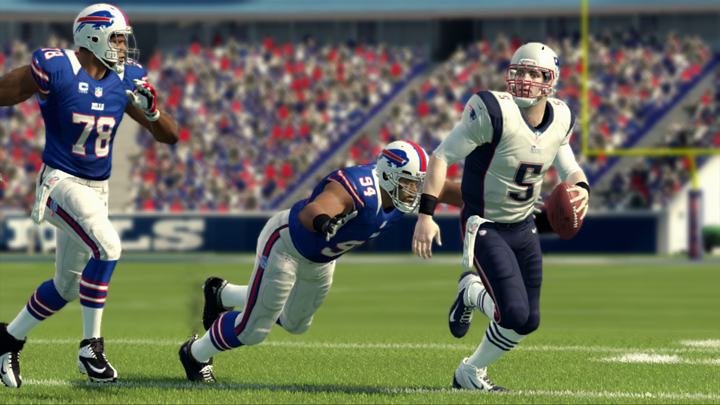 Player popularity also presents something we like to call "The Tebow Conundrum." Tim Tebow is undoubtedly one of the most notable players in the NFL, and that translates into a 96 popularity rating in Madden NFL 25. Owners will have a choice to make: Do you want Tebow on your team even if you don't really have a role for him? Are you willing to absorb the cost of his contract and commit a roster spot to him in return for the bump in jersey revenue?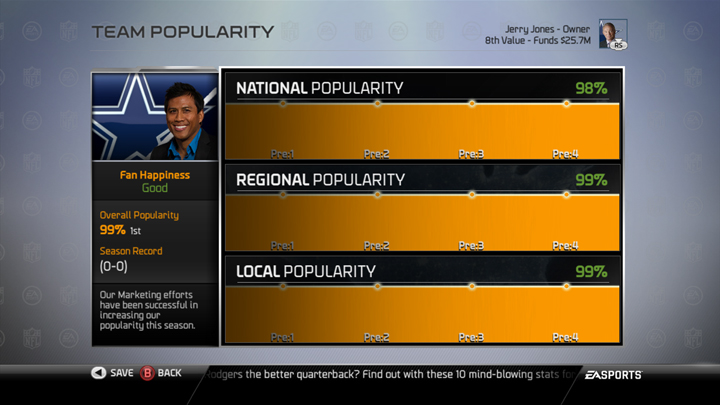 Rookies present a similar dilemma. While you can never completely know which players will make an impact with fans, scouting a rookie's Personality rating will give you a good idea. If you find a player with a Personality over 90 then there's a good chance he's going to be a fan favorite almost immediately. Keep an eye out for these players, as they can add a nice benefit to your team right out of the gate.
Be sure to pay particular attention to player popularity and its effect on your bottom line in Madden NFL 25. If you find yourself looking for some extra cash it may be time to hit the free agent market or Trade Center to find a face of the franchise who can drive a little additional revenue, whether he ever sees the field or not.
Download the Madden NFL 25 demo today, and pre-order today to receive exclusive Franchise Packs for your Connected Franchise and Madden Ultimate Team!