Posted December 12th at 12:00am.
EA SPORTS Game Changers are high-profile members of the EA SPORTS community who use their expert knowledge of our games to inform, entertain, and assist others.
Today's Game Changers blog comes to us from "Kevin26385," who has been in the Game Changers program since its inception in February 2010. Follow him on Twitter at @Kevin26385 and check out more of his content on GoodGameBro.com.
Every week, Game Changers will be highlighting some of the marquee matchups around the NFL with screenshots of Madden NFL 25 on Xbox One and PS4. Here is a look at Week 15 of the NFL season: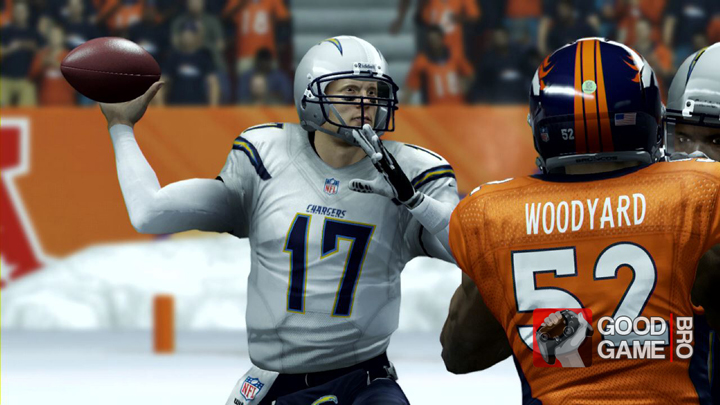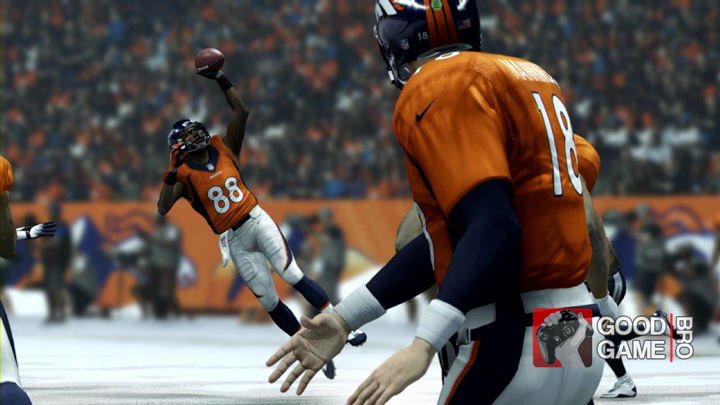 San Diego Chargers at Denver Broncos (8:25 p.m. EST kickoff, Thursday)
San Diego travels to Denver in a must-win for the Chargers, if they want to stay in contention for the sixth and final AFC playoff spot. The Broncos are looking to stay ahead of the Kansas City Chiefs in the AFC West, as well as secure homefield advantage throughout the AFC Playoffs. Both teams met a month ago with the Broncos pulling off the win, 28-20.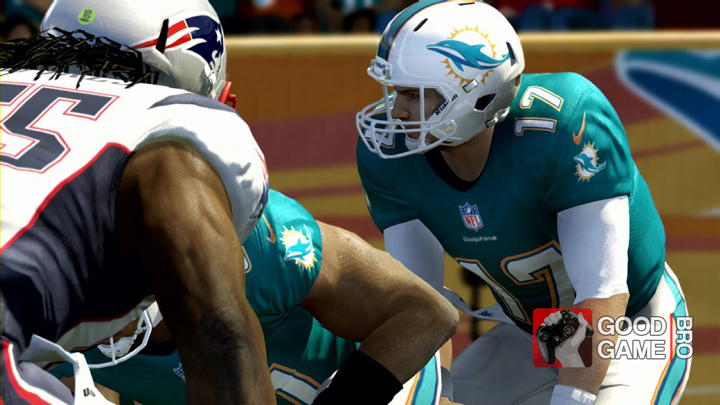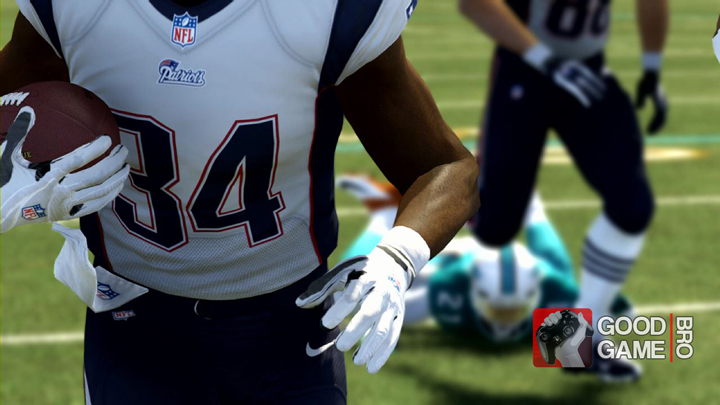 New England Patriots at Miami Dolphins (1:00 p.m. EST kickoff, Sunday)
New England visits Miami after narrowly escaping Cleveland with a victory last week. The Patriots offense will have to adjust with star tight end Rob Gronkowski out for the remainder of the season. This is the second meeting between the two teams, with the Patriots winning by 10 back in October with minimal production from Gronkowski.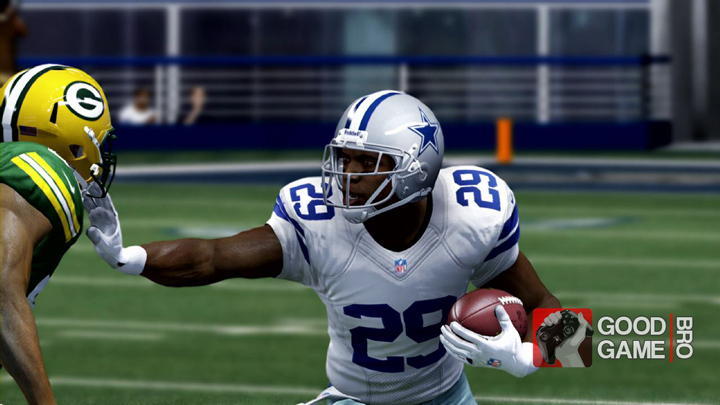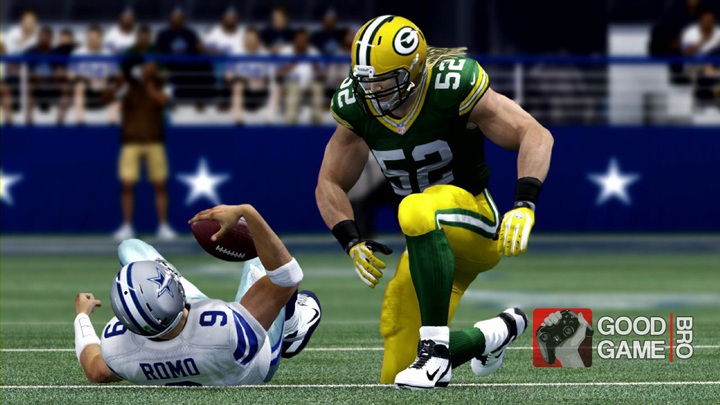 Green Bay Packers at Dallas Cowboys (4:25 p.m. EST kickoff, Sunday)
Both the Packers and Cowboys are in a must-win situation. The Packers are coming off of a one-point victory at home against the Atlanta Falcons, while the Cowboys are trying to get back on track after being blown out by the Bears. Green Bay trails first-place Chicago by a full game in the NFC North, and the Cowboys suddenly find themselves a game back of the surging Eagles.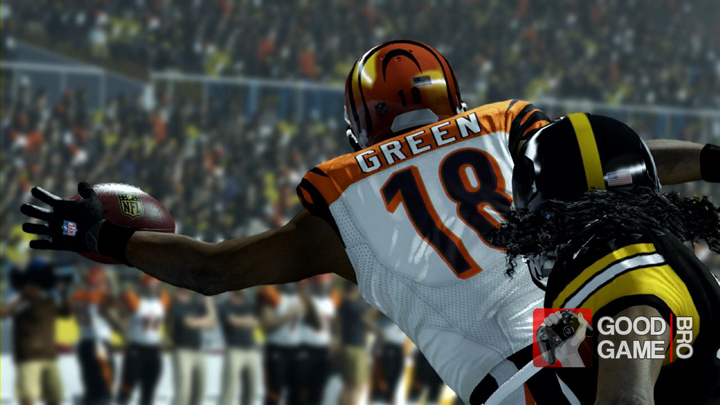 Cincinnati Bengals at Pittsburgh Steelers (8:30 p.m. EST kickoff, Sunday)
The Bengals visit the Steelers in Pittsburgh looking to add another victory and put space between them and the Ravens. The Steelers have had a disappointing season, but can play spoiler with a victory under the lights at home.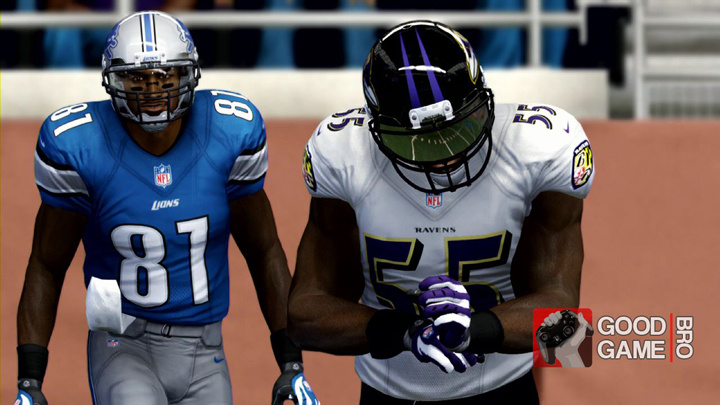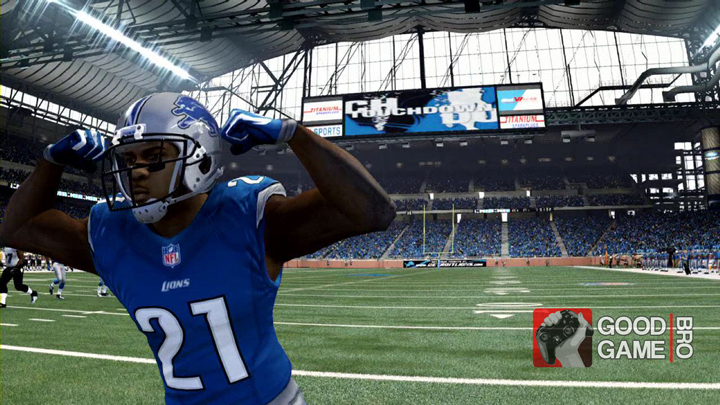 Baltimore Ravens at Detroit Lions (8:40 p.m. EST kickoff, Monday)
Monday Night Football pairs up two teams fighting to win their division. The Ravens and Lions are each 7-6, both in need a victory to stay alive in the playoff picture. This should be a close game, as Baltimore's defense allows 20.1 points per game and Detroit's defense allows 24.7
I hope you enjoyed the screenshots for Week 15! Let me know on Twitter (@Kevin26385) what games I should capture for Week 16.
Madden NFL 25 is now available on Xbox One and PlayStation 4. Click here to order, and check out our Facebook and Twitter pages to join in on the conversation.