Posted August 13th at 12:00am.
The Madden 25 demo is now available for download on Gen 3 from the Xbox LIVE Marketplace and PlayStation Store. The Madden demo includes two playable features, as well as two never-before-seen videos to get you pumped up for the full video game release of Madden NFL 25 on August 27.
Fans can learn how to download the demo by visiting the Xbox 360 or PlayStation websites.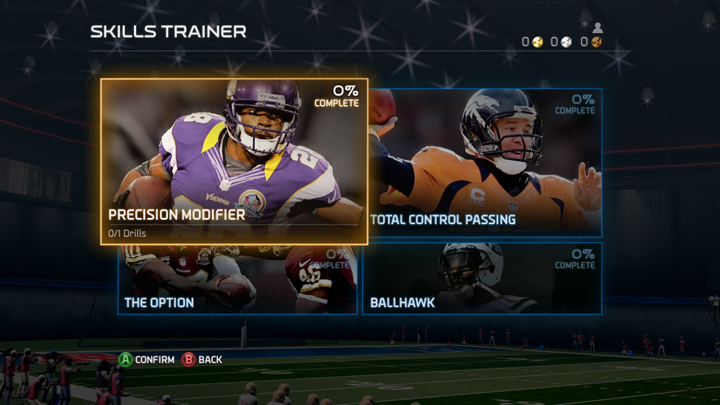 First up is the Skills Trainer, a brand new addition to the Madden NFL franchise. We have included four key drills that will help get you ready for the full release. The football drills include: Precision Modified Running, Total Control Passing, The Option, and Ball Hawk. The two areas of emphasis will be Precision Modified Running and Option drills, as those will give players the most control as the ball carrier. There may be a slight learning curve with these new mechanics, but it will pay off and you will quickly see the improvements you make to your stick skills.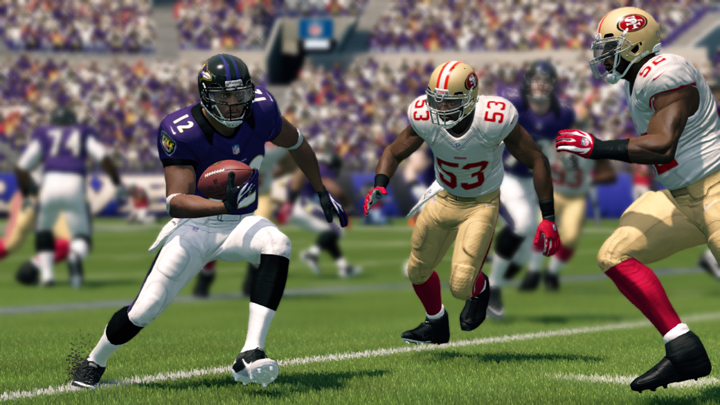 Once you've mastered the Skills Trainer, it's time to check out the two Play Now matchups in the demo. You can choose the Super Bowl XLVII rematch between the San Francisco 49ers and Baltimore Ravens, or the Seattle Seahawks against the Green Bay Packers.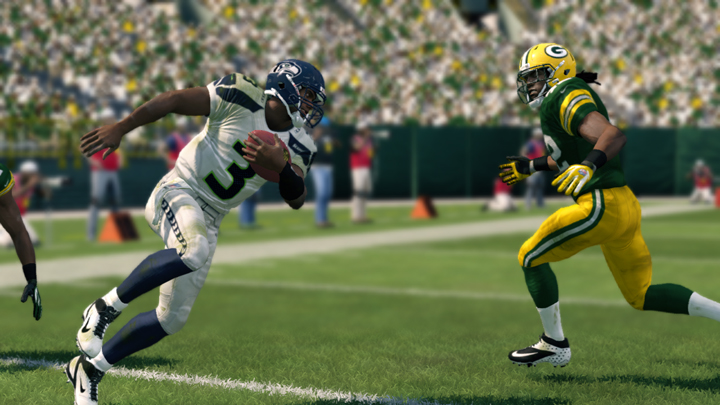 While your favorite football team may not be included in this year's Madden demo, we are excited to produce these four teams. Practice the option game with Russell Wilson or Colin Kaepernick, Run Free with the likes of Ray Rice and Randall Cobb, and check out the all-new Force Impact System with Patrick Willis and the feared Seahawks secondary.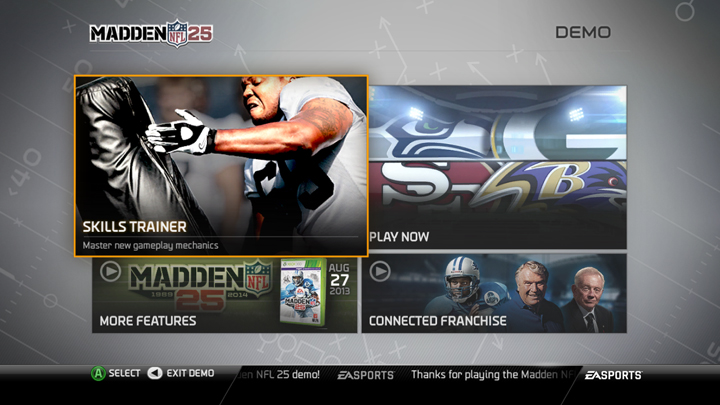 Lastly, the demo also includes two brand-new videos. The first features a preview of Owner Mode featuring New England Patriots owner, Robert Kraft. Mr. Kraft's words will undoubtedly get you pumped up and excited to become an owner in Connected Franchise. The other video is a compilation of some of the new Madden 25 features: Madden Share, Madden Ultimate Team (including Team Chemistry), and Head-to-Head Seasons.
Celebrate the 25th anniversary of Madden NFL by pre-ordering Madden NFL 25 today to receive exclusive Franchise Packs for your Connected Franchise and Madden Ultimate Team!


For the full press release, please see below.
MADDEN NFL 25 DEMO LAUNCHES ON XBOX 360 AND PS3
Fans Get Hands-on with the Game 25 Years in the Making
August 13, 2013 – Today EA SPORTS launched the Madden NFL 25 demo for Xbox Live Gold members and PlayStation Network users, and will be available for Xbox Live Silver members next week, giving fans plenty of pre-season action in advance of the August 27 Madden NFL 25 kickoff. The demo provides robust opportunities for fans to experience the latest and greatest edition of the Madden NFL franchise, with two Play Now matchups, several Skills Trainer challenges and more.
Upon starting up the demo, players will be greeted with opportunity to jump into a game or check out the precision modifier tutorial in the Skills Trainer. Fans can take this chance to acquaint themselves with some of the 30 new ball-carrier moves available in this year's game, as well as get their first look at the power and polish of Infinity Engine 2 and the Force Impact system. There are also additional opportunities in the Skills Trainer for players to refine their running, passing and defensive techniques if they wish.
Those looking for a live game experience can choose to control either the Seattle Seahawks or the Green Bay Packers at Lambeau Field, or relive last year's Super Bowl matchup as the San Francisco 49ers travel to Baltimore to challenge the Ravens. All games are set to five-minute quarters with default uniforms, and fans can choose their own difficulty level.
In addition to all these gameplay opportunities, fans can also learn what's new in Madden NFL 25 in a video hosted by Trey Wingo, or hear New England Patriots owner Robert Kraft talk about what it means to be a lifelong fan running a modern NFL franchise, which gamers can experience for themselves in the all-new Owner mode within Connected Franchise.
Madden NFL 25 is developed in Orlando, Florida by EA Tiburon and is available for the Xbox 360® video game and entertainment system and PlayStation®3 entertainment system beginning on August 27 for $59.99. Madden NFL 25 will also be available for Xbox One, the all-in-one entertainment system from Microsoft, and the PlayStation®4 at launch. To learn more about Madden NFL 25, visit http://www.easports.com/madden-nfl. Fans are also invited to become a Madden Insider for exclusive information on Facebook including the latest news, original content and more for Madden NFL 25, and keep up with franchise news on the Madden NFL 25 Bleacher Report hub.
All player participation has been facilitated by National Football League Players Incorporated (NFL PLAYERS), the licensing and marketing subsidiary of the NFL Players Association (NFLPA).
EA SPORTS is one of the leading sports entertainment brands in the world, with top-selling videogame franchises, award-winning interactive technology, fan programs and cross-platform digital experiences. EA SPORTS creates connected experiences that ignite the emotion of sports through industry-leading sports videogames, including Madden NFL football, FIFA Soccer, NHL® hockey, NBA LIVE basketball, NCAA® Football, Tiger Woods PGA TOUR® golf, SSX™ and Fight Night boxing.
For more information about EA SPORTS, including news, video, blogs, forums and game apps, please visit www.easports.com to connect, share and compete.