Posted August 21st at 12:00am.
What tight ends are to offense, linebackers are to defense. Linebackers are asked to run sideline-to-sideline to clean up ballcarriers in the run game, cover tight ends and WR's in the passing game and also be a disruptive pass rusher.
The top five linebackers in Madden NFL 25 do everything at an elite level. There's a mix of ferocious sack artists including Von Miller, Aldon Smith, and Clay Matthews, as well as tackling machines like Patrick Willis and Lance Briggs.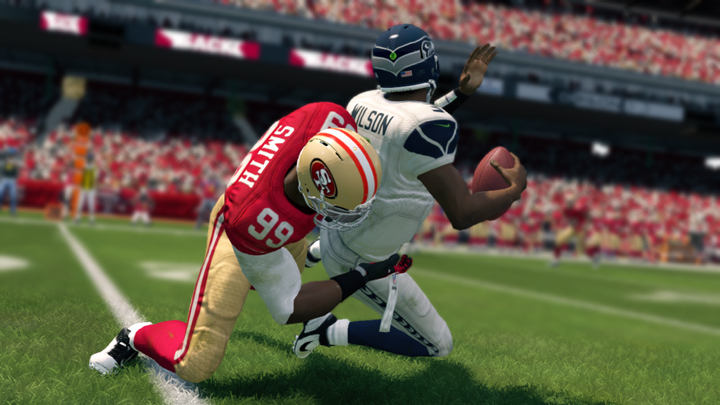 Denver Broncos OLB Von Miller highlights the group as the highest rated linebacker in Madden NFL 25. He's got the best Finesse Moves and Ball Carrier Pursuit in the game, both at 99, and his speed rating of 88 essentially makes him the defensive version of Michael Vick in Madden NFL 2004.
Here's a look at what these ratings do inside of Madden NFL 25: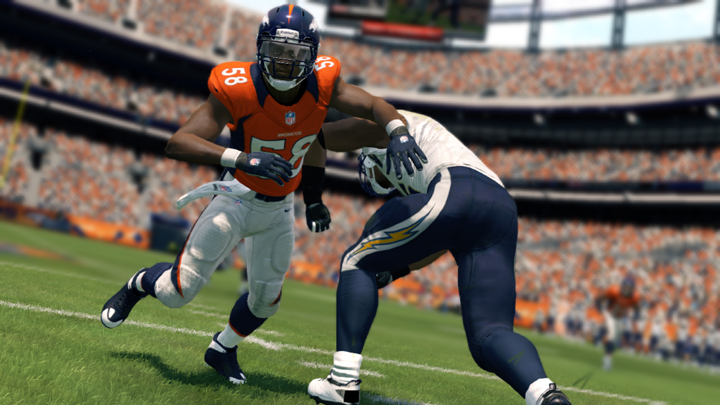 FINESSE MOVES (FMV)
- Finesse move-groups are: Spin, Swim, Hand Knock-Down, Speed Rush
- Determines the chance a defender gets flattened by the blocker
- Determines defenders skill vs. blocker's skill for success of finesse moves
- AI uses FMV vs. Power Move rating to determine which move-set is used
- Determines the max time taken to perform successful finesse move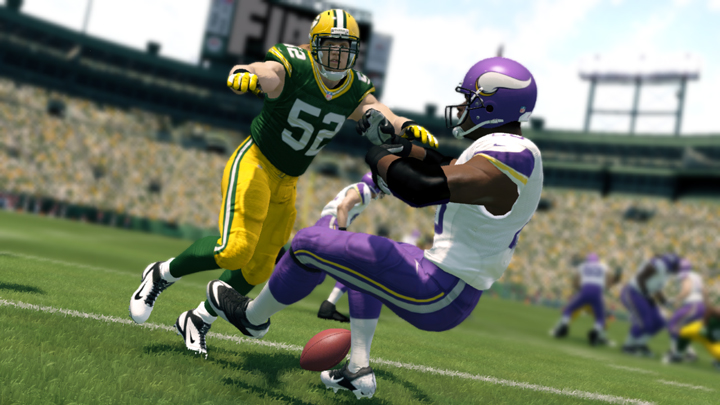 The combination of elite speed and devastating pass rush moves that players like Von Miller, Clay Matthews and Aldon Smith possess will help extinguish a vertical passing attack in Madden NFL 25.
Did you Know: FMV is also used in combination with power moves vs. pass block ratings to determine whether the defender or blocker has the advantage when matching an impact block.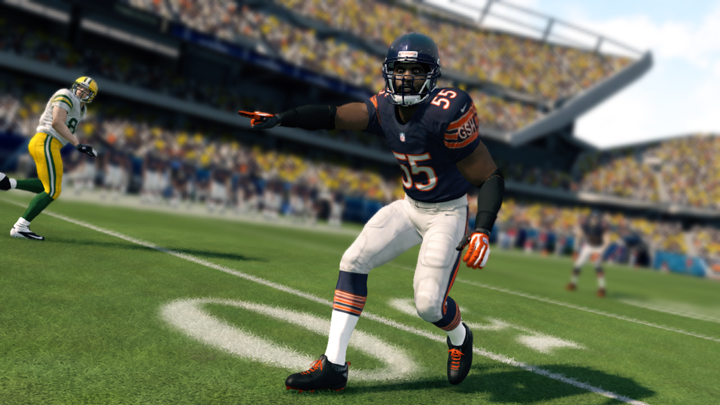 The key cog of a great defense is the middle linebacker. While the outside backers get the accolades for sacks and coverage, the Mike backer does the grunt work to stop the running game. No player personifies this trait more than Patrick Willis, who has amassed more than 100 tackles in five of his first six NFL seasons. Willis has an innate ability to pursue the ball and arrive with explosive intentions.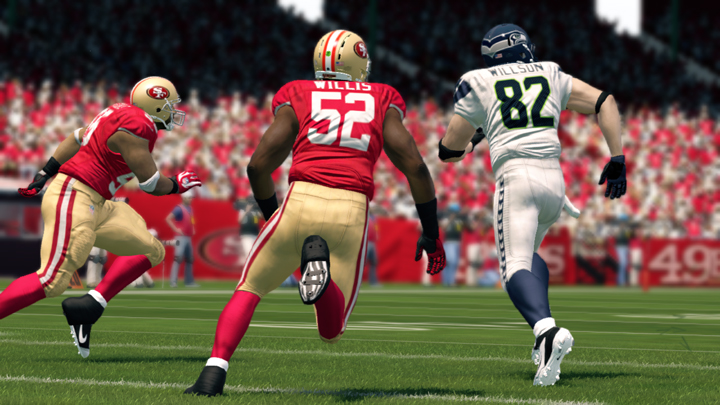 Madden Ratings Czar Donny Moore on Willis: "Nobody takes better angles to the ball carrier than Patrick Willis. In Madden NFL 25, he rates 98 in Pursuit. And with sub-4.5 speed that shows up even faster on Sundays, he has a 90 speed rating."
To fit the mold of an All-Pro middle linebacker, it's critical find the ball and make the tackle. Here's how pursuit works in gameplay:
PURSUIT (PUR)
- Determines amount of time it takes to change direction while chasing the ball carrier
- Determines the chance for a hit stick when chasing the ball
- Determines how quickly a player update his pursuit path relative to the ball carrier
- Determines how quickly a player can break out of chasing the ball carrier
With guys like Willis and Smith on the squad, it's easy to see why the 49ers will be one of the most used teams in Madden NFL 25. When you're playing against these guys, you better get your throws out quickly and cover up the ball because they can make it a very long day for your offense.
Did you Know: Pursuit is used in combination with tackle and awareness ratings to determine the chance of committing a facemask penalty.
The top five linebackers in Madden NFL 25 can do it all. If you plan on shutting down offenses like the spread, read option or ground-and-pound, having a few utility knives on your defense is a great way to start.
Download the Madden NFL 25 demo today, and pre-order today to receive exclusive Franchise Packs for your Connected Franchise and Madden Ultimate Team!