Put Your Madden NFL 25 Game on the Line
Posted September 12th at 12:00am.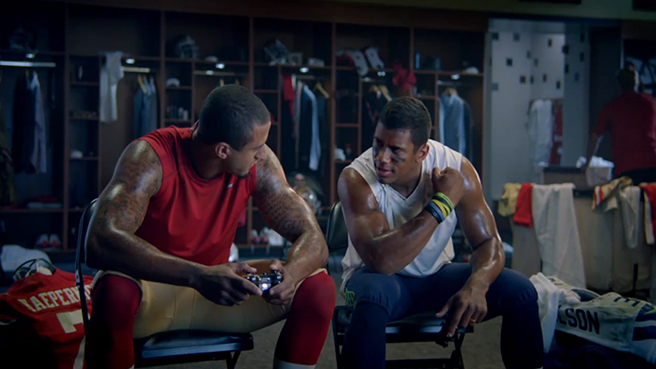 Either Colin Kaepernick or Russell Wilson will have to shave an eyebrow after the much-anticipated Week 2 matchup between the San Francisco 49ers and Seattle Seahawks.
They've put it on the line. Now it's your turn. Show us how deep your Madden NFL 25 rivalries run by sending us a photo or video on Facebook or Twitter.
One EA SPORTS employee at the Tiburon studios in Orlando, Florida, faced the music in the lobby after losing in Madden NFL 25.
A 49ers fan was forced to don enemy colors after surrendering a late touchdown against her bitter rivals, the Seattle Seahawks.
Kaepernick and Wilson lead two of the NFL's top teams. The 49ers and Seahawks are arguably the biggest rivals in the NFL, and are currently the two most-used teams in Madden NFL 25. With nearly 95,000 matchups played, NorCal holds the slight lead over the Northwest.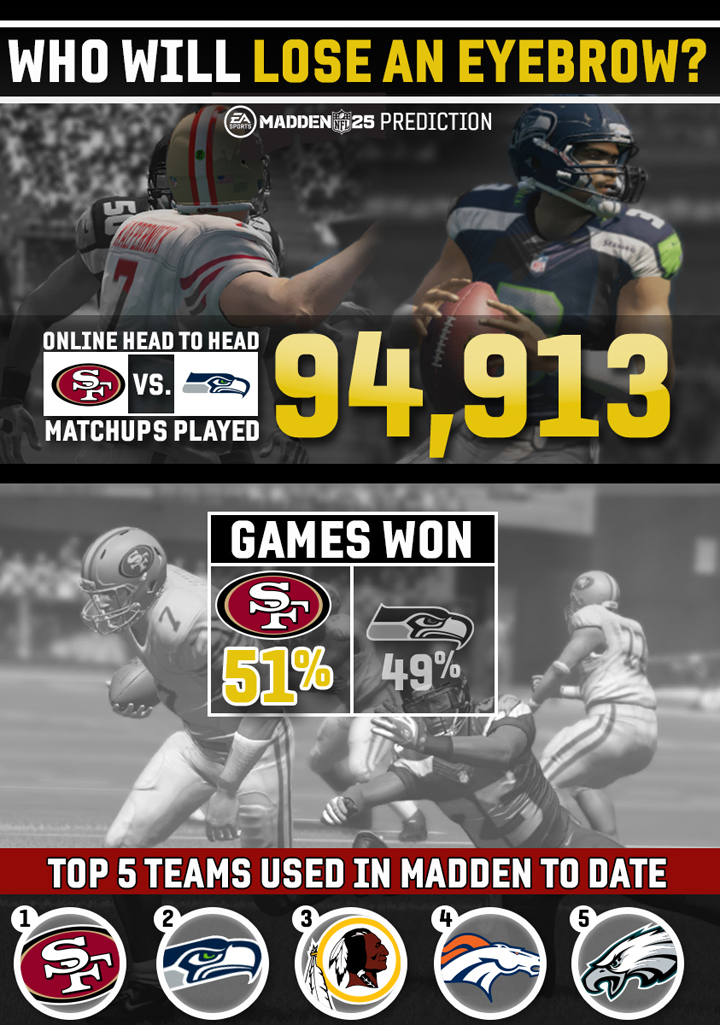 Order today and celebrate the 25th anniversary of Madden NFL.